Adult Parties
Let's make it a night to remember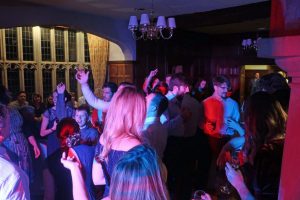 Although my main business is weddings, I also provide disco entertainment for milestone birthdays such as 40th's, 50th's and 60th's, wedding anniversaries, retirement parties and corporate events.
With my wealth of experience as a wedding DJ, you can expect a professional and reliable service from me for all other types of party as well.
Sorry – I don't cater for 18th, 21st or kids parties.
A DJ that works WITH you
When you hire me, I'll give you access to my online planning tools so that you can give me ideas about the music you like and don't like, tell me about any important events that will happen during the evening (maybe things like cutting birthday cakes, speeches, presentations….only you know what you're planning at your party).
What you can be guaranteed of is that I'll do my very best to ensure your party runs exactly the way you want it to!
You're more than welcome to specify the entire evening's playlist should you wish, or you can leave the music up to my experience of keeping dance floors busy for more years than I'd like to remember….the choice is yours.
Whether you're looking for a party with the latest chart hits at full volume, or maybe something a little more sedate (I've been known in the past to provide music and lighting for ballroom evenings for example), I'll work with you to make sure I'm doing what you're expecting.

Modern day setup
Comprising of modern day LED lighting and effects, this setup can take on several guises dependant on the size of your party and the space available for setting up.
Powered by a digital audio system, this setup is suitable for parties of up to 150 people.

The Retro Roadshow
An original 1980s light-show, idea for themed evenings such as '80s nights. Although the sound is now digital, the effect of the light-screens is something just a little bit different for your party, and it's a very popular option at the moment.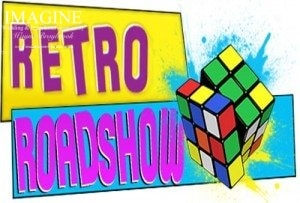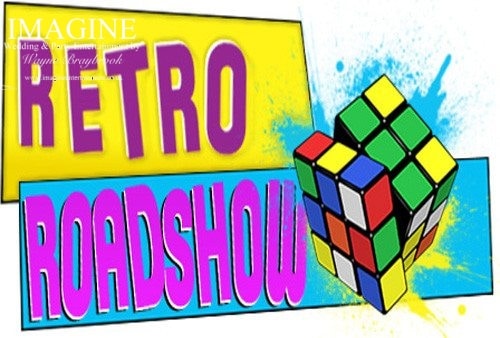 The Retro Roadshow is an original light-show from 1988. Many of the light screens are hand built, and at the moment….it's VERY popular, being used at many of my adult party nights – particularly 80s parties and 90s parties.
The modern disco setups of today sadly look like clones of each other. Although there's a LOT of equipment available to buy, it all looks the same…it's boring. The disco light shows of the 1980s/1990s were unique to the operator…..we HAD to make them ourselves!
Thankfully, gone are the days of dangerous wiring (the wiring inside some of the equipment used to be quite literally, shocking!), and everything in the Retro Roadshow passes modern day electrical safety tests!
Although the music is now digital (I'm too old now at nearly 50(!) to be carrying crates of vinyl around!), the atmosphere remains the same as it was "in the day".
I particularly love parties which have a range of music from the Rock 'n' Roll years (yes….I can actually Jive!), though to the early 90s.
These parties are also normally a good excuse for fancy dress as well, and I ALWAYS dress to impress no matter what the theme!
You'll love what I do!
But don't take my word for it….here's a few kind words from previous customers
Wayne thank you so much for a fabulous night!! I had a ball as the photos will show, and the last dance was just the greatest finish!!! "Thank you for the music…." Luv Su x
Su
Wow Wayne many thanks for Saturday night.
You were fantastic just as we had hoped for and more. Everyone is raving about you. Already recommended you to someone hope she comes to you. You'll be there should we get Married.
Tracey
Thank you so much Wayne for the most fantastic evening. I had the best time ever and have been left with some amazing memories. You are a brilliant DJ and the music just flowed. Everyone loved the retro disco it just brought back so many memories.
Julie
Check my availability or ask me a question