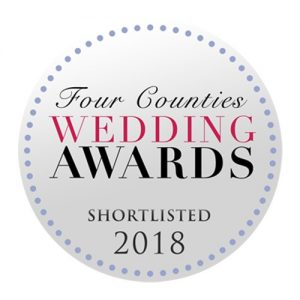 It's not every morning you wake up to the news that you've reached the finals of a prestigious wedding award!
I'm not gonna lie…I'm so chuffed that I haven't come down from the ceiling yet….
I don't do this job for awards and trinkets – I do it to see hundreds (actually when you think of the average size of a party…thousands) of people every year enjoying themselves.
Oh….and I do it for the money too 😉 (well a guy's gotta earn a living somehow!)
I still can't believe it! 
I'm a fairly modest type of chap as those of you who have met me will know (and those who have yet to meet me will find out). I'm not the "showy" type that lives for these things….but….it's very welcome 🙂
I'm a finalist….that means I haven't quite won it yet so I'm not popping to IKEA at the weekend to purchase an amusingly Swedish named display cabinet to put the trophy in just yet (apart from the fact I have a wedding to be at).
I'm also up against some very formidible competition – and all of us in this wedding industry business (especially DJs), work bloody hard to do what we do, and ALL of us deserve a fair crack at winning. Did you realise for instance that despite the fact your DJ is "on-stage" for just 4-5 hours for your evening reception….around 20 hours of work goes into each and every wedding? It's not quite as easy as it looks.
Thank you from the bottom of my heart to those of you who have left a testimonial with the 4C judges…it really means a lot, and I'm truly humbled!
Fingers crossed, I'll know by the end of November whether I go on to WIN the award for Best Entertainer in the Four Counties region (that's Cambs, Herts, Beds and Bucks in case you were wondering).
To have a chat about your wedding plans with a potentially Award Winning Wedding DJ, why not get in touch and let's see how we can make your evening reception one to remember for all the right reasons!