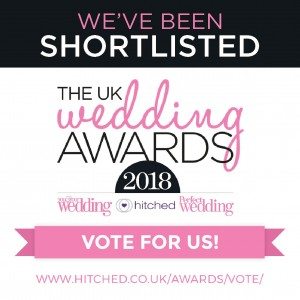 After the excitement of receiving the award for "Best DJ Ever" at last Sunday's party, can you imagine the feeling when I opened my email this morning and saw this news?
I've been shortlisted for the category of "Best Wedding Musical Act" in the UK Wedding Awards!
So, how do I progress further? 
It's really simple….now all of the background stuff is out of the way it's down to the public vote.
I've never won anything like this before, so it'd be a real honour if you could take just a couple of moments of your time to click on the image above to go through to the voting page. It really would mean a lot to me.
Voting is open until 15th February 2018. I have no idea how many votes I have or who they're from (I don't get told any of that information), so it's completely confidential.
You don't have to have been a previous bride or groom either. All you need to have done is attended a function where I've provided the DJ services. And EVERY VOTE COUNTS!
Just getting this far in the process is an achievement. To go further and lift the silverware would be beyond belief!