Wedding receptions on a Sunday night don't come much more awesome than Alex and Becky's celebrations at The Old Hall last night.
Sunday night wedding receptions can instil a feeling of fear into even the most seasoned wedding DJ. Guests normally have to be back at work on the Monday morning, during term time the kids have to be in school the next day…..
Happily – this was one of those wedding receptions where none of that happened.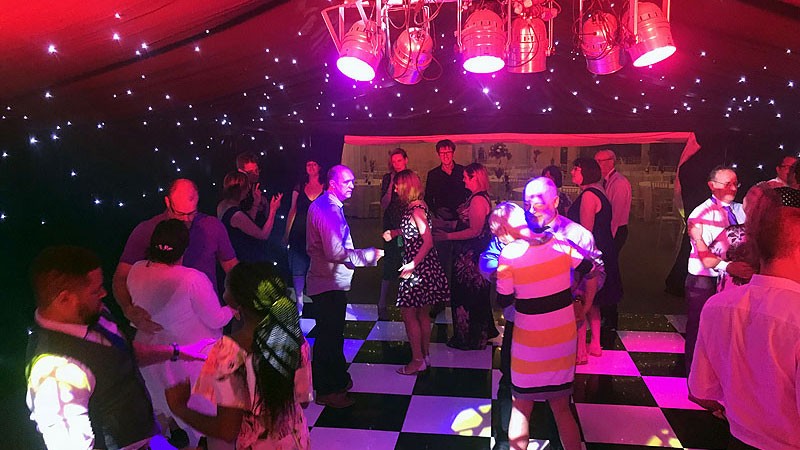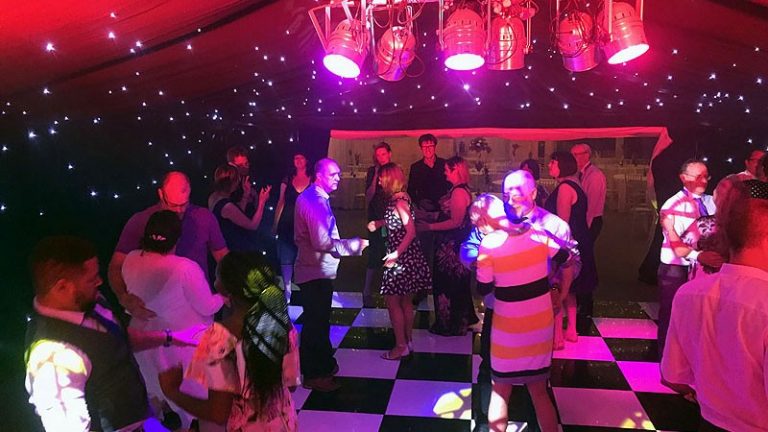 Alex and Becky had initially provided the entire playlist for the evening, which really isn't a problem….until you realise that if played end to end it would last for over 19 hours!
So, I got Alex to highlight the really important tracks from the list and used the rest to fill he gaps.
The dance floor was rarely empty!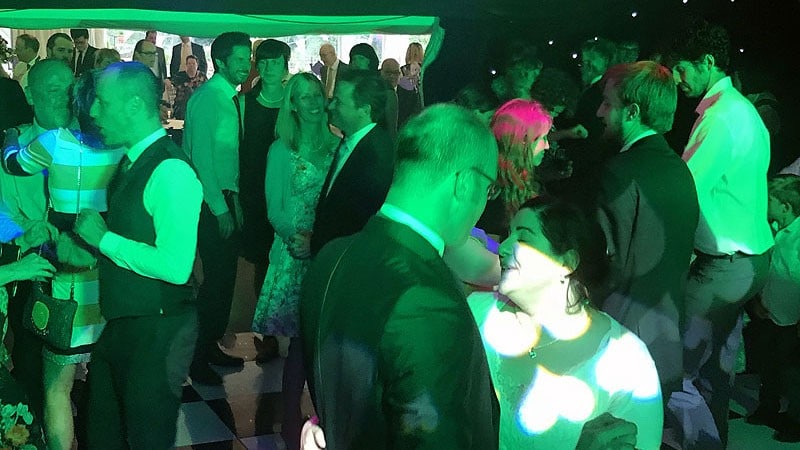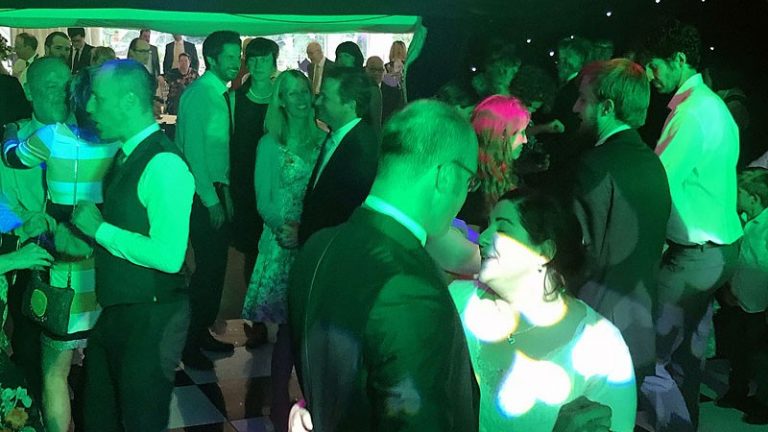 The first dance (I've Had The Time of my Life from Dirty Dancing) was followed up by Nirvana's Teen Spirit as a dedication to Alex's nephew, and from there things just got better and better.
A real mix of new and old music, cheese, indie, Britpop, even a smidgeon of rock….it all worked.
Sadly, the midnight curfew came around far too quickly on this one and it's time to play the last song of the night. At Alex and Becky's request, it was to be a repeat of the first dance and the remaining guests (around 50 of them) crowded onto the dance floor to form a circle of love (actually, it was more akin to the Hokey Cokey but so long as they were enjoying themselves…who am I to argue?).
And so, to the playlist for the evening
As already mentioned above, the majority of the music selections for the evening were provided by Becky & Alex, with just a few picked by the guests themselves.
My job was to put the right songs into the right order at the right time….and it worked.
Bill Medley & Jennifer Warnes – (I've Had) The Time of my Life
Nirvana – Smells Like Teen Spirit
Justin Timberlake –
Can't Stop The Feeling
Mark Ronson Feat. Bruno Mars – Uptown Funk
Bruno Mars – 24K Magic
Pharrell Williams – Happy
Taylor Swift – Shake It Off
PSY – Gangnam Style
Walk The Moon – Shut Up And Dance
Robbie Williams – Let Me Entertain You – 2004 – Remaster
Pitbull; TJR – Don't Stop The Party
Calvin Harris – Acceptable In The 80s
Kylie Minogue – Can't Get You Out Of My Head
Steps – Chain Reaction
Shania Twain – Man I Feel Like a Woman
Shania Twain – That Don't Impress Me Much
Steps – Tragedy
Girls Aloud – Jump
Tiffany – I Think Were Alone Now
Sylvester – You Make Me Feel (Mighty Real)
The Trammps – Disco Inferno
Earth Wind and Fire – September
Earth Wind and Fire – Let's Groove '81
Kool The Gang – Celebration
Sister Sledge – We Are Family
Lionel Richie – All Night Long
Van Morrison – Brown Eyed Girl
Candi Staton – Young Hearts Run Free
Huey Lewis and the News – The Power of Love
Michael Jackson – Billie Jean
Whitney Houston – I Wanna Dance With Somebody (Who Loves Me)
Abba – Dancing Queen
Abba – Mamma Mia
Various Artists – The Grease Megamix
Kylie Minogue – The Loco-Motion (7" Mix)
Los Del Rio –
Macarena (Bayside Boys Remix)
B Witched – C'est la vie
Spice Girls – Megamix Radio Edit
Village People – YMCA
The Weather Girls – It's Raining Men
Rednex – Cotton Eye Joe
S Club 7 – Reach
Michael Jackson – Thriller (2003 Edit)
Chesney Hawkes – The One And Only
Jim Jamison – I'm Always Here (Baywatch Theme)
Queen – Dont Stop me Now
Queen – We Will Rock You
Bryan Adams – Summer of ´69
Bon Jovi – Livin On a Prayer
Guns N Roses – Sweet Child O Mine
Ricky Martin – Livin' La Vida Loca (Clean)
Right Said Fred – I'm Too Sexy
Vengaboys – Boom, Boom, Boom, Boom!
The Cartoons – Witch Doctor
ABC – The Look Of Love
Blur – Parklife
Supergrass – Alright
The Killers – Mr Brightside
Kaiser Chiefs – I Predict A Riot
Reef – Place Your Hands
Chumbawumba – Thubthumping
Blur – Song 2
Kings Of Leon – Sex On Fire
The Verve – Bitter Sweet Symphony (Radio Edit)
Wheatus – Teenage Dirtbag (Explicit)
The Smiths – This Charming Man
Oasis – Wonderwall
Journey – Don't Stop Believin 2014
John Legend – All of Me
Bill Medley & Jennifer Warnes – (I've Had) The Time of my Life