I'm a fully interactive children's disco party DJ who speaks to your child and their guests during their party at their level.
The kids are at the heart of everything I do!
From 6 to 10 years old, you can be sure that your child will remember THEIR party for a very long time to come! 
I provide children's disco party entertainment in Ely, Cambridgeshire for up to 40 guests with games, or more than 40 children with just music (more than 40 children playing games becomes absolute chaos sadly)
Why hire a DJ for your child's party in Ely?
Firstly, the thought of keeping 20, 30 or more children entertained for a couple of hours spreads fear through most parents (I know….I've been there!). I've also spoken to a LOT of parents in the same situation.
Quite simply, I go to more children's parties than most of the children. I'm able to entertain them and keep them amused and having fun because it's something I do on a regular basis!
For those with children involved in Scouting as Beavers or Cubs….I'm a fully qualified and warranted leader within the Witchford Scout Group….young children really don't scare me 🙂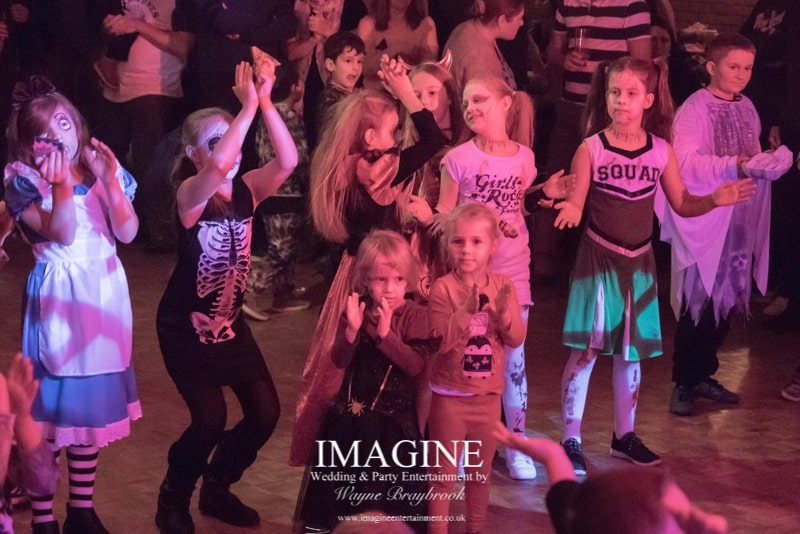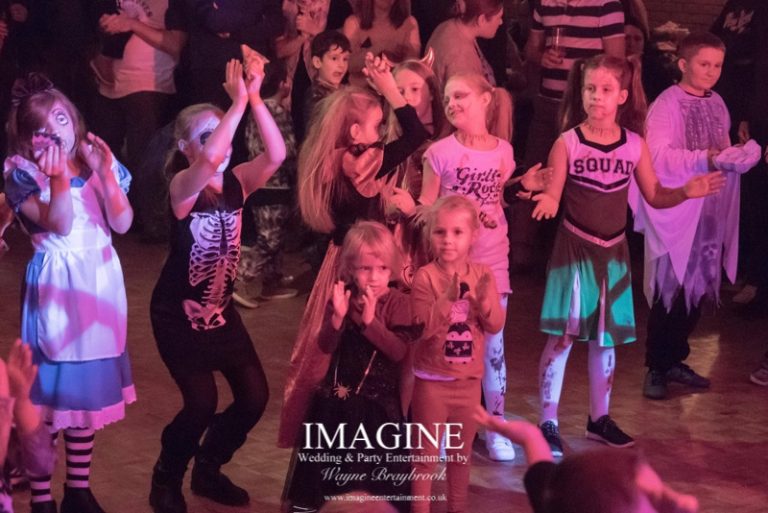 The Music
The music played at your child's disco party is important. They'll have their favourites and they'll want to dance!
I give you as their parent, full control over what's played on the day via an online planning system.
What I DON'T do is play music with explicit lyrics – no matter how many times they ask during the party (they may fill in the gaps…..I can't stop that 🙁 )
My music collection is made up of "radio edits". In a nutshell my music policy is that if it's been played on the radio or appears on a Now album, it's safe for children to hear.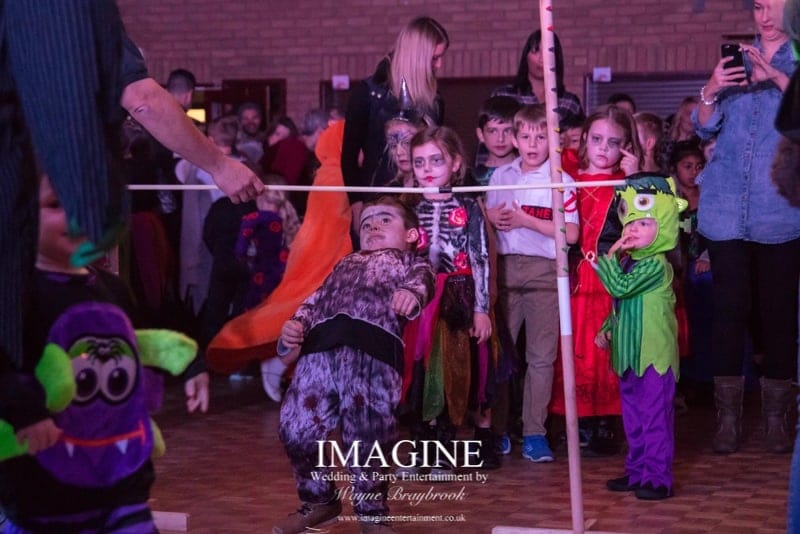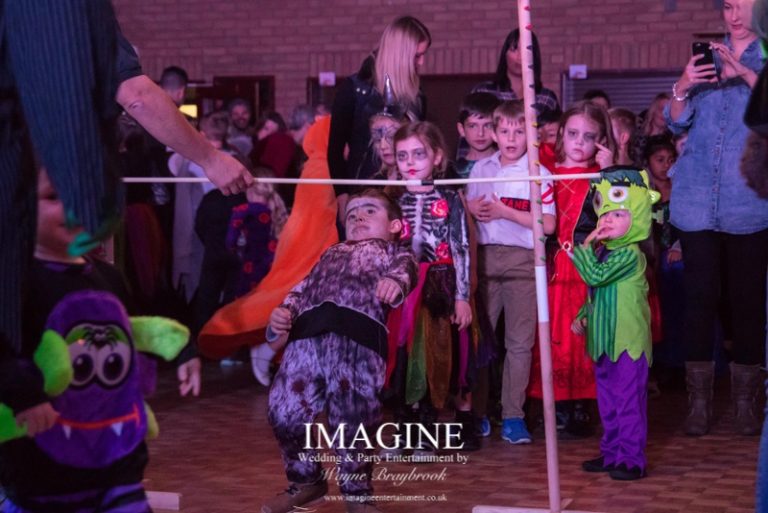 The Games
Children won't dance for an entire party – believe me! So, I use games to help to keep them amused during the party.
A typical party will consist of a couple of songs, followed by a game, and repeat.
The games are matched on the day to the ages and abilities of the guests in attendance.
Some of the games you can expect to see at one of my parties are:
Limbo (always a popular option)
Wipeout (stand in a circle and jump the rope as it spins)
Space-hopper racing (it's always a LOT of fun and ends up with live commentary similar to horse racing!)
Balloon and spoon racing (like egg and spoon – but a lot harder)
Musical chairs
Musical statues/bumps
Hide the hedgehog (can the guests remember who's at the party?)
Clumps (when the music stops….get into "clumps" of children of the right number)
Hoops – get into the correctly coloured hoop when the music stops.
Classic "action" dances (Cha Cha Slide, Macarena, Superman, The Hokey Cokey….all led by me to make sure they're doing them right!)
Lava floor (the floor is molten lava – can you get from one side of the room to the other without touching the floor?)
Although a lot of the games involve just one winner (that's life 😉 ), every one of your child's guests will receive medals and certificates – just for taking part!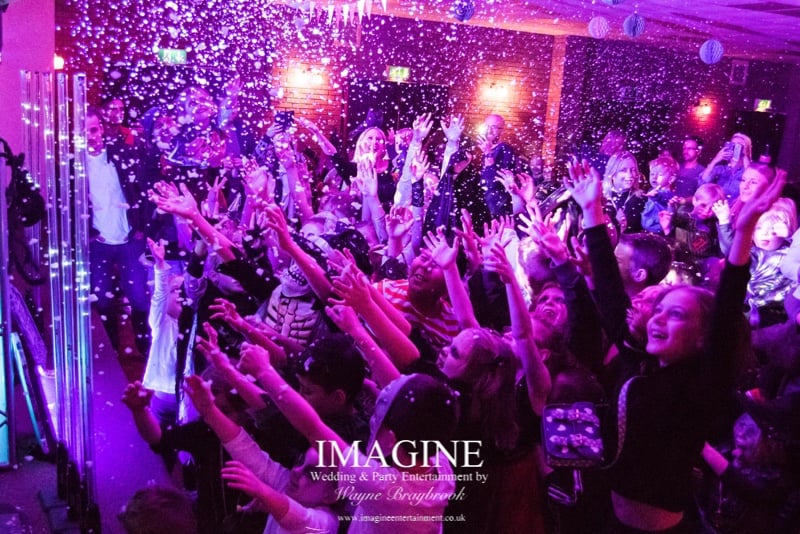 Whether the weather outside is frightful, or the sun is shining at 30+ degrees….I can make it snow indoors!
It's a popular effect and makes an appearance at most of the kids parties I work at.
The louder they sing….the more it snows….simples!
Snow is subject to venue permission and can make the floor slippery! Please check with your venue that this effect is allowed!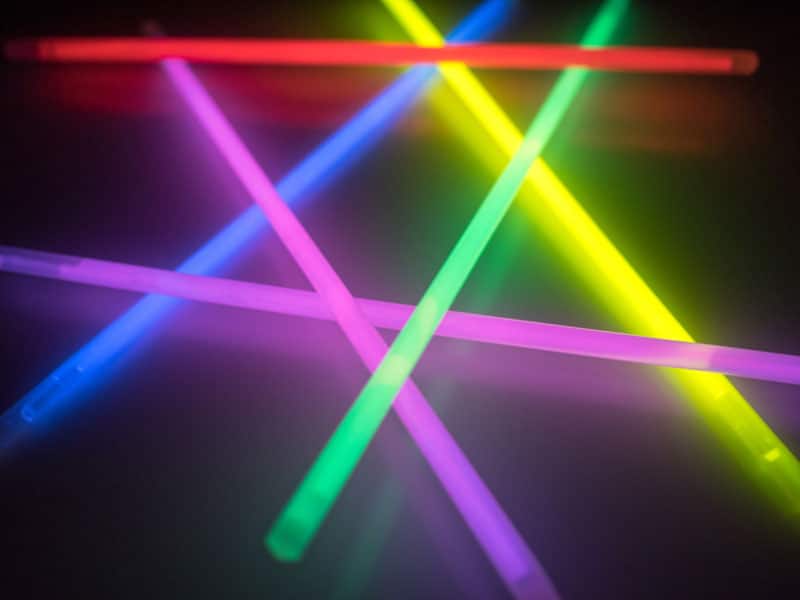 I can now provide "glow in the dark" parties using Ultra-Violet lighting for that extra special effect!
I provide the Ultra Violet lighting and glow stick bracelets (plus obviously, the music and the games). If you wish, you can enhance the effect by providing UV sensitive face paint (my insurance won't allow me to provide face paints…sorry).
Simply ask your child's guests to arrive in white or fluorescent clothing….the effect is impressive and to a child….magical!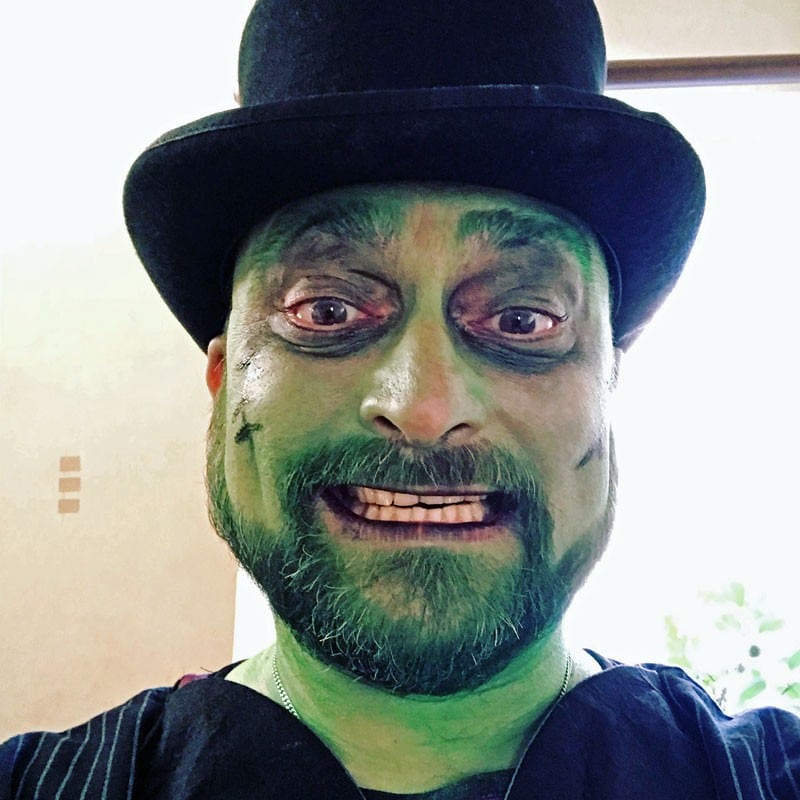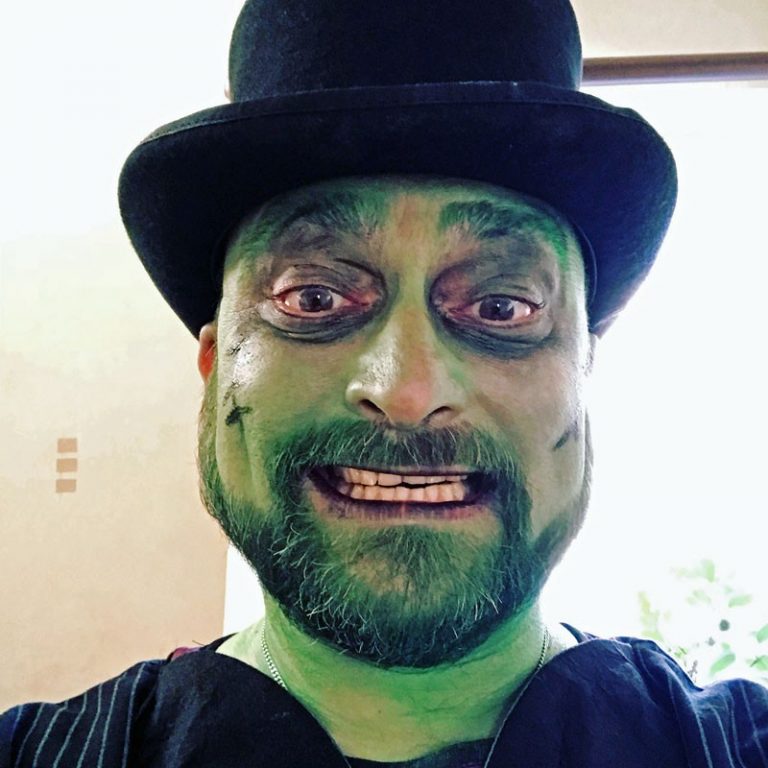 And as you'd expect with any party I work at you get:
Full playlist management via my online planning tools
Me, as your award winning DJ 
Fully tested equipment
Fully insured
Memories to last a lifetime!
How much does all of this cost?
My children's party prices are very competitive in the local area for what I do. As anyone who's seen me work will attest, the party is a non-stop adrenaline rush of games, dancing and general fun….it's hard work!
Classic
Children's Party
Because kids LOVE to party!
Up to 2 hours of adrenaline packed party entertainment

Access to online playlist tools

Games suitable for the ages of the guests

Winners medals and certificates

Experienced children's DJ

SNOW (where permitted by your venue)
Children's
Glow Party
It's dazzling!
Up to 2 hours of adrenaline packed party entertainment

Access to online playlist tools

Games suitable for the ages of the guests

Winners medals and certificates

Experienced children's DJ

SNOW (where permitted by your venue)

ULTRA VIOLET lighting to make colours "pop"
Photo policy
I don't take photos or videos at children's parties….for many reasons.
All of the images on this website have been kindly provided by Witchford Scout Group from one of their annual Halloween balls.
Check my availability for YOUR child's disco party in Ely