Hannah & Will
Another gorgeous barn wedding in the countryside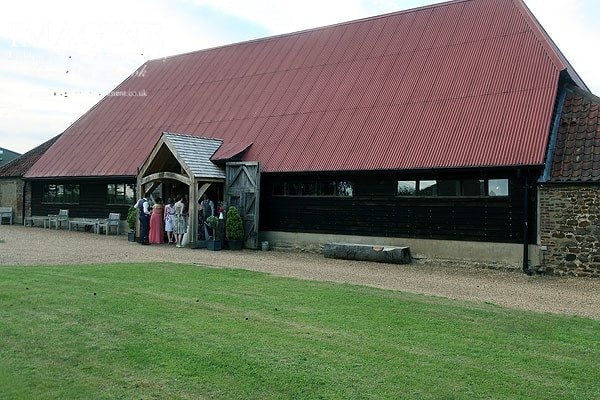 That was a party to remember!
This weekend saw me over in The Red Barn in South Runcton, just over the border into Norfolk. And what a gorgeous venue to work in!
It's a 16th Century medieval oak beamed barn which has been lovingly restored into an entertainment venue and unusually for this type of building….it WORKS!
I first met Hannah and Will several weeks ago at The Red Barn just to go through their plans for the evening. It was apparent from the moment we met that this was going to be a really nice wedding to work at….such a relaxed and laid back couple – it's exactly how things should be.
Move forward to the night of the wedding reception and all went swimmingly well. It'd been a nice day for the wedding so as was to be expected, the earlier part of the evening meant that a lot of guests were outside enjoying a cold drink and the surroundings.
As the sun set and the night chill set in though…..I was blessed with a full dance floor. There were a "core" of Will's friends who were up for absolutely anything, and they in turn encouraged the other guests to get involved.
80s, 90s (including a little happy-hardcore and trance), and modern tracks were the staple of the night, along with just a tiny amount of the "usual suspects". For a nice change, there was no Abba, no Weather Girls and no Macarena! They really weren't needed.
The big surprise of the evening was Len Boone's Love Won't Be Denied. This track as any Cambridgeshire DJ will tell you only works in certain places – those being scattered around the Peterborough area. Anywhere else, this track kills the dance floor. On this occasion, most of the guests originated from the Peterborough area so we had the dance floor absolutely rammed as they took part in the Peterborough Shuffle.
All in all, a really nice wedding, a truly lovely couple and an awesome venue to work in. I actually drove home with a massive grin on my face last night.