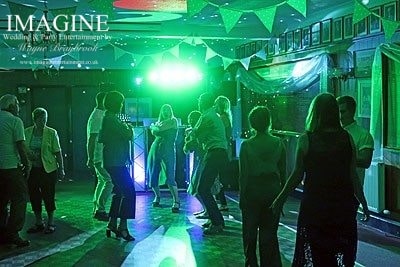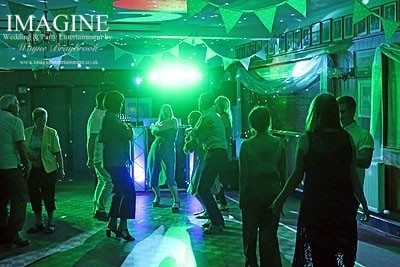 Wow – what a party!
My last "non-wedding" party for a few weeks was to help Val and Richard celebrate their pearl wedding anniversary at Wymondham Dell Bowls Club, and it was a brilliant night.
We started off fairly low-key on this one with guests arriving, eating, chatting etc. Low key normally means very quiet background music. In this particular venue though quiet in the bar area meant absolutely booming out of the PA system at my end of the room…..it's enormous!
Eventually the time to party came around with the buffet finished and the drinks flowing freely. And I was once again blessed with a busy dance floor for the evening 🙂
Val had sent me a selection of around 20 songs she'd like to hear, with the rest being down to yours truly and whatever the guests wanted to hear. Apart from a couple of modern-ish hits at the start of the evening before the buffet to entertain a few of the younger guests, nothing older than 1989 made an appearance….I like this type of party A LOT :).
The music selections were mainly from the 80s, although Motown, a little 50s Rock n Roll, a lot of cheese and just a couple of 70s disco tracks found their way into the mix….all tracks the guests had requests on the night and I was more than happy to play if it kept them dancing.
A special mention must go out to two of the gentlemen guests….they know who they are, who kept me entertained with their antics in front of my booth for the evening. My face ached with laughter by the time it was time to pack away and go home.
Sadly, packing away time came around far too quickly and after playing "one more" for the remaining guests (we ended on We Are The Champions by Queen), it was time to pack down and start the long drive home from Norfolk, through Suffolk and back into home territory (I actually got to bed at 3:30am!).
A really enjoyable night and all that remains is to wish Val and Richard all the very best for another 30 years. Who knows….I might be back for the Diamond anniversary in 2047 😉