Happy birthday Julie
The sounds of the 70s for a special birthday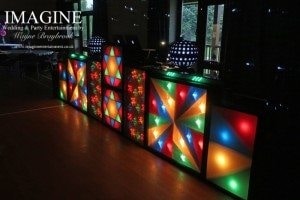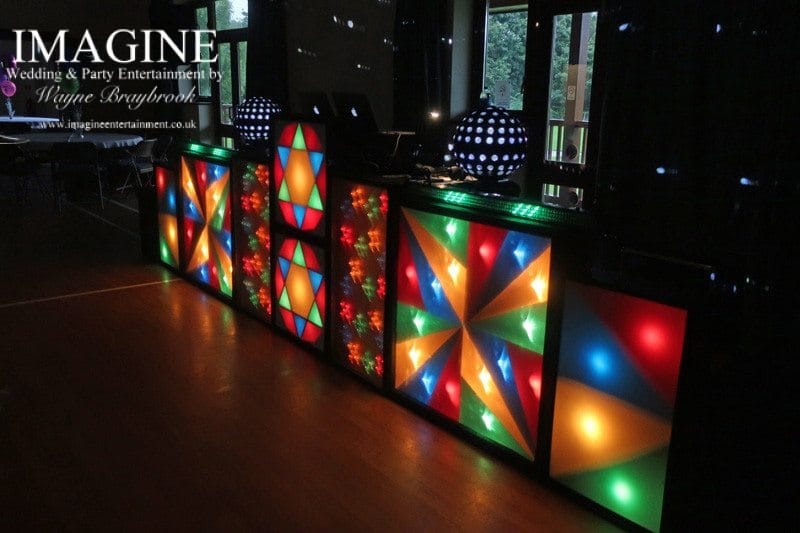 Wham, Bam, Alacazaaam, the super sounds of the 70s were the order of the evening for this party!
Last night saw me at Moulton near Newmarket for Julie's 60th birthday bash. I'd been looking forward to this one from the day it was booked.
Why?
It was to be a 70s themed party (including fancy dress), and Julie wanted the Retro Roadshow for the authentic look and feel to the evening. Well..who am I to argue?
The party very nearly didn't get started though. Because of a neighbour, the hall has every DJs nightmare fitted….a sound limiting system. Now I'll state publicly that I normally have absolutely no problem with sound limiting equipment – it's fitted for a reason and it's just one of the things we have to live with….unless the sound of guests talking trips it (and hence, my power supply!).
In these days of everything being digital, the power supply cutting out at regular intervals can cause real (and very expensive) problems. The equipment just doesn't like it
Yes, it'd been set up incorrectly. I don't normally do this under any circumstances but for this one, I had to find another socket and bypass the thing. If guests talking was tripping my power, I didn't stand a chance of actually playing any music.
Anyway – on to the party itself. An absolutely AWESOME night. As you'd expect, the main mix of music from from the 70s, but Julie had already said that I could use my own judgement on what would work on the night.
It was also a party with no strict timeline of events. There were things which were happening during the evening such as prize-givings for best dressed, best dancer etc….but they happened when the flow of the party allowed for them to happen. Things just seem to run a lot better that way sometimes.
So, a little 80s and 90s, and a fair smattering of cheese made it to the playlist. Basically, I used my judgement on what the guests were reacting to and kept the dance floor full for the entire evening…that makes me a very happy DJ 🙂
So, a very happy birthday Julie. By all accounts, I'll be seeing you again for an 80s party sometime in December 😉