Happy Birthday to Sue
Black Tie and a LOT of fun!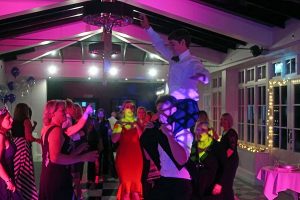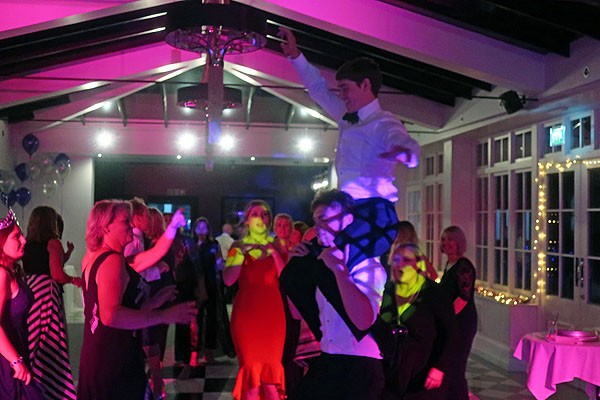 That was a brilliant party!
The event? Sue's 50th birthday bash. The venue for this evening was Swynford Manor, just over the borders into Suffolk. It's yet another venue which I've never had the chance to work in previously, but I certainly hope I'm asked back in the future at some point….it's a real dream to work in!
Anyway, back to the party….
The evening started off with background music whilst the guests arrived, caught up with each other and ate the buffet (there's really no point in starting the party proper until the guests have done the eating bit).
Time flew, and before we knew it, the birthday cake was wheeled into the middle of my dance floor with several Roman candles firmly implanted into the top layer (somebody call the fire brigade!)
A quick rendition of Happy Birthday to You later, and the party's started.
Sue had sent me a very brief playlist earlier this morning of the songs she'd like to hear. Unlike many playlists I receive, her personal selections lasted for just over an hour giving plenty of scope for me to work on different songs and indeed, take requests from the guests.
The requests came in aplenty….and there were some real "bangers" between them too. My dance floor was pretty much full from beginning to end on this one, and had it not been for the fact that amplified music has to end strictly at midnight, I'd have been happy to continue for several more hours on this one.
It's nights like tonight which make the hard work, stupidly late nights and hours of admin so worth while.
So, happy birthday Sue. I hope you enjoyed the party as much as I did.