Why you should meet with your DJ
You'd be surprised at how much we can both learn!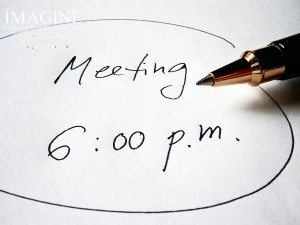 It's all part of the service when you book me….I'm a "people person", I like to meet up for a chat and a coffee, it's just the way I am.
So, how important is it to meet with your wedding DJ before the day?
It all depends on who you are. Out of all of the weddings I entertain at in a typical year (around 40-50), I meet around 75% of the couples before the wedding.
Some clients aren't comfortable with meeting up, some don't feel the need (after all, I offer online planning tools for ALL parties where you can tell me about what you do and don't want). I'm happy to work either way.
However, I've always found that meeting up before the big day means that I'm more prepared and the day itself runs a lot smoother than going in blind.
What happens during a wedding consultation?
Nothing scary for starters! What it certainly ISN'T is a sales pitch….I really don't work in that way and there are hundreds of couples who will vouch for that.
From your side of things, it's a chance to meet me and see who I am (and that I actually exist). For the meetings that happen before clients even book me, it's a chance to make sure we're going to "get along" on the day itself….after all, not everybody will like me or my personality – humans just don't work that way!
Happily, the vast majority of couples I meet will go on to book me for their wedding so it proves I'm not some sort of unlikeable ogre 🙂
For meetings before the wedding itself, it's a chance to discuss exactly what's going to happen on the day. Whilst most of my job is playing music, there are other aspects which are discussed as well (some of which you may not have even thought of) such as:
Is there a specific way you'd like to be addressed during the evening?
Some couples like the formal approach whilst others prefer something a lot less rigid. I'm finding more and more that couples would prefer to be addressed on first name terms during the day rather than Mr & Mrs xxxx
If I'm acting as an MC for the day…how would you like me to do this?
Some couples have a very clear idea of how and what they'd like done on the day from formal announcements to how I interact with guests. Others are open to ideas and I'm happy to share my experiences from previous weddings to give some ideas. For instance, events such as the cake cutting can be performed and introduced in many ways from formal to fun…the choice is yours
How would you like to handle the first dance if you're doing one?
It's rare these days for the happy couple to perform the entire first dance alone. Normally, it's a case of doing a minute or so alone on the dance floor (generally just enough time for the photographer to take those all important photos), and then invite your guests to join you for the remainder of your chosen song. How would you like this done? Just an announcement? A signal of some kind to guests who have been told to join you? A confetti cannon? And how would you like the first dance introduced? Will you just be invited to the dance floor as the new Mr & Mrs/Mrs & Mrs/Mr & Mr?, or would you prefer something with a little more pizazz such as a human archway leading you to the dance floor?
Are there any tracks/artists/genres of music you'd rather not hear during your reception?
It sounds a little odd asking for the music you DON'T want to hear…but it's just as important as the songs you DO want to hear. From talking to you I'm able to gauge exactly what you do and don't want….even with songs/genres/bands you haven't necessarily thought of! During the meeting, I'll also establish your perception of "cheese" (for it varies from couple to couple….one couple's "cheese" is another couple's ideal wedding music….you decide!)
Is there a particular way you'd like me to handle guest requests?
It's always going to happen….a guest (or several) have enjoyed way too much of the bubbly and think their song is going to fill the dance floor. Do you want me to take guest requests? Are there parameters you'd like me to work within (such as only certain types of music)? Are there certain guests I need to be "aware" of during the evening?
Do you want me to interact with your guests?
Don't take this the wrong way, I'm certainly no Smashy & Nicey type DJ….in fact I tend to keep the use of the microphone to a minimum because it's the music that's important….not me! However, some couples like things like shout-outs and dedications to be announced and I'm more than happy to accommodate that. On the other side of the coin, I'm more than happy to keep any microphone to the absolute minimum such as venue specific announcements like last orders…it's your choice.
How would you like to end the evening?
I work a long way in advance of myself on the evening itself. I'll generally know how the last hour or so is going to work regarding the music which will be played (I have to do this to be able to finish in line with your venue's entertainment license apart from other things). But….what's the last song of the night? (it's just as important as the first believe it or not and the one your guests will remember). Are you staying until the end of the evening? If not, how would you like to leave? (do you plan on slipping out quietly or going out on a high note?). Would you like to ensure all of your guests are on the dance floor for a big send-off at the end of the evening?
And the above examples are just the important information I need to ensure that your reception works perfectly.
During the meeting (which is very informal by the way), we'll chat about all sorts of things. By working in this way, it's possible to discover things which you'd like done for your wedding reception which you'd never even thought of….even the smallest of details matter when it comes to creating perfect wedding entertainment.
And, it doesn't HAVE to be a face-to-face meeting if you don't want it to be. Maybe you're not comfortable in meeting people you don't know….maybe you just don't have the time. I can accommodate modern meeting methods such as FaceTime, Skype or even a good old fashioned telephone call….again the choice is yours!
So, how important is it to meet with your wedding DJ before the big day?
I'd personally say VERY important, as would most of the couples I've worked for over the years.
The choice as always though….is entirely yours.