Planning a milestone party?
We all grow old eventually....let's do it disgracefully!
It's a fact of life….we get older (and sometimes wiser).
After the shenanigans of your 18th and 21st parties which would probably have involved a night of heavy drinking and a nightclub during your youth, the next big ones are the 30th, 40th, 50th…(eeeek!)
Some see these as something to fear. After all, nobody likes to feel like the years are flying past.
Others though, see this as a chance to party….to celebrate their achievements to date and to have a good catch up with friends and family.
So, what's involved in the planning of a big birthday bash?
Firstly, set a realistic budget. These things cost money and you might be surprised by how much in some cases. Even the most basic of parties can run up a bill of several hundred pounds by the time things like food have been taken into account!
Depending on your party you're going to need a venue, entertainment, possibly drinks and refreshments if there's no bar included with the venue, catering (either DIY or from professionals), venue decoration such as balloons. Others also go for things like photographers and photo booths, chocolate fountains, candy floss, sweet carts….the only limit really is your budget.
Out of all of the above, the first three items are probably the most important and will take the biggest slice of your budget. Sort these three out first and use any remaining money for the smaller things.
The venue
This is obviously the most important part – where will the party be held? Some opt for a small gathering at home whilst others will hire a village hall, sports and social club, or even a dedicated party venue depending on the size and budget of the party.
When hiring your venue – think how many people you're likely to be inviting. All venues in the UK have a maximum capacity that they're allowed to have on the premises for health and safety and fire regulations purposes.From experience, most venues will hold between 50-100 people with no problem and from experience, this is actually the average number of people that attend such a party.

Things to bear in mind when hiring your venue:
* Does the hire cost include time before and after your party to setup and clear away? On average it takes around an hour at either end of the party for these to happen
* Does the hire cost include a bar? Some venues will include a cash bar in the hire price, others won't even have such a facility which means you'll either need to buy drinks in or ask your guests to bring their own.
* What time can you carry on until? Although most parties for these age groups are normally finished by midnight…it's always best to ask the venue. Some will happily hire the venue until midnight (generally the latest most can go to for licensing), but will have a clause in their entertainments license that says that amplified music must cease by 11:30 (they won't always make you aware of this).

The entertainment
How are you going to entertain your guests for the evening? I'm biased here, but a disco is normally the top choice for such a function. And what do you want from your DJ? Many of us are now able to completely personalise the evening around you, for instance playing only the music from your youth, "theming" the setup to suit your venue and any decorations you might have in mind. We certainly don't just stand and play out our favourite songs any more. Popular with this type of party at the moment is some kind of fancy dress theme (who doesn't like dressing up?). It doesn't have to follow a theme of course, but 70s and 80s fancy dress are really popular at the moment and it's relatively easy and inexpensive for most guests to put together a costume as opposed to hiring something. For popular themes like this, inexpensive costumes are also available on the internet.
The catering
For smaller gatherings, it's probably nice and easy to arrange to make the food yourself. Don't think it'll work out much cheaper than hiring in a professional though! Options for catering can include mobile fish and chip vans, hog roasts, buffet companies (both hot and cold)….again it all comes down to budget but many of the outside caterers will be able to provide a menu which will be cheaper per head than you buying and preparing the food yourself. It's also a lot less hassle!
When do I organise things?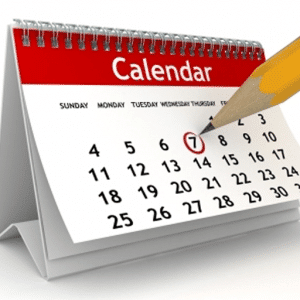 Some people are very organised and have the list above sorted out a year in advance of their party. It's important to book the venue, entertainment and catering as soon as is practically possible, especially in the summer months when many suppliers are working on weddings which are booked months or years in advance.
As a general rule, organise the venue, the entertainment and the catering at the same time. Don't worry too much about not having solid numbers for the caterers – most of them don't require a final figure until a couple of weeks before the party.
The invitations need to be sent out around 6 weeks before the party. This gives guests the chance to organise things such as baby sitting, costumes (if doing a fancy dress theme), book time off work if they work shifts, whilst not being so far away from the date of the party that people forget. Make sure you indicate the RSVP date clearly as you'll need to know final numbers if you're hiring in external catering.
On the day of the party itself – depending on the venue you're probably going to need helpers….people that can help you to set the function room up, help lay-out the buffet if you're self-catering and also to help you clear away at the end of the evening.
And then – relax and enjoy your party.
Check my availability or ask me a question
Let's talk about YOUR plans! Why not get in touch to see what I can do for your special day