70s & 80s disco in Cambridgeshire, Norfolk & Suffolk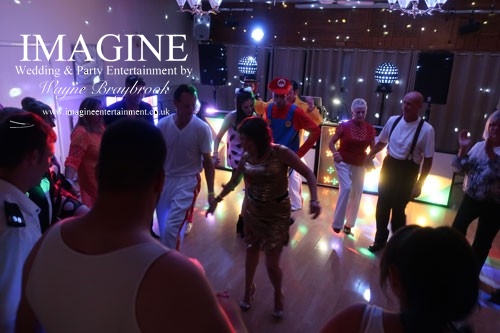 Retro themed parties are becoming more and more popular in recent years…..and I thoroughly enjoy doing these ones!
The Retro Roadshow is a genuine mobile disco light-show as would have been seen at functions during the 1970s, 1980s and 1990s.
With the advantage of digital quality sound and the enhancement of just a few modern day fixtures (the original light-shows lit the floor, not the room!), the Retro Roadshow is being used more and more for milestone disco parties in Cambridgeshire….especially those with theme based around the 70s, 80s and 90s.
It's old, it's heavy, and it's how a disco used to look!
Although nearly 40 years old, this particular setup probably receives more comments from customers and guests than any other I take out onto the road. It's a real trip down memory lane!
The rise of the Retro Roadshow
Fancy dress from the era, pineapple and cheese on sticks, and music from your youth….what better way to celebrate your special birthday than with a disco setup the way things used to be back then?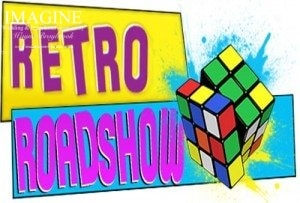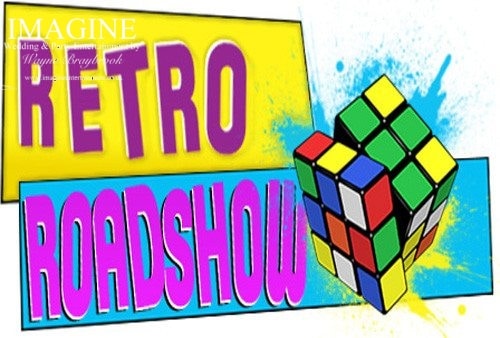 The mobile disco of the 1980s consisted of (mainly) home made light screens which formed a barrier of lights between the DJ and the guests. Many of them were unique to the disco owner being hand built!
I regularly scour online auction sites looking for more examples of retro lighting to compliment the existing setup. It's getting harder and more expensive to find good examples of original equipment, but it's a challenge I love as much as running the show itself. The Retro Roadshow is a real labour of love!
All of the light screens have been restored and re-wired to modern electrical standards and are now powered with LED golfball lamps instead of 35 watt incandescent lamps (it's greener and produces a lot less heat running at just 300 watts of power rather than it's original 1.3Kw!). It's also a lot brighter and more reliable than it used to be!
This roadshow is ideal for 80s nights in Cambridgeshire, and indeed any other type of celebration…it's not unusual for clients to request this setup for weddings because it's so different from today's equipment.
So for a night of Motown classics, the Swinging Sixties, the Glam Rock and Disco era of the '70s, the absolutely awesome '80s, the clubbing era of the '90s, or everything in-between….why not consider using the Retro Roadshow for YOUR party as something a little bit different?
Of course, you don't have to stick to just the music from the era. You're more than welcome to have any music you wish at a retro party – the choice is entirely yours!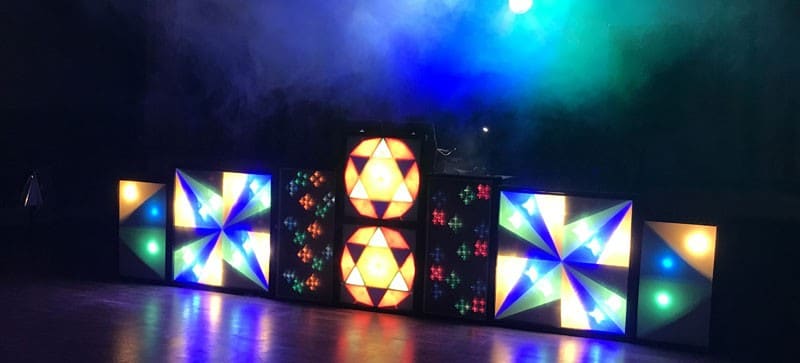 What does the Retro Roadshow look like?
As with all of my setups, the Retro Roadshow can take on several guises for your party with displays from 6 feet in width to the full 16 feet depending on the space available.
Some Recent Retro Parties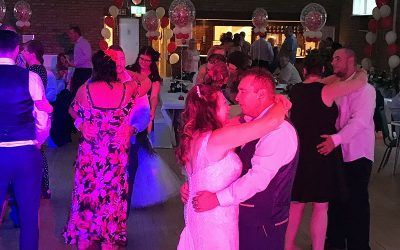 Christine and Marcus's wedding reception was a look back to the way things used to be done
read more