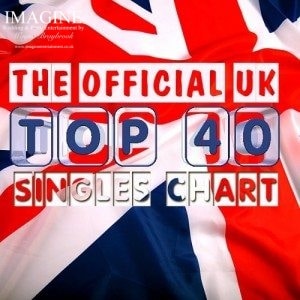 OK – it used to be really, REALLY simple.
Way back in my youth when I'd listen to the Top 40 on Radio 1 on a Sunday evening with a couple of C60's loaded into the radio to tape my favourites – the songs were ranked in the order of one very simple thing….the number of records they'd sold.
It was as simple as that. Shops kept a record of sales (OK, there were a few cases of fake sales going on in the day), and the more copies a record sold…the higher it reached in the charts….simples!
Then – they fiddled with it.
It appears that people don't actually BUY music these days (I wish! I spend an absolute fortune on it every month to play it commercially). Instead, they stream it via the interwibble (via YouTube, Spotify, Apple Music and the like). They're not actually paying for the track or purchasing it at all…they're just listening to it.
In effect, music has become disposable but thats another post entirely.
Because sales declined, the powers that be decided to include streams into the charts. So, a certain number of streams was equal to a physical sale. HOW?????
That all backfired several times recently though. Remember back in March when Ed Sheeran's entire Divide album was in the Top 20? Remember when Prince died and had six tracks in the Top 10 in the same week? It's ALL to do with the streaming aspect.
So….they've changed things again….and it's complicated.
To quote the BBC
"…the Official Charts Company is applying a new formula, whereby 300 streams count as one sale (for newer songs, the ratio is 150:1).
The idea is that the longer a song has been in the charts, the faster it will fall out of the top 100.
As a result, Sheeran's former number one Shape Of You, which has been in the Top 40 for 26 weeks, suddenly dropped 12 places after weeks of steady decline.
Similarly Clean Bandit's Symphony, which has been in the chart for 16 weeks, dropped 10 places.
The upshot of these moves, however, is that newer tracks have been bumped into the Top 40; with more new entries this week than any other in 2017."
OK, so unheard of artists are getting into the charts. That's a good thing because at the moment the Top 40 is full of mainly production line rubbish. But why the manipulation? Why the need to faff around with different figures and changing how many streams = a sale dependant on the time in the charts?
Bryan Adams didn't halve the value of singles that counted towards his chart success in 1991 with Everything I Do…..he stopped it from being pressed to stop people buying it.
It could be so much simpler.
People still BUY music.
If they didn't, the recording artists wouldn't bother recording (it costs a hell of a lot to produce a record even with modern home recording studios). People like Drake, Rihanna and Beiber wouldn't be multi-millionaires.
So….count the sales! It always used to work after all.
If a recording artist is good enough….they'll SELL their work either through physical media such as CDs and vinyl, or through a downloaded (and paid for) track. Stop including streaming in the charts!
Just my rant as a professional DJ. The charts to a lot of us playing music week in, week out are actually pretty worthless these days. Sadly, long gone are the days when we could reel off the contents of the Top 40 without even thinking about it.