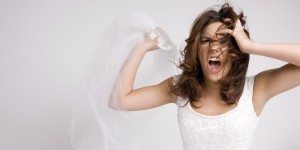 Picture the scene…..the wedding room has been decorated exactly the way you want it, the groom, Best Man and officiants are at the front of the room and ready for you to make your sweeping entrance down the aisle in front of your friends and family.
You've chosen the exact music you'd like to walk into, but you've left actually playing the music to a member of the venue staff or a relation.
As you enter the room, your guests turn their heads to see you and the music starts……loudly and in the wrong place.
OK, that's a dramatisation but believe me I've seen many real-life videos of exactly that scenario happening!
Now imagine walking into the room as the track you've selected gradually increases in volume at the correct starting time, and builds the atmosphere as you sweep down the aisle, gradually fading once you reach you future spouse ready for the ceremony to begin.
Many people don't realise this but as a professional wedding DJ, I'm able to provide exactly the type of service you're looking for during the ceremony. Using a very discrete sound system (not the big speakers you'd associate with a mobile disco), and software designed for the purpose I can ensure the atmosphere and occasion begins when your first guests arrive with prelude music of your choosing, build the atmosphere as you walk down the aisle, provide the soundtrack to you signing the register as newlyweds and finally, keeping the correct atmosphere as you leave as a newly married couple *.
*There are certain restrictions on the music which is allowed to be played during a wedding ceremony, and you'll need to run your selections past your registrar before being allowed to use them!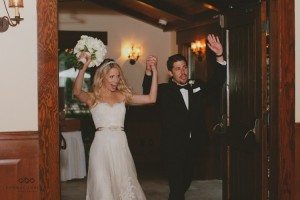 And it doesn't have to be formal music either! Imagine walking in to your favourite dance track or something with a little pzazzz, and leaving to something upbeat….so long as your registrar is happy you can choose the mood of the music!
I can also provide lapel microphones (normally fitted to the groom and the registrar) so that your guests can hear you taking your vows in crystal clarity….even from the back of the room (many venues may provide the means to play the music….they don't provide the microphones though).
So whilst planning the ceremony, why not consider using my services to provide the soundtrack to the most important part of the day as well as the evening reception?
Where next?