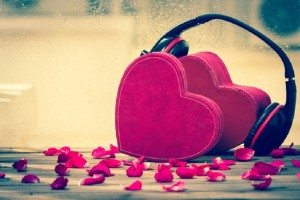 It's sadly becoming more and more common for venues (particularly wedding venues) to include a "resident DJ" in their packages. In fact some are now even charging customers a penalty for bringing in their OWN DJ instead of using the in-house option….even though they've already paid for the in-house option in their wedding package. Whilst not illegal….it's not the most honest way of doing business. There are reasons for this trend….
Many venues make an additional profit on the resident DJ, paying them much less than the fee they're charging the customer in return for regular work
In some cases, external DJs have caused problems by being too loud, not being insured, setting off smoke detectors, using confetti when it's not allowed…the list is endless!
Some venues see it as being easier to provide a "one stop shop" solution for their customers
But…is is always the best solution?
Although I've always declined residency positions myself (I like to travel around to different venues and choose my customers), I do know many resident DJs on a personal level.
Many of them will admit to getting very bored in working in the same venue day in day out.
Part of the appeal of this job is the variety….and being tied to a particular venue very soon loses its appeal. Many (not all I might add) resident DJs also become complacent.
They have a set routine they run through for every wedding, sliding the faders at particular points in a track and playing the same tried and trusted songs at each and every wedding.
There's a reason for this as well…speaking to the resident DJs I know, many of them don't meet or even have contact with the customer before the big day. They're given little more than the first dance track and the names of the happy couple….there's none of the challenge of helping to plan the evening's entertainment with them!
That's where hiring your OWN DJ is a lot better!
OK, it may be that all you want is for someone to stand in the corner and play loud and cheesy music…that's perfectly acceptable and suits many couples. There's really nothing wrong with that.
BUT – from personal experience, a lot of couples want input into how the evening entertainment is provided.
They want control of some sort in the playlist, in how any events during the evening are going to be provided, and more importantly meet and know their DJ before the big day.
By hiring your own DJ, you're able to work much more closely with them to plan your evening's entertainment the way YOU want it to be rather than following a generic formula that's used because "that's what's always worked and it's how we've always done it".
By hiring your own DJ, you'll get a much more personal and intimate service, and on your big day….that's important