"Oops Upside Your Head I Said Oops Upside Your Head!"
Don't worry dear reader, I haven't turned into Dave Nice or Mike Smash, or even Ray Vonn!
But, there are some DJs that will play this type of music at each and every wedding they go to!
It's actually a fear of most wedding couples!
Don't misunderstand me, songs like Oops Upside Your Head, Agadoo, Superman and even the Birdie Dance have their place in a playlist, and if that's what you want then I'll play them. After all, at the right party with the right crowd, they can actually be a lot of fun!
But don't expect them to be played by default when you hire me for your wedding entertainment!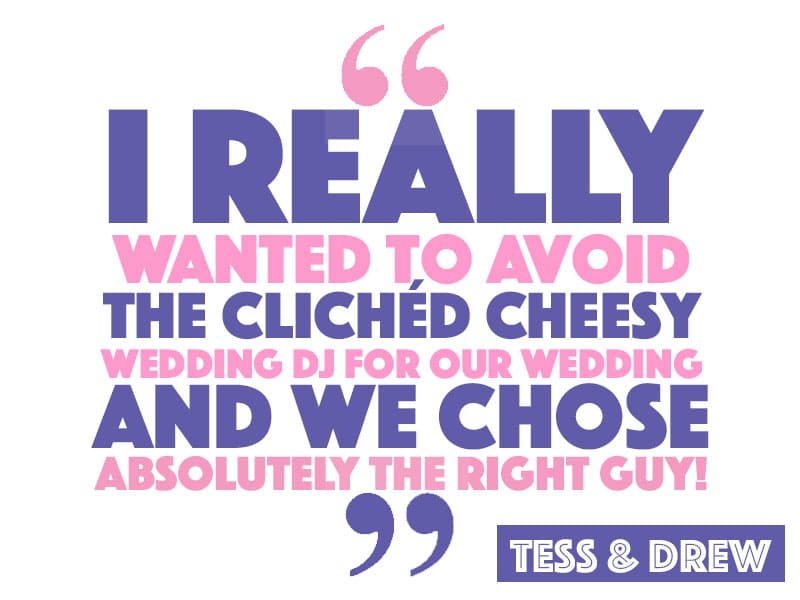 OK - so what IS the definitiion of "Cheesy Wedding Music"
It's a debate as old as time itself I'm afraid, and it's a minefield to navigate.
One man's cheddar is another's Stinking Bishop!
To some, Cheesy Wedding Music invokes memories of action dances to the likes of Superman, Agadoo, The Macarena and even worse, the Birdie Song.
To others, it's the "overplayed" hits which have become classic tracks due to their popularity (Abba, The Bee Gees, The Killers, Whitney Houston and many others spring to mind).
I must declare an interest here in that I'll play what you as a couple and your invited guests will dance to…after all, you've hired me to entertain and fill your dance floor…haven't you? And those "classic" songs have become so for a very good reason…everyone will dance to them!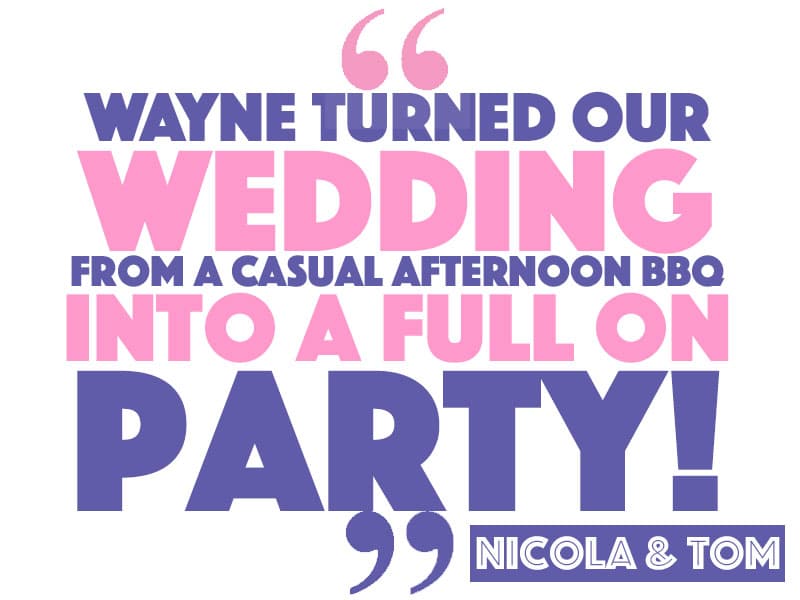 I'm NOT the cliché'd Wedding DJ!
OK, a bit of a white lie….I can be when need's must.
BUT, if you DON'T want to hear Cheese or "Classic" songs at your wedding, then LET ME KNOW!
If there are particular songs you don't want played, I really WON'T play them…it's as simple as that!
Whilst a wedding reception isn't the best place to break new and upcoming music (that's the job of the nightclubs), I'm happy to work with you to make sure the music played on the night is what suits YOUR personalities as newlyweds
Get in touch to discuss YOUR wedding playlist!
I don't bite…honest, and I won't pressure you into booking because I really don't work that way.