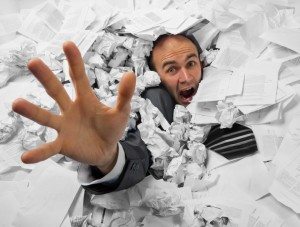 I was asked this particular question recently from somebody trying to justify why a professional DJ can earn the equivalent of their week's wages in two nights.
After all, most people work five days a week with a two day break somewhere along the line don't they? How can a DJ still survive but have five days a week off?
If only it was really that simple!
I don't usually write blog posts like this, but on talking to the friend that raised this question…it appears that a lot of people really don't understand what's involved in running a business as a Wedding DJ or mobile disco.
I'll get this part out of the way first….
Firstly, the price you pay for your DJ for your party isn't profit, I really wish it was. The amount we charge has to have expenses such as music, equipment replacement and repair, insurance, diesel, storage and other costs deducted and then is subject to Income Tax and NI contributions before we see a penny of it!
But enough moaning on that front….this post is about what we actually do all week….
Make a cuppa, pull up a chair and read on….
I actually rarely take a day off (or an evening off come to think of it). Many self employed people will tell you the exact same thing as well. For instance, this particular post is being written at half past midnight on a Wednesday morning! I should be in bed inspecting the insides of my eyelids for leaks….but I'm still working 🙁
OK – I'm not out with the disco 7 nights a week….that would be insane (in fact any more than 3 parties or weddings in a week is shattering). So what exactly does a DJ do to fill the rest of the week when they're not out entertaining people?
Firstly admin – lots and lots of admin
Yes folks, believe it or not there's a paperwork side to this business. I HATE admin with a passion!Her Majesty's chaps in bowler hats and pin-stripe suits like to have everything in order and accounted for and that includes every penny spent, every penny earned, every mile travelled…..you get the idea. Get it wrong and it's a whole world of pain should they decide they'd like to take a closer look at things. This particular sort of admin takes a LOT of time 🙁
More admin
OK – this is the slightly more fun side of the admin (I hate the accountancy side of things)…..marketing.
In days of old, it was a case of putting an ad in the Yellow Pages (remember that?), usually with your business name along the lines of "Aaaaaaaaardvark wedding DJ" to get you to the top of the listings, and then wait for the phone to ring.How I long for those days to return.

In this new fangled digital age, the amount of work required to get a website onto the first page of the mighty Google or Bing is unbelievable.

Websites need to have regular updates to show that they're current and being maintained, blogs (such as the one you're reading now) need to be written and published (normally about 600 words at a time), Social Media needs to be worked on (Facebook is a tough mistress when it comes to getting a business into potential customer's newsfeed!), maintenance of numerous listings on different lead generation sites to keep the content fresh….it's a never ending battle.

Oh and by the way, an article or post you write for one site can't just be copied and pasted across multiple sites….that's not allowed. Everything has to be re-written from scratch to avoid the search engines accusing you of plagiarism (and believe me…the algorithms they use to judge this sort of thing are scary!).

Even more admin
We're getting to the fun part now….dealing with customers.Phone calls, emails and messages from various sources all need to be responded to, checked for availability, priced, booking contracts issued, questions answered… it's actually my second most favourite part of the job after being out with the disco itself.

Meeting up with wedding couples has to be one of the best parts of this job….discussing how they want their evening to work and agreeing how it's going to be done is, to me, very rewarding.

There's also dealing with venues such as site visits if I've never worked there before, liaising with function managers on how the evening is going to work from their side of things and how to work together, risk assessments….

Sourcing music
OK, it's "sort of" admin, but it's fun admin. Each and every day there will be around 15-20 new tracks available from various "pools" for me to download, listen to and file. Sometimes this can be a real chore (a lot of what comes in will NEVER be played, but I have to have it just in case). These releases come to me several weeks before the public hear them, and it's always fun to try to work out what's going to be the next floor-filler.As well as the new music coming in, there's the compilation of playlists for weddings and parties.

Customers are more than welcome to send me request lists for their music, and I have to assemble them into some sort of meaningful order which will work on the night and if necessary, track down any songs I don't own already (sometimes that can be a real challenge!).

Maintenance
Yup, I have to be a cleaner and electrician as well. The disco equipment can take a real battering out on the road. Subwoofers are used as impromptu drinks holders (grrrrr!) and need to be cleaned (beer, wine and spirits don't come off without a fight!), lighting becomes damaged or non-responsive, fabric scrims used to hide things like speaker poles become dirty and need laundering, in the case of the Retro Roadshow…bulbs blow.
Training
Oh yes….there are various training exercises involved in running a business. Everything from accounting methods to customer service and believe it or not…how to mix, select and blend music.
And finally….entertaining!
Yes folks, the part you see me actually do is the part of my job which takes the least time…the actual playing of the music. The couple of days a week I actually "work" <cough>.Bear in mind that the average wedding takes around 20 hours of work before I even arrive to set-up a single cable or light, and that as well as the 4-5 hours for an evening party that you see me working I've normally got an hour's worth of heavy lifting either side of the party to move the equipment in/out of the venue and setup/tear down, plus another hour's travelling each side and the average wedding reception consists of around 30 hours of work (for just the 4-5 hours you see me actually doing my job).
It's scary isn't it!
So, although it may look like my job is nice and easy (the entertaining part is….it's what I live for!), there's an awful lot behind the scenes you don't actually see!
So, that's what a professional DJ does during the week. Whilst you're at work….so am I. But I'm also at work long after you've got home from the office, and even more so after you've finished your party and are at home in bed.
It's a tough life (really….it IS hard work), and I wouldn't change it for the world!