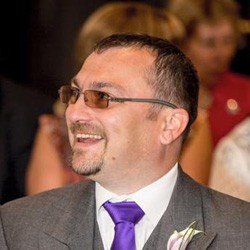 Hello! I'm Wayne and as a wedding and adult party DJ, I possibly have the best job in the world!
I'm a professional DJ based in Cambridgeshire, and I have the absolute pleasure of providing wedding disco services and party entertainment for special occasions each and every week of the year – and it's a job I love with a passion!
More importantly though, I'd love the opportunity to entertain at YOUR wedding or adult party!
I have a unique, affordable and relaxed style when it comes to providing DJ services. I focus on ensuring that you and your guests are enjoying the entertainment experience as much as possible. My service aims to provide exactly the type of mobile disco experience you want from your evening as opposed to just turning up and pressing the play button.
I work with you both before and during your event to ensure I'm providing exactly what you expect from your evening….it's something I take great pride in, and it's an ethos that previous customers will agree works!
I know you want your celebration to be different from every other party you've been to, and I'd love to be a part of your day and help you to achieve that!
Don't take my word for it though. Here are some comments from recent brides and grooms about THEIR wedding entertainment
Just wanted to say a HUGE thank you for your work at our wedding, everything was amazing and lots of guests have commented how good you were with regards to requests.
Kerry & Brett
Wayne, you're an absolute star! Played the perfect selection of songs, kept us on track as our master of ceremonies and lit up the venue beautifully.
Thank you so much.
Laura & Dan
Had an absolutely amazing day. Wayne did a great job and did everything we asked of him. He's a great guy and I would definitely recommend him.
Laura & Lee
See how I've worked with brides and grooms at recent weddings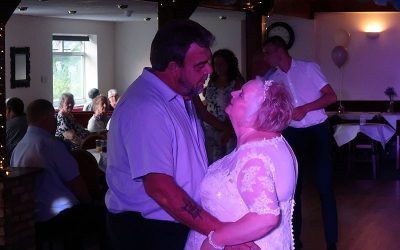 Debbie and Clive's wedding was a little different from most of the weddings I tend to entertain at, and it was a real pleasure from my side of the booth. The venue: Haddenham Sports and Social Club, a venue I've never worked in before despite living just...
read more
Check my availability or ask me a question