Wedding DJ & Party Entertainment in Cambridgeshire, Norfolk, Suffolk, Hertfordshire & Bedfordshire
One of the best decisions we made for our wedding

Kathryn & James - wedding reception in Bedfordshire
Fantastic songs!

Lauren & Ollie - all day wedding at Sussex Barn
Absolutely brilliant

Jade & Tom - wedding reception in Oakham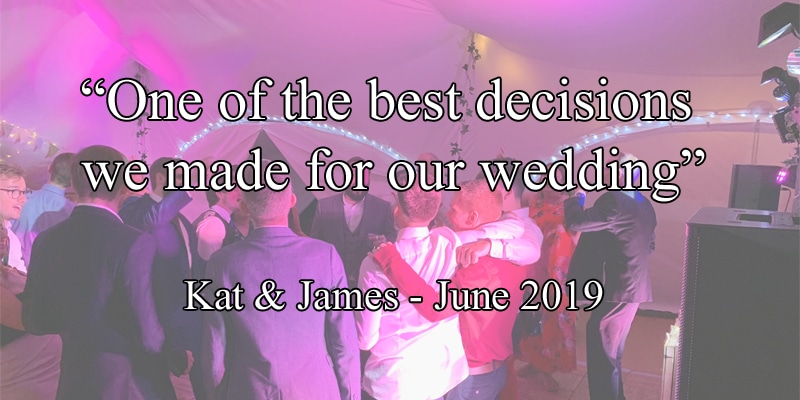 It's your wedding day. It's one of the most important days of your life, and something you've probably been dreaming of for months or even years!
As you look around your reception venue after a long and emotional day, you see your guests smiling, laughing, dancing and enjoying the evening….it's the perfect end to a day that will leave you with happy memories for a long time to come!
You've chosen an experienced Wedding DJ to provide the evening's entertainment and everything is exactly the way you dreamed it would be.
I can help you to achieve that dream!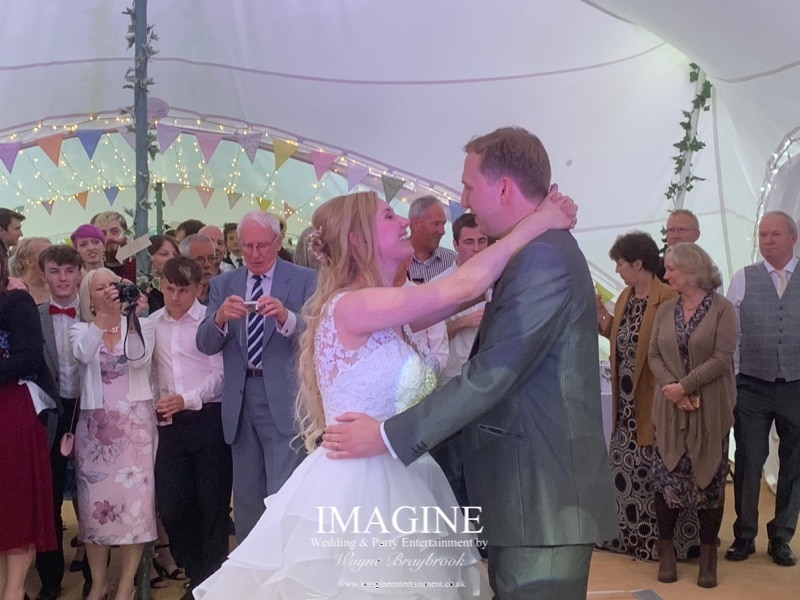 Wayne is a fantastic DJ and I highly recommend him to anyone getting married!

We met him twice before the day, and both times he was full of helpful advice, all of which was valuable and which made the night flow really well.

Before he arrived, it was a fairly calm and quiet affair, and we started to worry that people wouldn't be dancing. By the end, after Wayne had done his thing, it was a full on party!

We've had lots of compliments on the music, but having given Wayne very little steer, we can admit it was fully down to him!

I'm so happy that we came across Imagine Entertainment and the only downside is that now the wedding is over, we will miss him!

Thanks so much, Wayne.
With over 30 years of Wedding DJ experience, I can help you to achieve that perfect ending you've been dreaming of!
I offer a relaxed and fun Wedding DJ service, whilst still maintaining a professional approach.
What I certainly don't do is formal and stuffy!
And with a wealth of experience from hundreds of previous weddings, I'm ALWAYS on hand to help you decide on how to make your wedding special and unique to you….it's all part of the service!
I go the extra mile to ensure that I'm providing the entertainment experience you're looking for, it's what I do best!
Whether you're booking me for the entire day or just the evening party, you can be assured that your wedding entertainment will be a success from beginning to end.
It's what I do best!
It doesn't matter whether you're celebrating in a village hall, a barn, a marquee, a stately home or somewhere else entirely (I've been known to work on the back of a farm trailer in the past, and I've also seen the sun rise on a beach whilst working!).
What DOES matter is that you and your guests enjoy and remember the evening's entertainment for a long time to come.
Dreams really CAN come true!
So…what are you waiting for?
I'm often booked up 18 months in advance and I really hate to disappoint couples by saying I'm already booked for their special day.
Wouldn't YOU like to be able to boast that you've got an award-winning Wedding DJ providing YOUR entertainment?
Filling dance floors is what I do!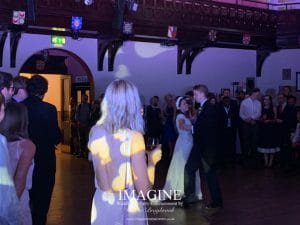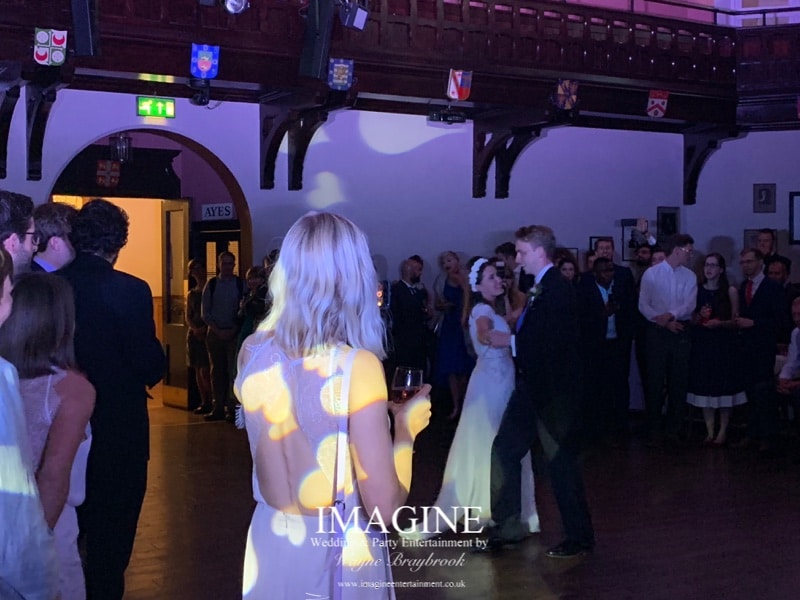 Something completely different this weekend then….and I like a challenge!
Saturday night saw me at The Cambridge Union Society in, well…Cambridge for the evening reception of Alex and Henry.
Read More »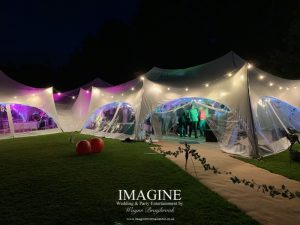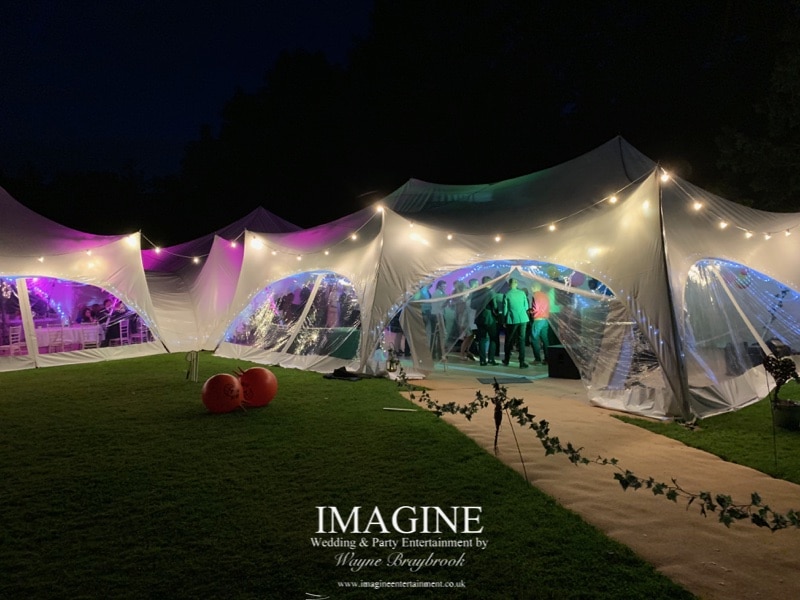 An AWESOME evening reception in a marquee and a very full dance floor coupled with a very relaxed bride and groom is EXACTLY the type of wedding I enjoy working at!
Read More »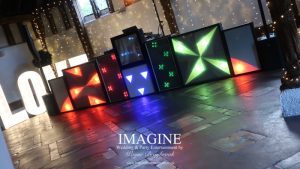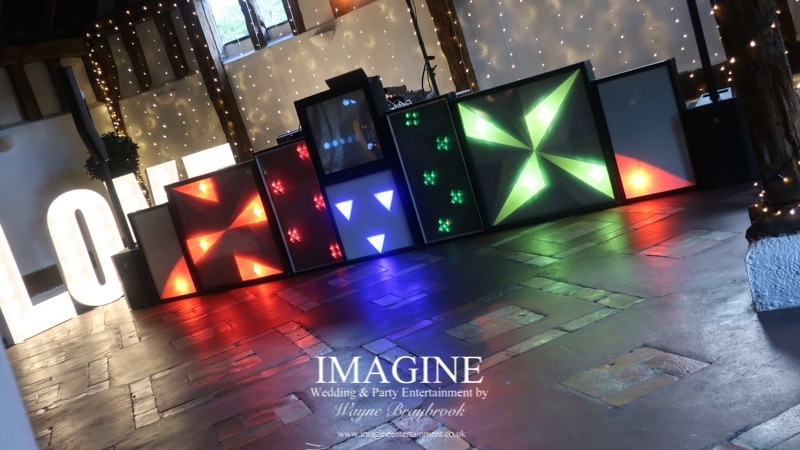 When I first got the enquiry from Kelly about her wedding way back in 2017, I KNEW it was going to be a brilliant party!
Read More »