It's your wedding day. It's one of the most important days of your life, and something you've probably been dreaming of for months or even years!
As you look around your reception venue after a long and emotional day, you see your guests smiling, laughing, dancing to music that they know and love, and enjoying the evening. It's the perfect end to a day that will leave you with happy memories for a lifetime!
You've chosen an experienced and professional Wedding DJ to provide the evening's party disco and everything is exactly the way you dreamed it would be.
Wedding DJ & Mobile Disco entertainment you'll LOVE!
For many couples, the words "Wedding DJ" conjure all sorts of images of wedding receptions with guests line dancing to the Macarena, sitting on the floor to "Oops Upside Your Head", waving their hands in the air to YMCA, and worse!
It doesn't have to be that way!
I really wanted to avoid the cliched "cheesy wedding DJ" for our wedding and we chose absolutely the right guy. His communication from booking through to event was brilliant, his online playlist set up was really easy to use. He was happy to use our playlist, asked our permission on the night if he had any odd requests, and veto'd any "cheesy" tunes. A great DJ who we'd definitely recommend booking for your event.​
My mission is really simple....
I want YOUR wedding reception to be the BEST that you and your guests have ever been to!
See…I said it was really simple!
And it's absolutely true. I thrive on seeing a dance floor full of happy and smiling guests having the time of their lives and "throwing shapes" to the songs they know and love!
Believe me….there's no better feeling than driving home at silly 'o' clock in the morning with memories of a full and happy dance floor and a smile on my face knowing that I've had a big part in making that happen!
Wayne is a fantastic DJ and I highly recommend him to anyone getting married! We've had lots of compliments on the music, but having given Wayne very little steer, we can admit it was fully down to him! I'm so happy that we came across Imagine Entertainment and the only downside is that now the wedding is over, we will miss him!
Filling dance floors is what I do best!
Based in the historic city of Ely, I specialise in providing fun and informal wedding DJ entertainment in Cambridgeshire, Norfolk and Suffolk, and according to my customer feedback, I'm really good at what I do!
I'm a full-time professional DJ – this is my JOB! I HAVE to be good at what I do to earn a living and pay the bills!
I entertain thousands of guests at weddings each and every year in barns, marquees, tipis, village halls, stately homes, Cambridge colleges and countless other types of venue. Every single party is different, and every single party is a LOT of fun!
With over 30 years experience of providing mobile disco entertainment, you can be assured that YOUR wedding reception disco is in very safe hands!
It's what I do for a living, and it's what I do best!
We were so happy with our evening music supplied by Wayne. He had been recommended to us by another DJ that we knew and we were not disappointed! We were able to pick the music we wanted so it really suited us as a couple. Everyone loved it!​
What I DON'T do!
Play songs such as Agadoo, The Cha Cha Slide and Superman unless you specifically ask for them

Flood your venue and your first dance with a mass of coloured dots and laser beams

Spend the entire evening on the microphone with inane chit-chat

Play the same old playlist that's been played a thousand times before
What I DO do!
Play the music your and your guests will
want to dance to, and at a suitable volume!

Happily take your guests' music requests on the night (many won't!). After all, if your guests have asked for a song, they're more likely to dance to it!

Provide a high quality sound system and disco lighting which complements your venue and your day, with no dotty laser effects on your dress!

Work with you to incorporate YOUR ideas into the entertainment

Help to create memories which will last a lifetime!



Create a party atmosphere which will be remembered for a long time to come!

Do the boring bits like providing proof of public liability insurance (PLI) and portable appliance testing (PAT) certificates to your venue when needed.
Still not sure?
Then have a look at what some of my recent couples have said about what I've done on THEIR special days!
Frances
January 2020
Wayne, you are a legend thank you! I am still aching now from dancing! Thank you again for making my night so special!
Tess & Drew
October 2019
I really wanted to avoid the cliched "cheesy wedding DJ" for our wedding and we chose absolutely the right guy.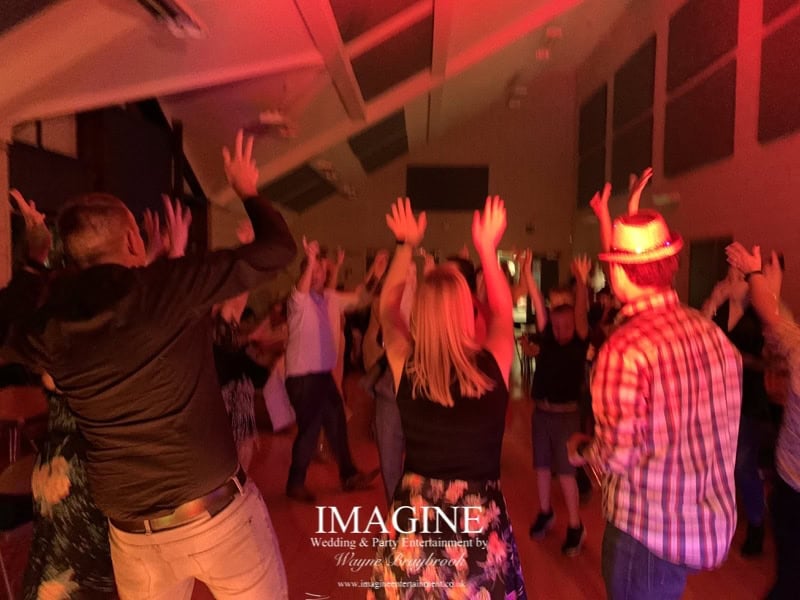 Lucy
October 2019
On the night really adapted the music to suit the crowd and get people dancing added to our great party thank you!!!
Amy & Dan
October 2019
Can't thank Wayne enough for helping to make our wedding day so special!
Tracey & Tony
September 2019
Wow wow what can I say. You're such a star. We had a ball. Everyone is raving!
Sarah & Nigel
September 2019
What a fantastic evening of dancing we had at our wedding
Kat & James
June 2019
One of the best decisions we made for our wedding!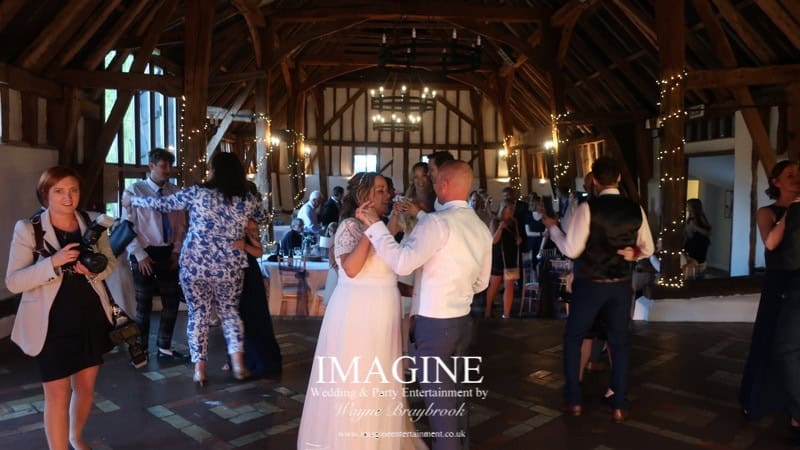 Kelly & Glenn
June 2019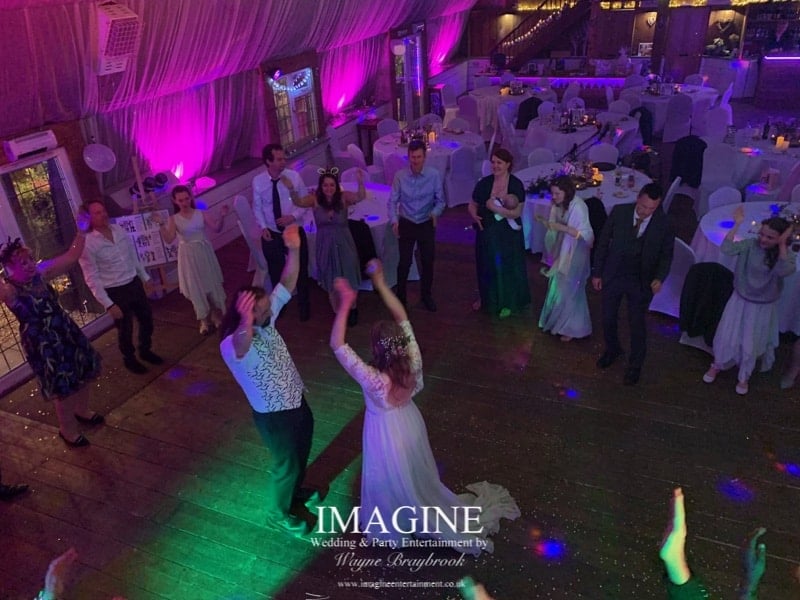 Sarah & Bryan
May 2019
Cara & Joe
April 2019
Amazing service. Couldn't ask for more!
Do YOU want to be able to remember YOUR wedding entertainment like the couples above? 
Then we REALLY do need to talk!
My last wedding of the 2019 season for no less than my own Brother-In-Law….no pressure there then!
An absolute BELTER of a night and one that I'll remember for a long time to come…
Read More »
You may also be interested in: