Unless you're a DJ yourself, you probably haven't even considered what the disco setups look like. 
But should you?
You've probably spent a lot of time and money styling your venue to fit with your wedding theme, and it's only right that the evening (or even all day) disco setup fits in with that look and feel.
This becomes even more important when the disco is there for more than just the evening. After all, the last thing you want your guests to see when they arrive in your beautifully styled reception venue is a mass of electronic equipment, wires and speakers!
I take great pride in ensuring that my equipment will suit the style of your venue, that it's installed neatly and tidily, and of course, safely!
I work very closely with all of my wedding customers to ensure I'm providing a setup which will fit in with their venue and any theme they may have, be that traditional, retro or rustic.
Classic and modern white or black disco setups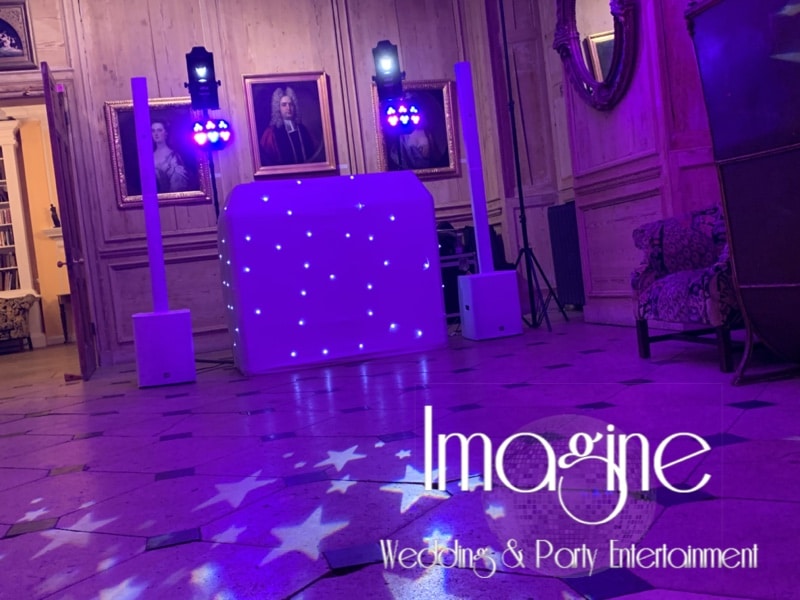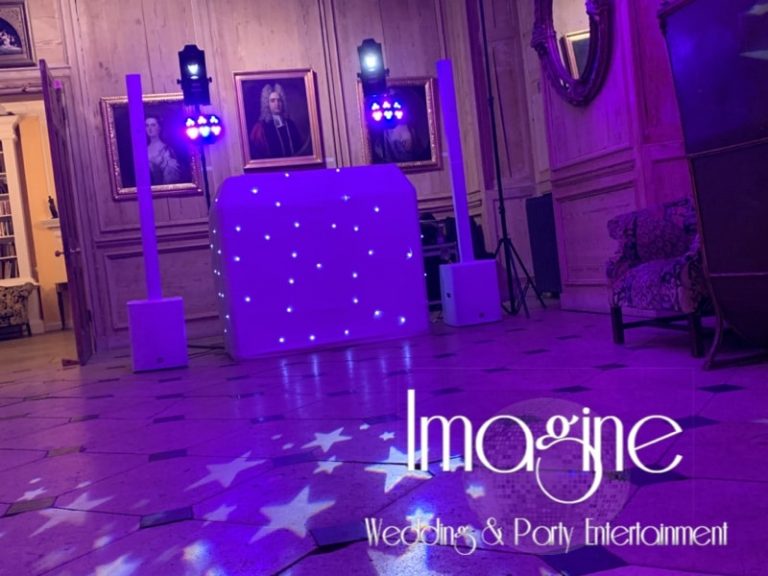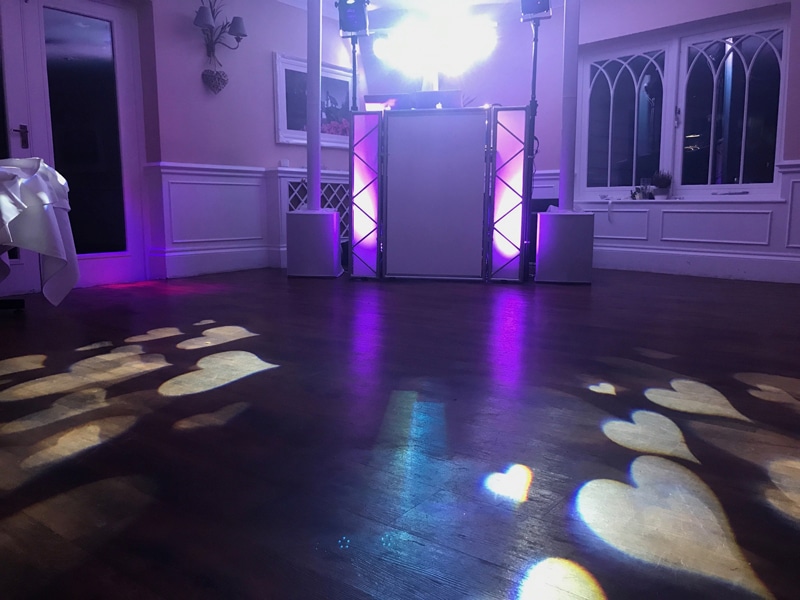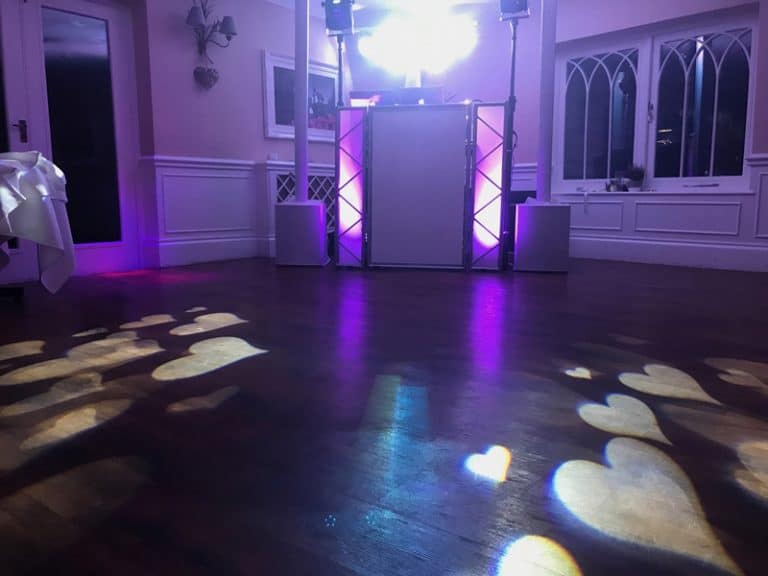 Still very popular with the more traditional wedding are my classic and modern white setups.
Everything is white, the speakers, the booths, and even the electrical cables!
These two options are also available in black.
Notice the hearts (stars are also available) projected onto the dance floor ready for the first dance.
Modern sticks or LOVE disco setups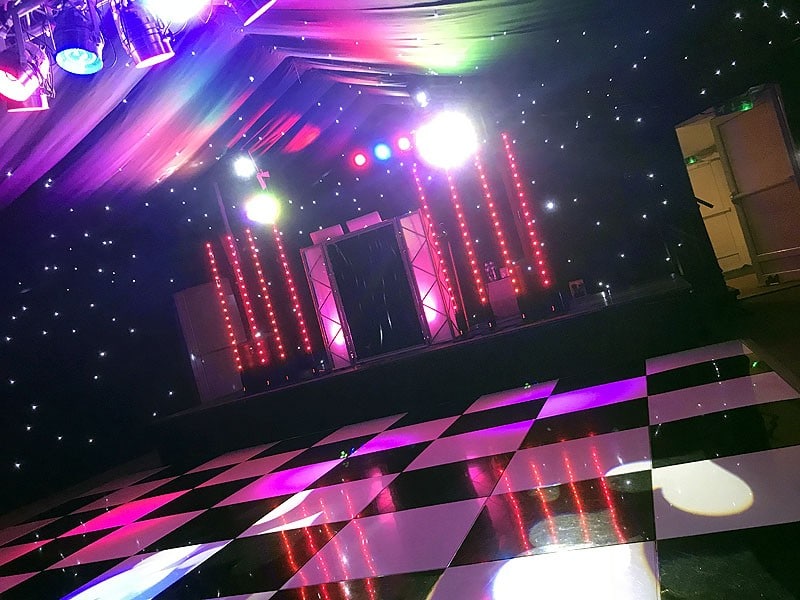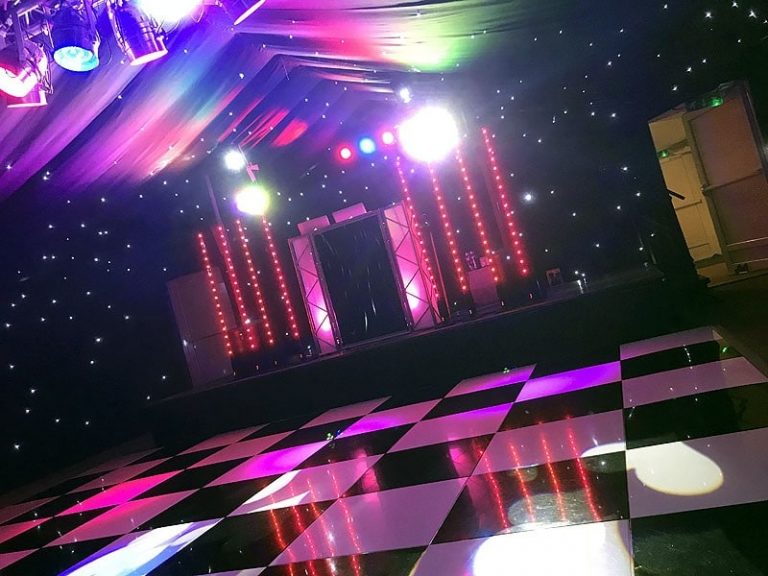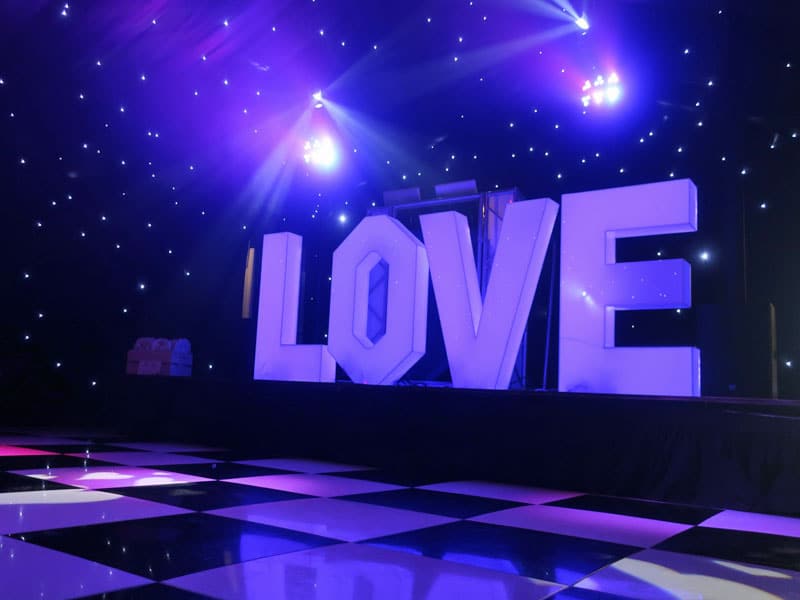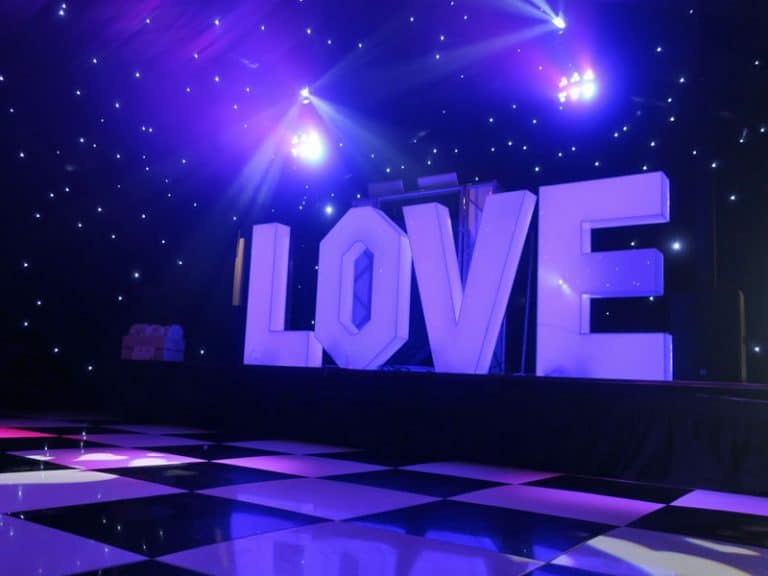 These particular setups are probably my most used combination of equipment.
With a vast array of lighting available to match your wedding colour scheme and your style of venue, the options are endless.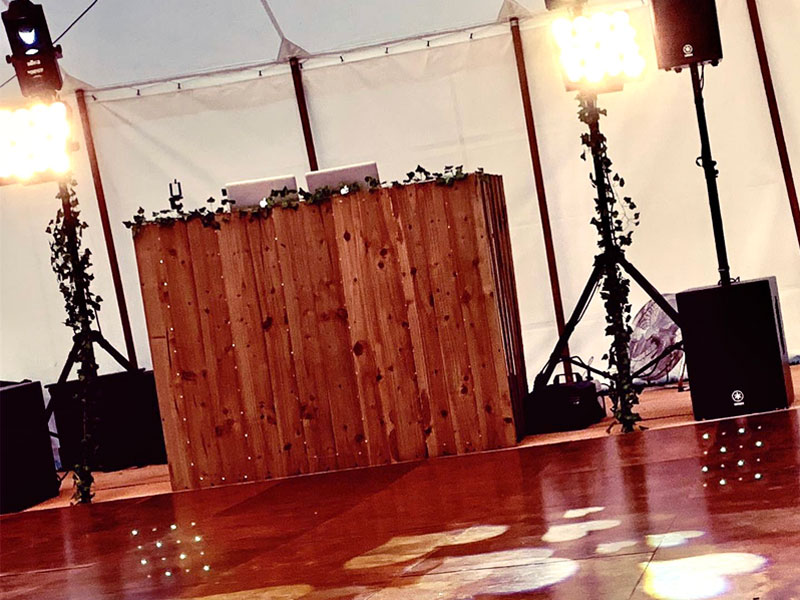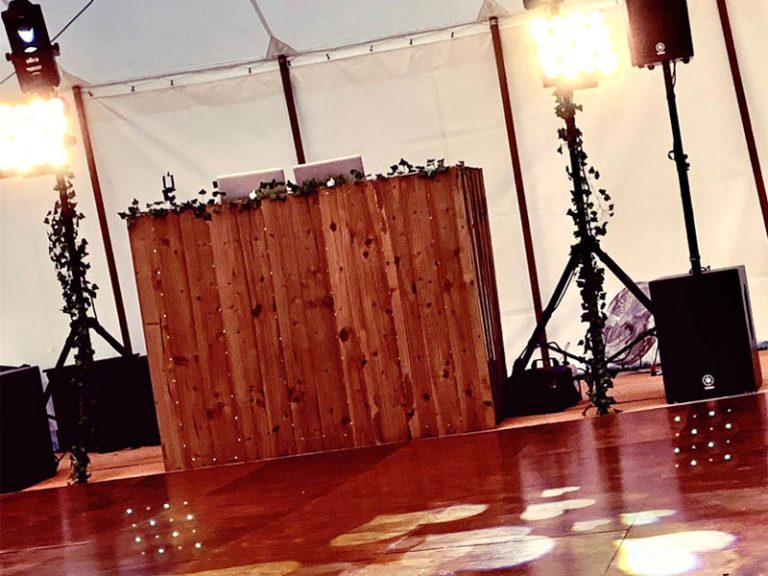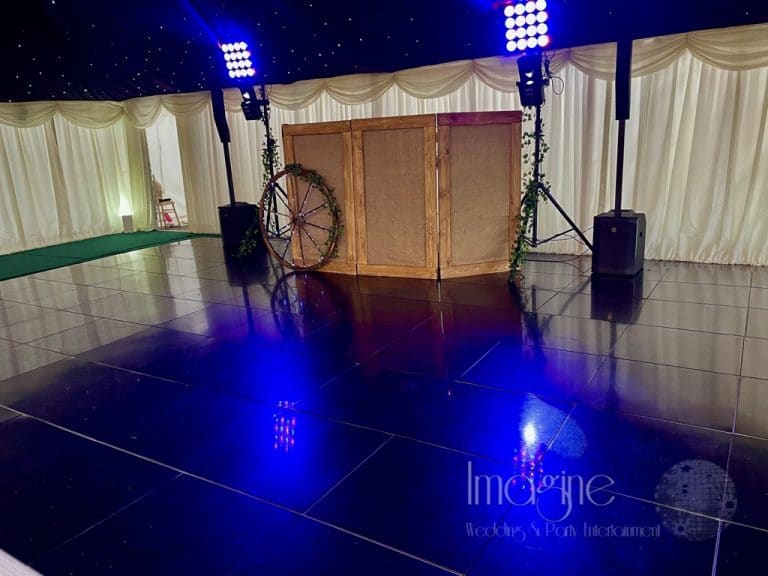 Or how about a rustic styled booth if you're celebrating in a barn or a marquee?
I have two types of Rustic booth. The first is solid wood and has shimmering lights embedded into the woodwork. The second comes with a sparkling cart wheel and a glitterball. Both obviously come with the lighting and sound required to provide the perfect party atmosphere for your venue.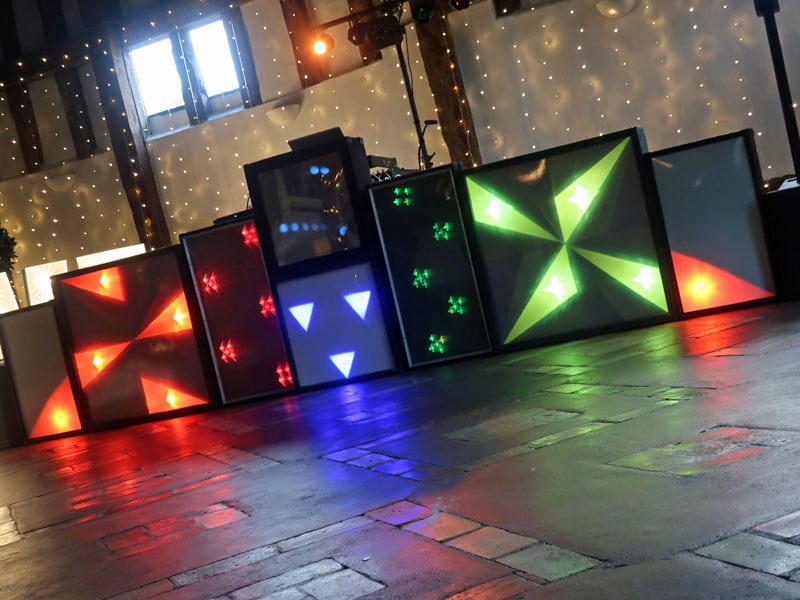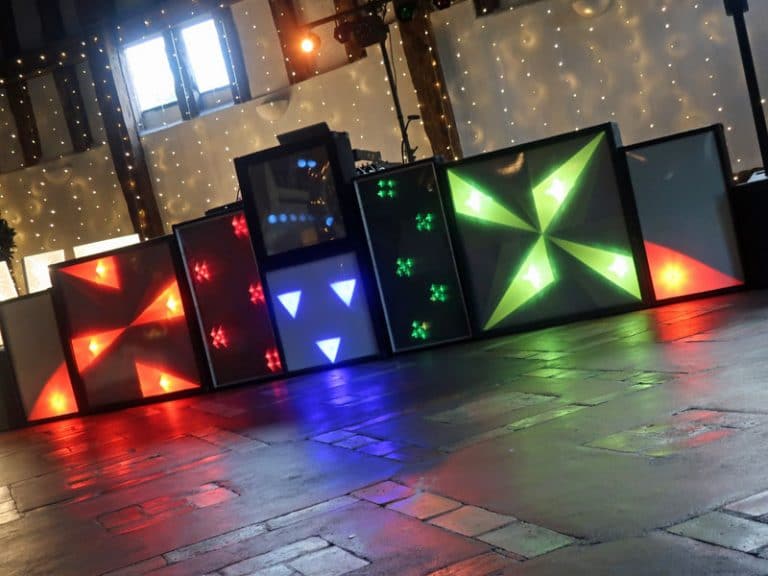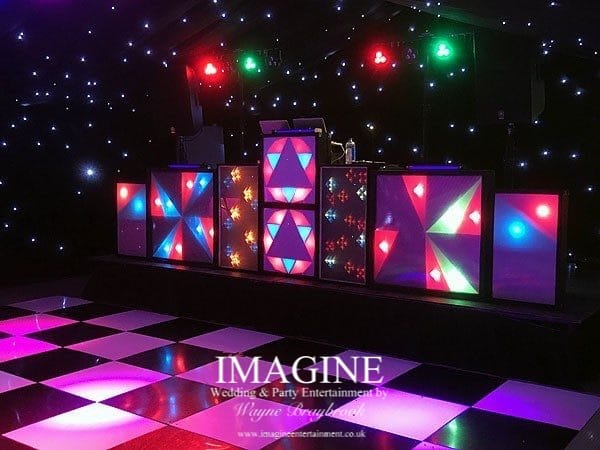 Still surprisingly popular is the Retro setup which is a genuine 1980s light-show setup (the sound is alas, now digital).
It's a lot less controllable and a LOT heavier than the modern day equipment, and is used (by request) at around a third of the weddings I entertain at each year.
Due to the size and weight of the Retro show, it's only available for ground floor functions unless there is a working lift on site at your venue.
Don't expect to have hearts on the dance floor or the lighting set to pink and Cadbury purple with this light-show though….the lighting of the day "did what it did" and flashed with four different colours in time to the music.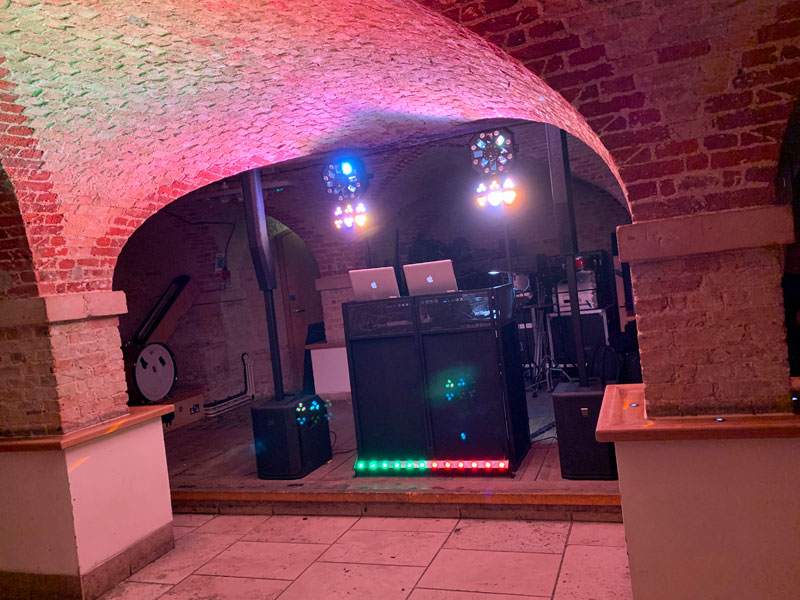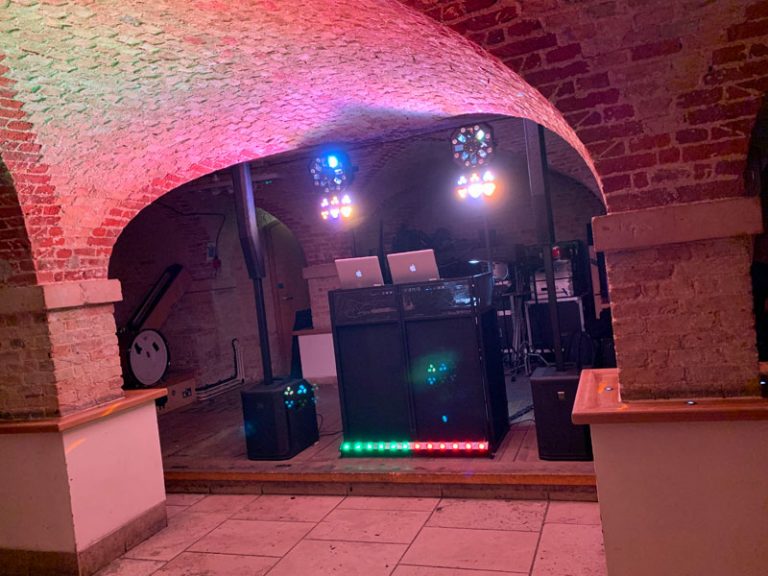 And finally, the "Micro" booth.
It's an ideal solution for smaller venues where space is at an absolute premium. Despite its smaller size, it still packs a punch with sound and lighting