Your choice of DJ for your wedding can make or break the day – it's something I'm more than aware of (and believe it or not….it's a lot of pressure to make sure things go right on the night)
Having done this job for in excess of 30 years, I've seen the horror stories. It's worse in these days of social media where the problems such as DJs not bothering to turn up have become more apparent!
I recently asked couples what THEY feared the most about booking the DJ to provide the soundtrack to their special day, and the responses weren't actually a big surprise. But let me put those fears to rest! 
Here are the six top responses and worries from couples who were about to get married…
1. The DJ will play really cheesy music during the evening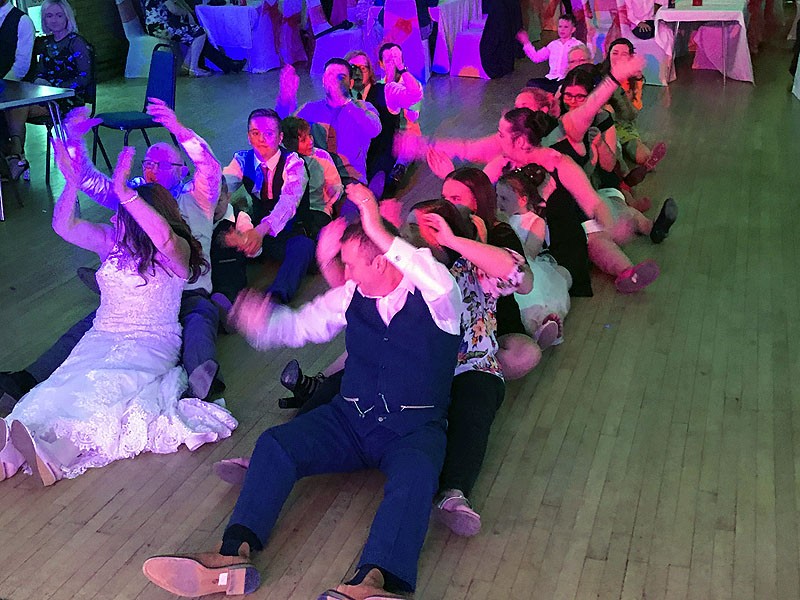 Let me say this now….ABSOLUTELY NOT!
A lot of the couples I asked were worried that their DJ might indulge in a little "cheese" during their evening.
Now…"cheese" has many definitions and one couple's version of cheesy music is another couple's idea of absolute bliss….it's a hard thing to define at the best of times.
BUT, there's a reputation sadly that Wedding DJs will always play things like "Oops Upside Your Head", "Agadoo" and "Superman". 
Others may routinely play these songs on the night but trust me, unless you specifically ASK me to play these types of song, you really WON'T hear them on your wedding day!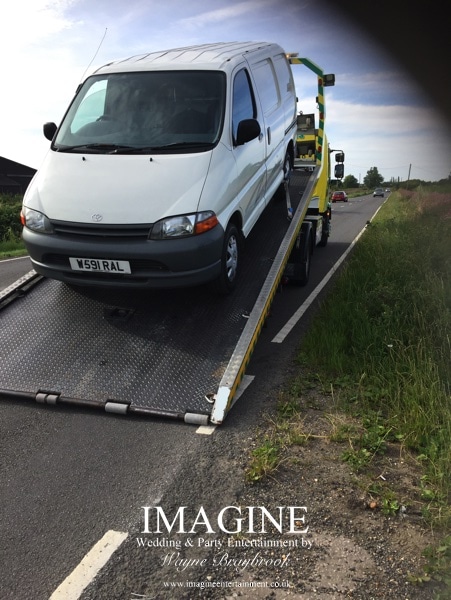 This one actually makes my blood boil – especially in this day and age of instant information where I'm aware of these things happening as they happen!
And even worse in the current situation where DJs are being "pinged" due to Covid (there's a LOT of speculation in the industry by the way whereby the cheaper operators are being "pinged" on a regular basis and then trying to sell your wedding on to the lowest bidder whilst retaining a fee).
There are two types of DJ….those (like me) that do this professionally and take a huge pride in what we do, and those that see it as a hobby or a side-hustle. It's the latter that are the biggest culprits for this one sadly.
In 30+ years of doing this job, I have a 100% attendance record, and that's something I'm proud of. 
Things can and do go wrong – it's a fact of life. I'm a human and I get ill, relations die, but I've never yet let a client down because of this! I have a network of trusted colleagues who I can call on should the worst happen and I'm unable to attend personally….and I trust ALL of them to provide the same party atmosphere as I would!
I've worked with broken bones and sprains. I've even had the van break down on-route. I HAVE BACKUP PLANS in place which mean that the show WILL go on!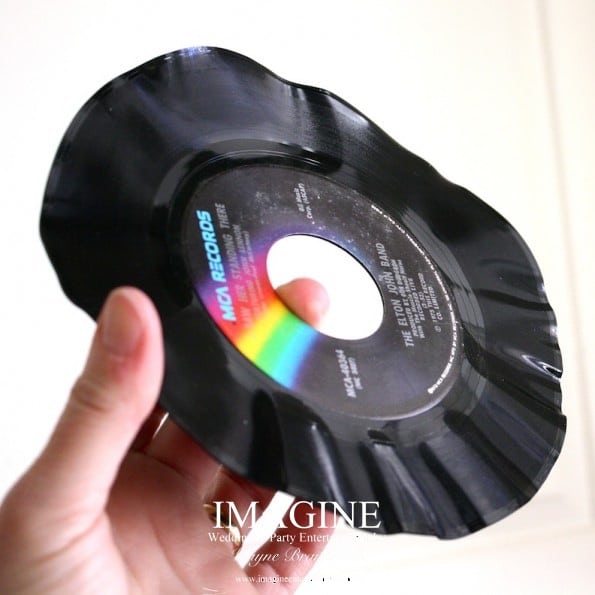 This is something most of us have nightmares about. What happens if a critical piece of equipment fails during a wedding?
It's even more relevant at the moment with the equipment having been "off the road" for the past 16 months…will the PA system still work after so much inactivity? Will the lights still work? Will the laptops fail?
Modern equipment (especially top of the range and reliable equipment that I use) is very reliable. But as with all electronic equipment, it can and DOES go wrong at times. There's no getting away from it.
Even back when I started with vinyl back in 1988, belts would snap on the turntables, lamps would blow in the light show. It's a story as old as time itself.
BUT
I carry backups….and lots of them!
I'm paranoid about things going wrong on the night, so carry a duplicate of pretty much everything you see "on stage".
It's not a cheap option (some of the lighting alone costs £1000 per unit), but it means that the party will continue no matter what.
It's a price I'm willing to pay to make sure I can provide the service I've promised!
4. The DJ will play the wrong song for our first dance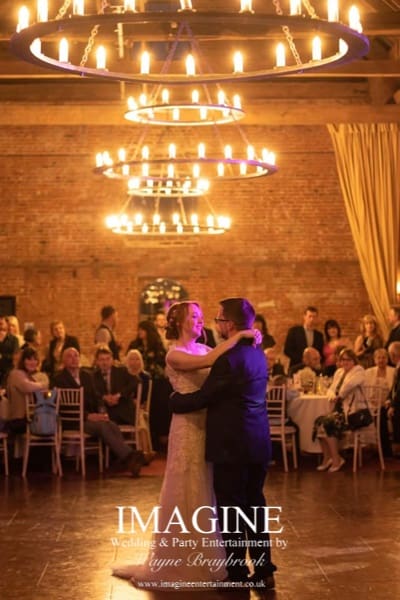 This to me, is shocking. And yet it's something I hear a lot of.
In days of old, yes it was common for the DJ to not have the correct vinyl track of the selected first dance (I reprise so many parents of the couple's first dance because their's was wrong that it's unbelievable!)
In this day and age of modern technology and music available on demand, it's unacceptable to NOT have the correct version of the first dance track.
I check, double check, and then check again that the first dance song I've got cued up is the right version, and even then it's ready to go on THREE different devices just in case something goes wrong (see the above item of Technical Problems).
5. The setup will be bad/the sound will be awful
I really DO understand this one!
There is a LOT of kit available to us as DJs, some of it really good (but expensive), a lot really bad (and cheap). The budget DJ will go for the latter, I buy the former…because it matters!
I learned a very important lesson very early on in my DJ career….buy cheap – buy twice.
And it's true!
I take a lot of pride in the look of my equipment and how it sounds. I don't opt for the cheapest option by a long way (the average "rig" you'll see me with is around £15,000 in value excluding the music!).
Whilst I'm never going to fill Wembley Arena with my sound and lighting, I'm more than capable of filling a marquee with 200 guests without blinding them and making their ears bleed!
And in case you're wondering, the image IS NOT one of my setups! You can see what my typical setup looks like here
6. DJs just do this for fun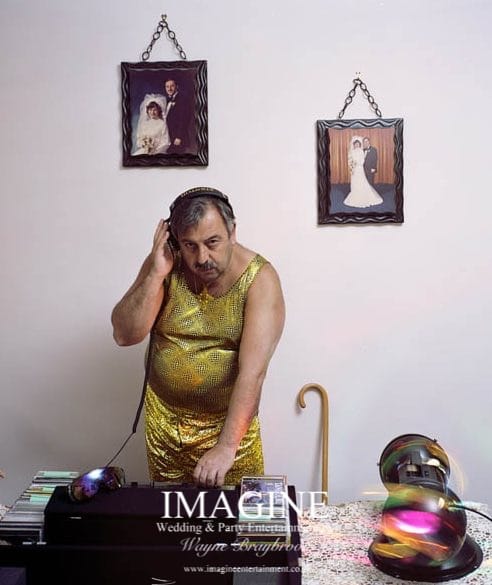 Definitely NOT!
This is my job. It's how I put a roof over my family's head and feed them!
Just like you go to work at your job during the week….this is MY job! 
Yes, it's a lot of fun, yes it's very satisfying and I wouldn't change the hours of sweat for the world!
I absolutely LOVE doing what I do, but it takes a lot more work to put on a good show of an evening than you'd possibly imagine.
Believe me, packing up past midnight after several hours of hard thinking and then driving home and unloading, then getting in bed at 4am is NOT fun….in fact it can be punishing! Add in the hours of planning, emails and admin before your wedding even happens, and this really IS a full time occupation.
I take each and every party very seriously. I'm good at what I do and it pays my wages every month.
While there are DJs out there that do this for fun, it's far from being an easy career choice if you're doing the job properly!
But it's a job I love with an absolute passion and you have my guarantee that you party will be one that you and your guests remember for a long time to come!
I'm NOT the stereotypical DJ you expect to see at a wedding!
Far from it!
I take a big pride in working with each and every couple I provide the entertainment for to ensure I'm doing what THEY want!
It's how I've earned my reputation and it's what I do best!
Want something different and refreshing for YOUR wedding? The details are below!