Wedding DJ & Party Entertainment in Cambridgeshire, Norfolk, Suffolk, Hertfordshire & Bedfordshire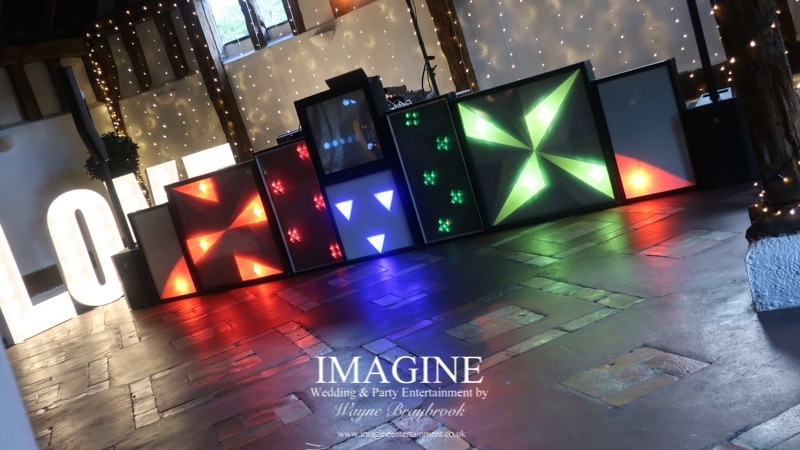 The 1980's….the decade that fashion forgot but which also produced some of the most awesome music of all time!
The sights and sounds of the 1980s aren't for everyone….you have to be of a certain vintage (like me) to appreciate it. 
Having said that, there's a big resurgence in everything '80s at the moment, especially with the younger generation. I'm even seeing a lot of '80s themed weddings at the moment, and that makes me a very happy DJ indeed!
'80s parties can be absolutely AWESOME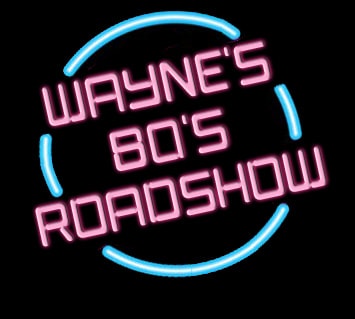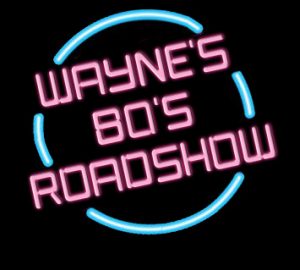 I've seen parties where fancy-dress has been the order of the evening (as is usually the case) where an entire family of Smurfs has arrived, and there have been so many nylon costumes that the atmosphere was quite literally…electric!
The '80s Roadshow is a genuine mobile disco light-show as would have been seen at functions during the 1980's, and was indeed the first type of mobile disco I used to use. Much of the Roadshow as seen today is my original setup from the day.
With the advantage of digital quality sound and the enhancement of just a few modern-day fixtures (the original light-shows lit the floor, not the room!), the '80s Roadshow is being used more and more for milestone disco parties….especially those with a theme based around the 1980's.
 It's old, it's heavy, and it's how a disco used to look!
Although nearly 40 years old, this particular setup probably receives more comments from customers and guests than any other I take out onto the road. It's a real trip down memory lane!
The rise of the Retro Roadshow
Please note that due to the weight of the '80s Roadshow, I can only offer this setup for functions in ground level venues.
It's also Eco-Friendly
In these modern times of saving carbon footprints, I've made a lot of changes to the '80s Roadshow to make it more efficient. 
In the "old days" the Roadshow ran on 30w incandescent lamps and burned around 2.5Kw of electric an hour. It was like standing behind a 3-bar electric heater! It really WAS torture at times…especially in the summer months!
Whilst a mobile disco will never be carbon neutral (because it uses electricity from somewhere), happily technology has moved on and the '80s Roadshow is now powered mainly by low energy LED lamps (you really won't notice the difference!). This means that it runs a lot cooler and in turn burns a lot less electricity and kills fewer Polar Bears and puppies as a result!
I still have to use some old fashioned lamps in the circuits (it's complicated and involves physics), but the '80s Roadshow is now as efficient as it possibly can be.
Fancy dress from the era, pineapple and cheese on sticks, and music from your youth….what better way to celebrate your special birthday than with a disco setup the way things used to be back then?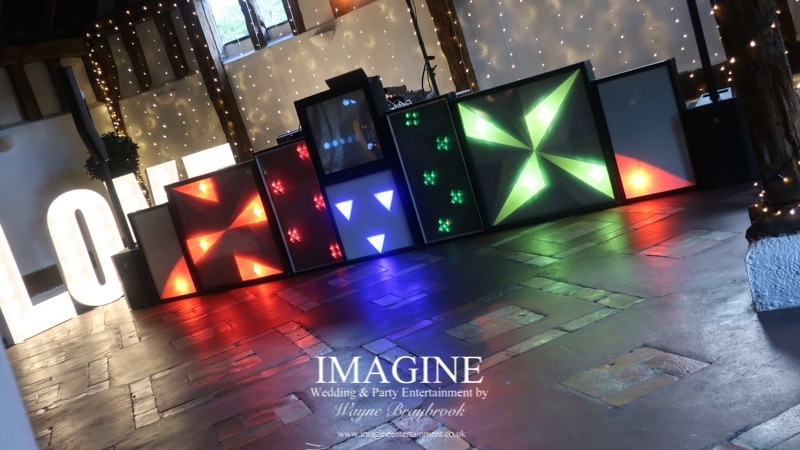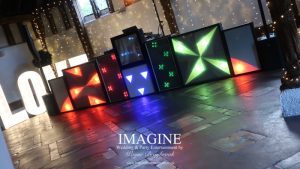 When I first got the enquiry from Kelly about her wedding way back in 2017, I KNEW it was going to be a brilliant party!
Read More »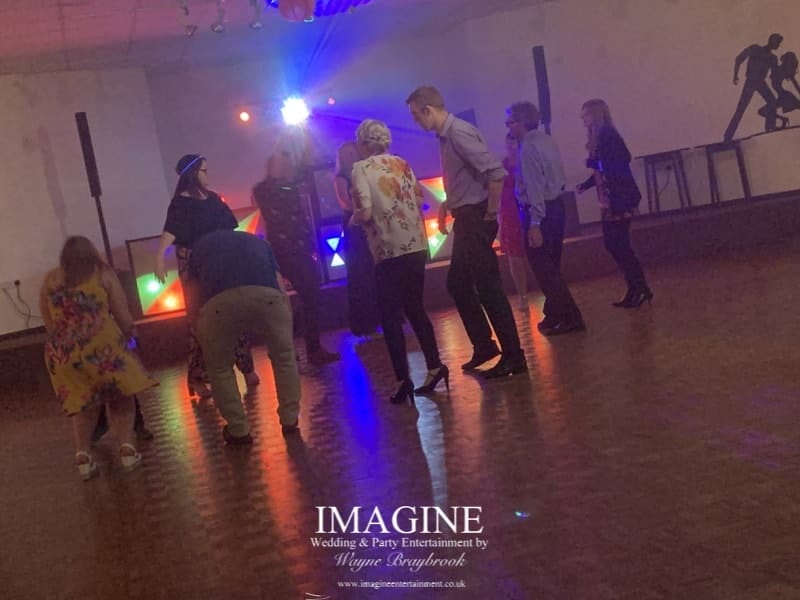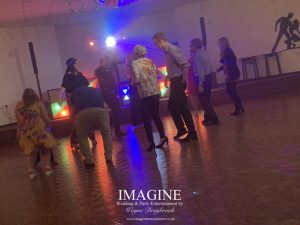 A party with a large hint of 80s and 90s music and the 80s Roadshow to match the theme. My idea of a party!
Read More »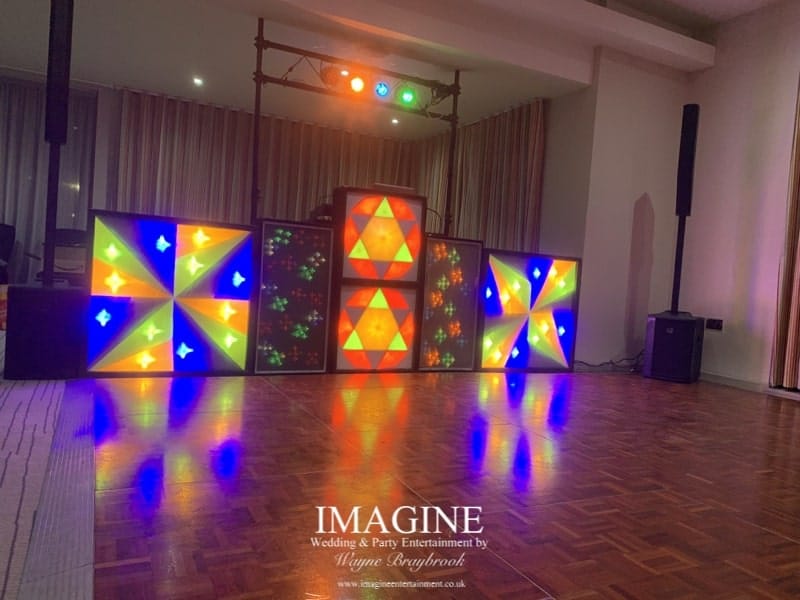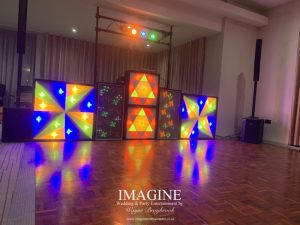 The first retro party of 2019 was always going to be a lot of fun, and Linda's birthday bash didn't disappoint…
Read More »