HOW TO: Choose the music for your first dance
It's often the last formality of the day and for some, one of the hardest choices to make.
Traditionally your first dance is the first track played during the evening's entertainment, after which the dance floor is opened for your guests to dance the night away with you.
But, what song should you choose for your first dance?
There are no hard and fast rules. Over the years I've played many different styles of music for the first dance from the slow and romantic, to all out hard rock!
Ideally your first dance should be a song which is special to you as a couple:
maybe it's the first song you danced to whilst dating
maybe it's a song that was playing in the restaurant when you were proposed to
maybe it's a song that was on the radio when you met
Or it could just be a favourite song that you both like.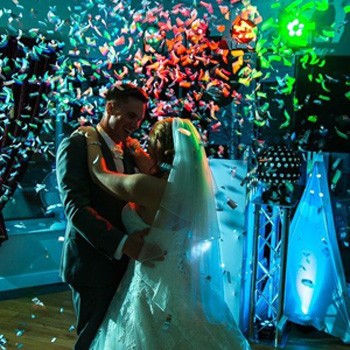 In these days of songs getting longer and longer (on average around 4 minutes in length), it's also very rare for newlyweds to dance to the entire track alone, with most preferring to bring their guests onto the dance floor part way through.
When this happens, I work with your photographers and rely on them to give me a signal that they're happy with the solo photographs before inviting your friends and family to join you.
What are other people choosing?
So….to my current Top 10:
Perfect: Ed Sheeran (a staggering 18 times in the past year!)
Thinking Out Loud: Ed Sheeran
Rule The World: Take That
Use Somebody:  Kings of Leon
Chasing Cars: Snow Patrol
Amazed: Lonestar
I Have Nothing: Whitney Houston
I Do: Westlife
When A Man Loves a Woman: Percy Sledge
Baby I'm Yours: Arctic Monkeys
The Blue Danube by Johan Strauss, Praise You by Fatboy Slim, The You & Me Song by The Wannadies and The Tightrope Song from The Greatest Showman have also made appearances.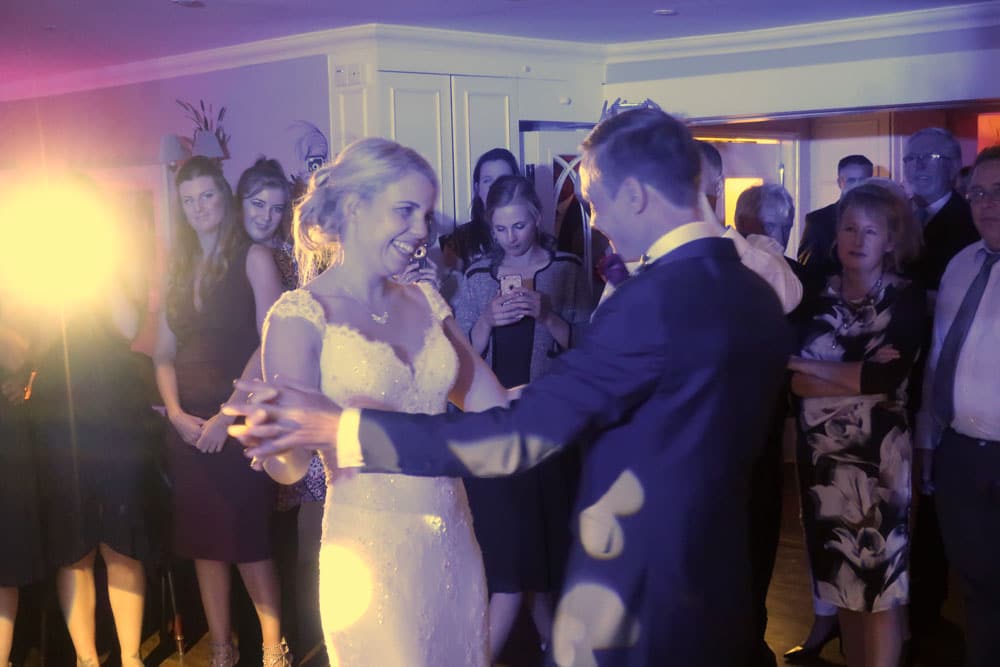 So what first dance track are YOU choosing?
Hopefully you can now see that the track played during your first dance is a very personal decision.
Some couples prefer the slow and sentimental songs, others go for something more upbeat, there really are no right or wrong answers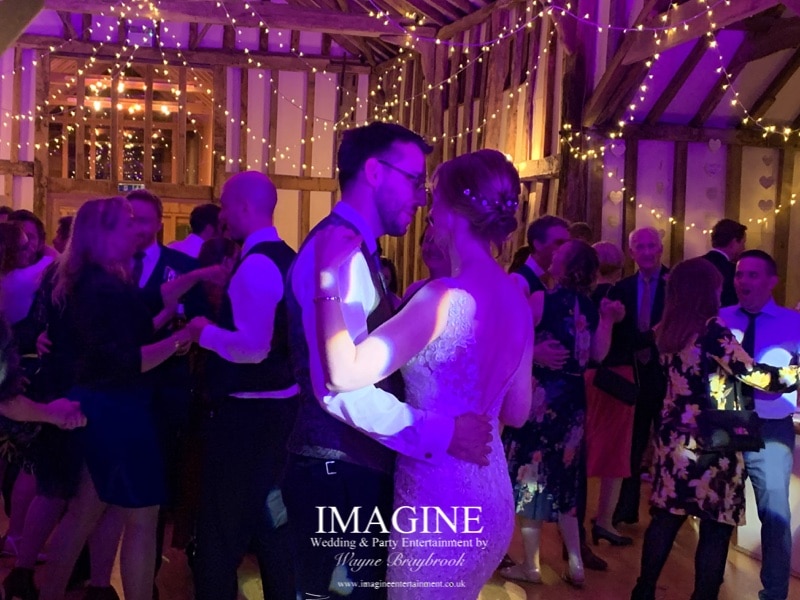 Check my availability for YOUR first dance!