It's THAT time of year again where I'm receiving calls on a daily basis about Christmas Parties!
After everything that's happened over the past couple of years, now's the time more than ever before to let your hair down and enjoy a festive get-together away from the home-office!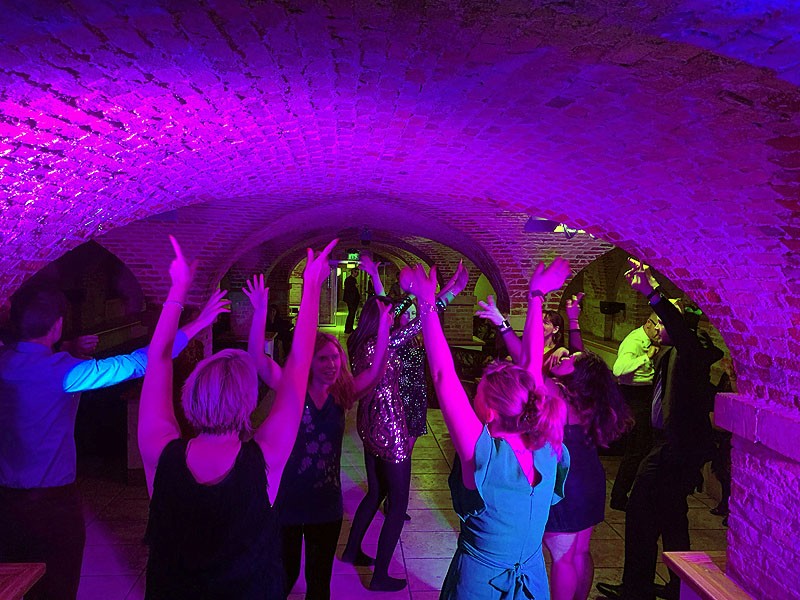 It's time to book YOUR works Christmas party in Cambridgeshire, Norfolk and Suffolk!
It won't be long before you're putting up the office Christmas tree and spending your working days worrying about what presents you're going to buy whilst you're supposed to be completing that all important management Excel report!
Don't worry – I can help, and I LOVE a good Christmas party !
Whether you're a massive corporate organisation looking to arrange party entertainment for a couple of hundred guests, or a school PTA trying to organise a party for 30-40 hard working teachers…I have Christmas party solutions to suit your budget!
It's also the time of year when a lot of sports organisations such as junior swimming, football and karate clubs come together for presentation evenings and a party, and I've had the pleasure of being at an awful lot of those!
As with any other party….all Christmas parties are different, and I work hard to provide exactly the type of disco entertainment you're looking for:
Fully insured and PAT tested (vital for a lot of venues)
Experience of working in many of the Cambridge University buildings
Happy to provide background music during any formal meal you might be having *
Happy to provide wireless microphones for any speeches and presentations
Online guest request system so your colleagues can request their favourite songs before the night
Friendly and relaxed DJ style (because a Christmas party isn't supposed to be formal!)
Happy to dress for the occasion whether that's smart, casual or fancy dress
* background music incurs an additional cost if the length of the function is more than the standard 5 hour party package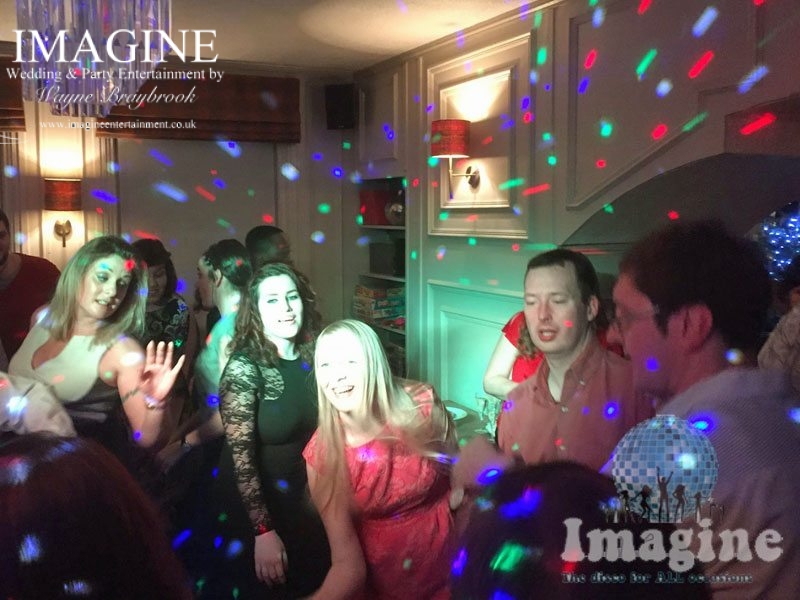 Whatever you've got planned, I can work to accommodate those plans and help you to achieve a Christmas party to remember!
So….if you've been given the task of organising your work's Christmas party, why not get in touch to see how I can help to make it a party to remember?
It's been a tough couple of years for everyone (especially DJs!), so my Christmas party prices are designed to be fair whilst also allowing me to earn a living.
The prices below are valid for Christmas parties from 1st December 2022 to 23rd December 2022
Christmas Party
It's not long to go to the big Ho! Ho! Ho!
Up to 5 hours of floor filling party

Sound and lighting for up to 100 guests

Wayne as your Award Winning DJ
Check now to see if I'm available for YOUR festive party before it's too late!