It's probably the last "formality" of your big day – your First Dance as newlyweds.
The stage is set with your guests gathered around the dance floor to share the love for one of the most romantic parts of the day.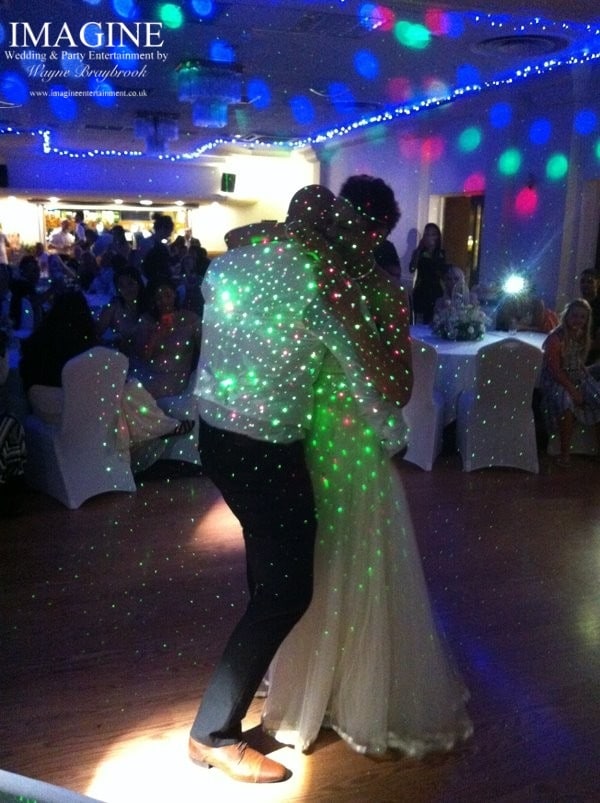 And then…
BOOM! Your DJ turns on the disco lights and covers your expensive dress with red and green dots which your photographer will NEVER be able to remove from the final edits.
It's not a nice photo to remember your day by is it? And yet talking to photographers….it happens a LOT!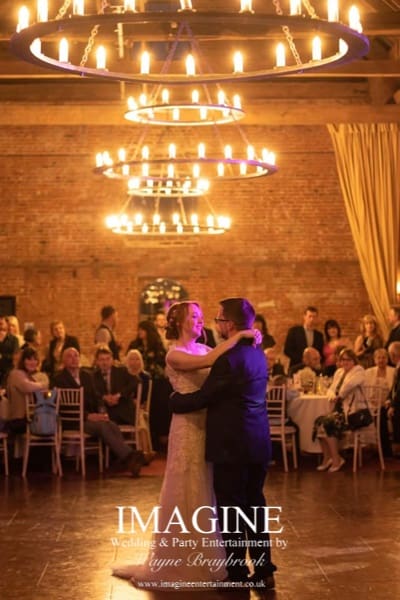 Why does this happen?
Mainly because the DJ hasn't got the experience or professionalism to control his or her lighting.
Or maybe they think their light show is more important than the resulting images which will stay with you for a lifetime.
There are all manner of excuses for just turning all the lighting on and letting it flash wildly, and all of them are completely unjustified!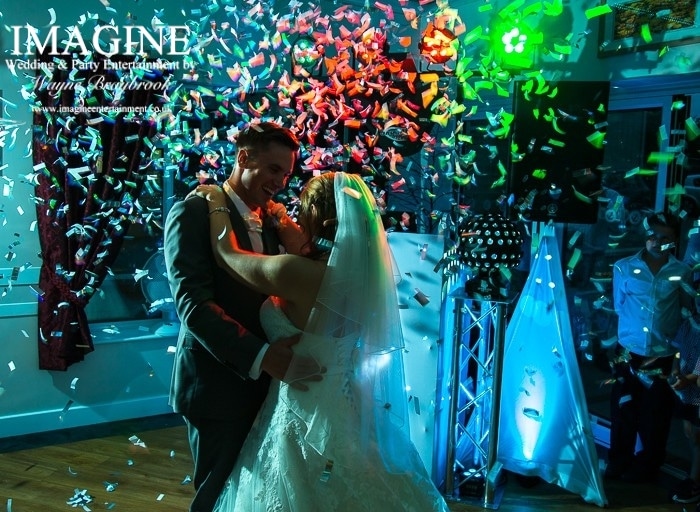 It doesn't HAVE to be that way thankfully!
It's completely possible in this day and age of modern lighting to fully control everything that happens, especially for the first dance!
Whilst flashing lights and effects whizzing across the dance floor are perfectly acceptable for later in the evening once the party has got underway, something more sober is usually required for the first dance.
Your first dance is one of the final chances for your photographer to capture some of the formal images of the day, and lighting is REALLY important to them to enable them to get the right shots and the right ambience. Trust me, I've asked plenty of them how they'd prefer the first dance to be lit.
I work with your photographer
Photographer's aren't sworn enemies of DJs (in fact from experience it's probably more a case of the DJ is the sworn enemy of the photographer at times). 
I actually make the time to talk to your official photographer on the day and work with them to see what's going to look best through the lens. After all, it's their job to capture this special moment.
My job is only to assist in making it as perfect as possible.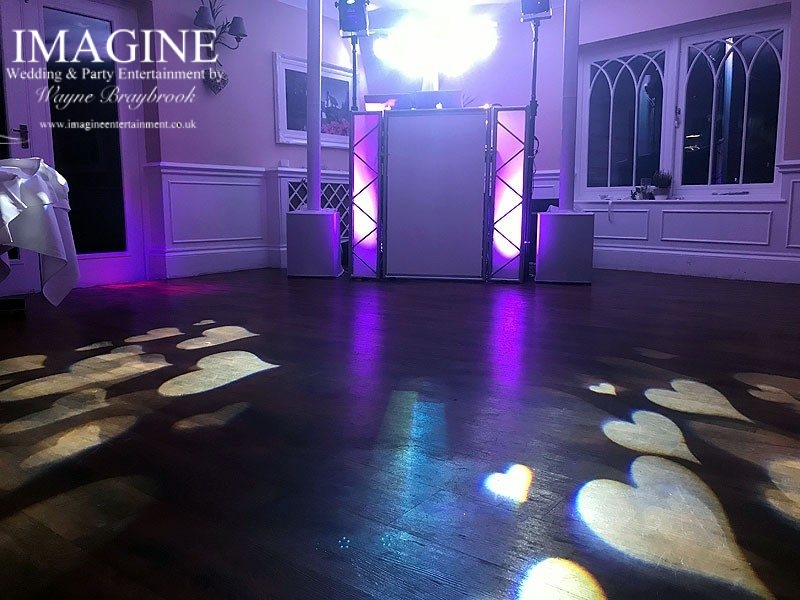 The first dance lighting matters
Whilst most photographers can do brilliant things with their final edits (including completely removing any hint of lighting except laser dots), most will want the finished photographs to look as natural as possible.
Some opt for a light haze to be used during the first dance, some prefer not to have it. Some prefer a mix of "wash" lighting to back light you on the dance floor, some don't. Some photographers even prefer to have the lighting set to pure white for a stark backlighting effect – and I work to achieve this with them. 
All of this is made possible because my lighting is controlled by computer software. I've taken the time (lots of time!) to program different styles and effects to assist your photographer to get the perfect shots
It's not unusual to see me "posing" on the dance floor shortly before the first dance so that your photographer is able to get their levels.
I work very closely with photographers and videographers at each and every wedding I entertain at to acheive the perfect photos that you can look back on for years to come.
It's all part of the service when you hire me for your wedding entertainment
In conclusion….
Something to consider when looking for your perfect wedding DJ – can they control their lighting so that your photographer can take the perfect shots of your first dance, or are your photo's going to be covered in the dots in the image at the top of this article?
I know which I'd prefer 😉
Check my availability for YOUR wedding day