Regular readers will know that I thrive on having a full and happy dance floor, and Stefi & Debbie's wedding certainly didn't disappoint!
Stefi and Debbie's wedding was going to be different (read on), and something I've never done before! You see, Stephi is from Argentina and I've never had the pleasure of performing at an English/Spanish wedding before.
Yes….I was nervous. I don't speak Spanish, my knowledge of Spanish music is on a par with my knowledge of brain surgery, and as for the tradition side of things.
I love a challenge 🙂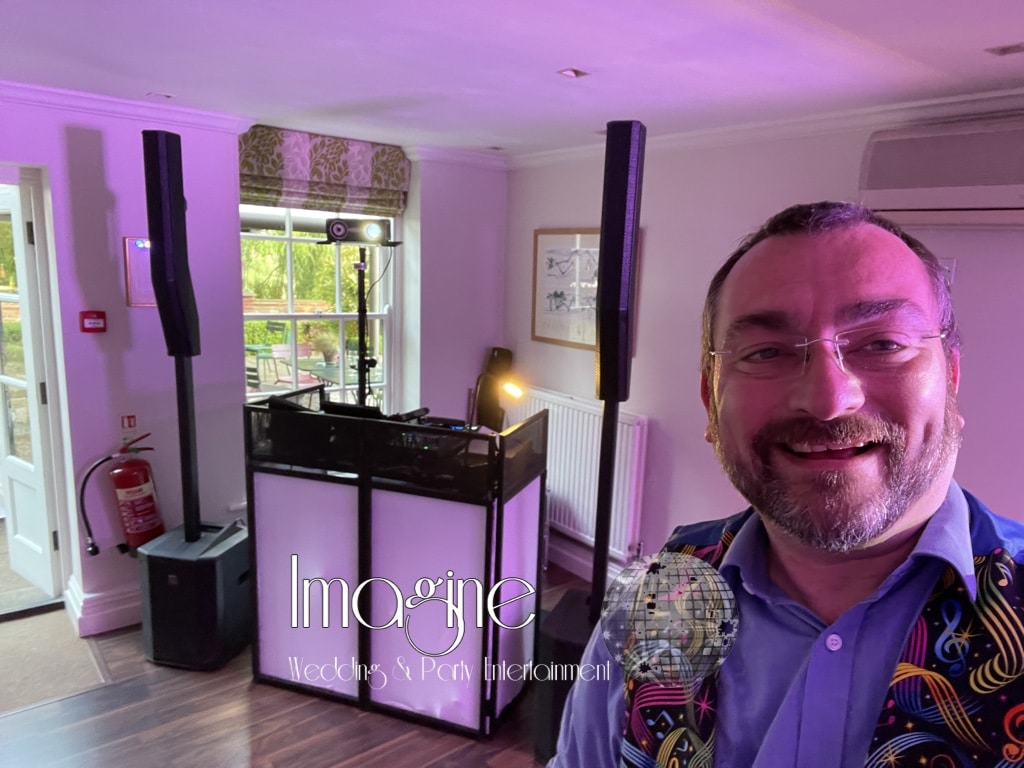 NEW - see how the evening went for yourself with the video below
Did I mention there was to be a Spanish element to this wedding?
Stefi, Debbie and myself met over a coffee in the Hotel a few weeks before the day. Whilst they had the day itself worked out, they admitted they had no idea about the music side of things. 
Now this is where a meeting (or even a phone call) comes in very useful. By talking through some of their favourite songs and genres and my knowledge of what's working on dance floors at the moment, we came up with a plan. We also planned to add some Spanish music into the mix due to some of Stefi's friends and family making the trip from Argentina.
Now this is the part where I worry. I don't speak the language so knowing what the songs are about is impossible for me. Happily they were all upbeat songs (I work on BPM's and musical keys), so it wasn't going to be too difficult to get these ones into the mix.
The only other part I needed to know about was a tradition whereby the guests all put on bright and colourful hats at a certain point during the evening. See – I said it was going to be fun!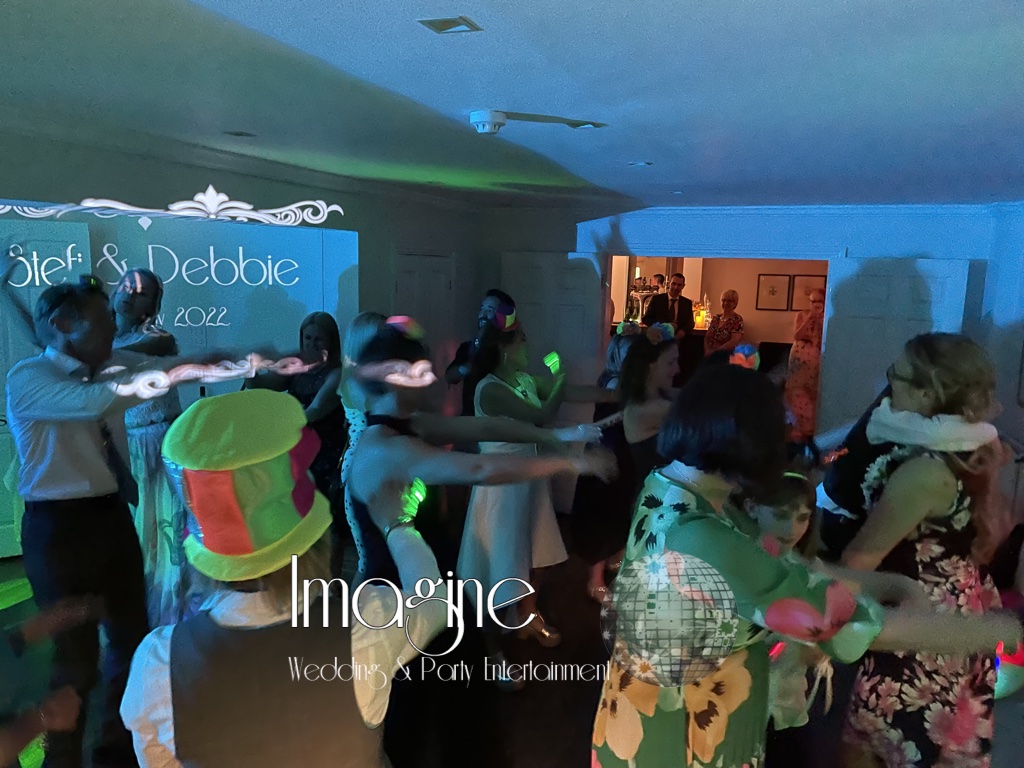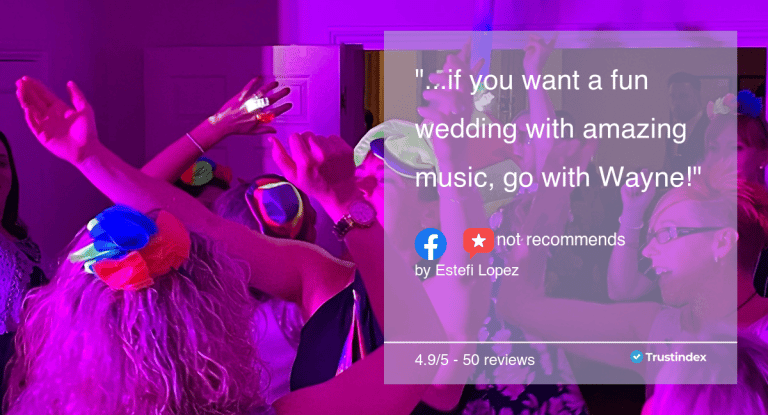 And I needn't have worried about a thing!
Luckily we'd been into the function room during my visit so I knew that it was tiny – probably the smallest room I've ever worked in, so I knew a very small setup was the order of the day.
Everything in place, the guests were allowed into the room from the patio area where they'd been enjoying a barbecue.
The plan at this point was to have low-level background music running until the first dance at 8pm.
The plan very quickly went out of the window with guests asking for the background music to turn into full on party volume and an instant full dance floor!
OK – this one's going to be fun then 🙂
The allotted time came around for the first dance, which was actually planned as a group dance to a track called Danza Kuduro which again, saw a rammed dance floor.
And that's how the evening continued. Through different genres, different styles, even some Tarantela's, the dance floor remained VERY healthy all night with a lot of smiles, laughter and fun along the way.
Oh, and funny and colourful hats….LOT's of them!

This I'm told is a traditional thing with Argentinian weddings and it went down an absolute storm. Even yours-truly partook by changing into a bright shirt and donning one of the comedy wide ties!
The final song of the night came around far too quickly (time really flies in my job when it's a good night). As I said the goodnights, a received a massive round of applause and personal thanks from several of the guests. WOW! 🙂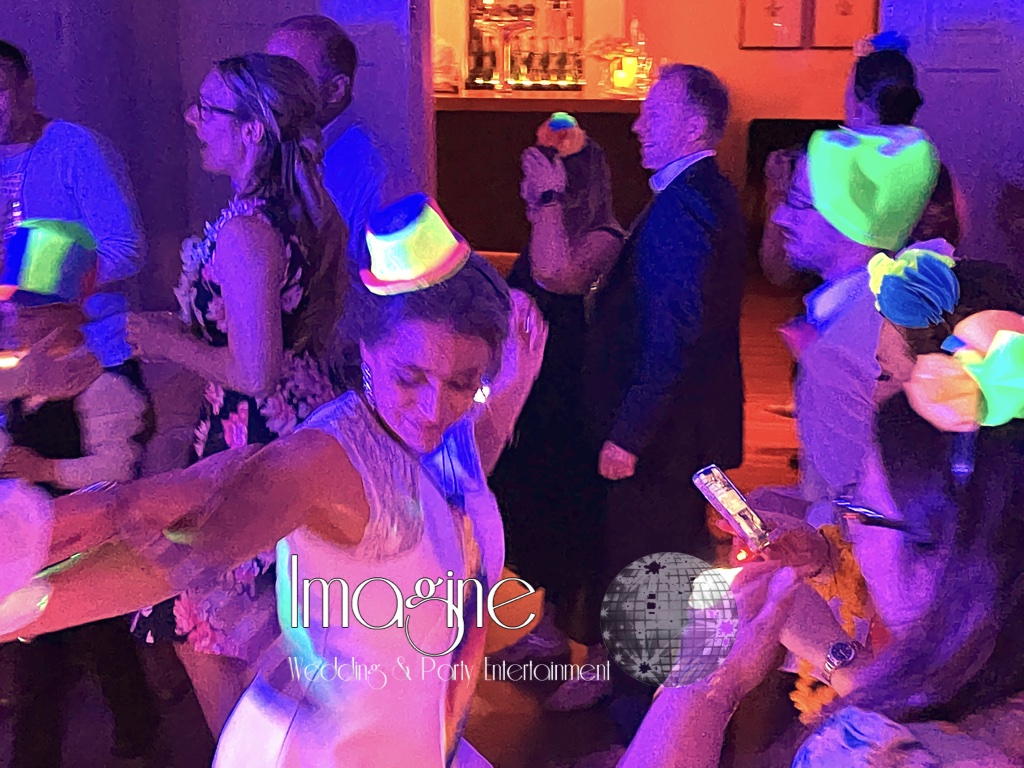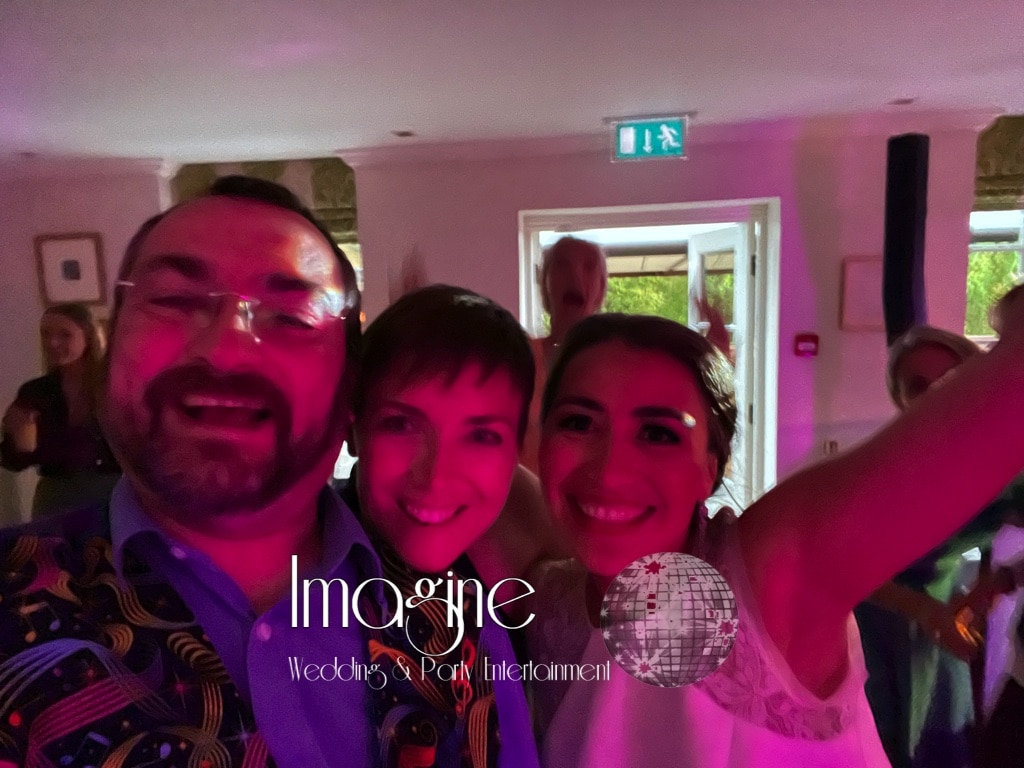 So, some photos of how the night went then
As I always mention on these pages, I'm NOT a photographer in any way, shape or form. These photos are very quickly rattled off on the phone as and when there's time to do so. They're not pefect but they give the idea of how the party went.
And the playlist that caused all of this dancing?
Most of the music during the night was from a list of favourites from Stefi and Debbie used as a guide, and a smattering of guest requests. 
There were also a lot of my own choices based on what was working at the time. All really good elements to get the dance floor going and keep it that way in my experience.
Danza Kuduro – Don Omar, Lucenzo
Conga – Miami Sound Machine, Gloria Estefan
Girls Just Wanna Have Fun – Cyndi Lauper
I Wanna Dance With Somebody (Who Loves Me) – Whitney Houston
Megamix – The Spice Girls
Livin' La Vida Loca   – Ricky Martin
Mambo No.5 (A Little Bit Of…) – Lou Bega
I'm Coming Out – Diana Ross
How Will I Know  – Whitney Houston
The Best  – Tina Turner
Man! I Feel Like a Woman! – Shania Twain
Proud Mary – Ike And Tina Turner
9 to 5 – Dolly Parton
Islands in the Stream – Dolly Parton & Kenny Rogers
5,6,7,8 – Steps
Cotton Eye Joe – Rednex
Take on Me – Aha
Hold On – Wilson Phillips
I Want It That Way – Backstreet Boys
I'm in the Mood for Dancing – The Nolans
Mamma Mia – ABBA
Dancing Queen – ABBA
La Bomba – King Africa
Waka Waka (This Time for Africa) – Shakira
Limbo – Daddy Yankee
La Copa de la Vida – Ricky Martin
Moviendo Caderas (feat. Daddy Yankee) – Yandel, Daddy Yankee
Lo mejor del amor – Rodrigo
Llegó Tu Papi – Sabroso
Chichilo – Don Corleone
Tarantela Siciliana – Don Corleone
All'uso Nostro – Don Corleone
Footloose – Kenny Loggins
Rock DJ – Robbie Williams
We Will Rock You – Queen
Rhythm Is A Dancer – Snap!
The Rhythm Of The Night – Corona
Freed from Desire – Gala
9pm til I Come – ATB
Children (Extended) – Robert Miles
Sandstorm – Darude
Boom Boom Boom Boom – Vengaboys
Macarena [Bayside Boys Re-mix] – Los Del Río
Saturday Night (Radio Mix) – Whigfield
Tragedy – Steps
It's Raining Men – The Weather Girls
Love Shack- The B-52's
Reach – S Club 7
Grease Megamix – John Travolta; Olivia Newton-John
I'm Gonna Be (500 Miles) – Proclaimers
Don't Stop Believin' – Journey
Bat out of Hell – Meat Loaf
Somebody to Love – Queen
Sweet Child O' Mine – Guns N' Roses
Back in Black – ACDC
Bad Medicine – Bon Jovi
Everybody (Backstreet's Back) – Backstreet Boys
Teenage Dirtbag – Wheatus
We Are Young – Fun feat. Janelle Monáe
Boom! Shake the Room – Jazzy Jeff & The Fresh Prince
Don't Look Back in Anger – Oasis
Livin' On A Prayer – Bon Jovi
Don't Stop Me Now -Queen
All in all, Stefi and Debbie's wedding is up as one of if not THE best weddings I've ever had the pleasure of working at.
A real mix of music, a few challenges and guests that were really up for a party!
Do you want YOUR evening reception to look like this?
Why not get in touch using the form below to see if I'm available for YOUR wedding reception.