It's a VERY long time since I've worked at Old Hall Ely due to the pandemic. I was supposed to be there a lot in 2020 but sadly…it wasn't to be!
However, it was well worth the wait!
I absolutely LOVE the theatrical nature of the dance marquee in The Old Hall – it never fails to impress, especially with my LOVE letter frontage which was actually designed for that stage.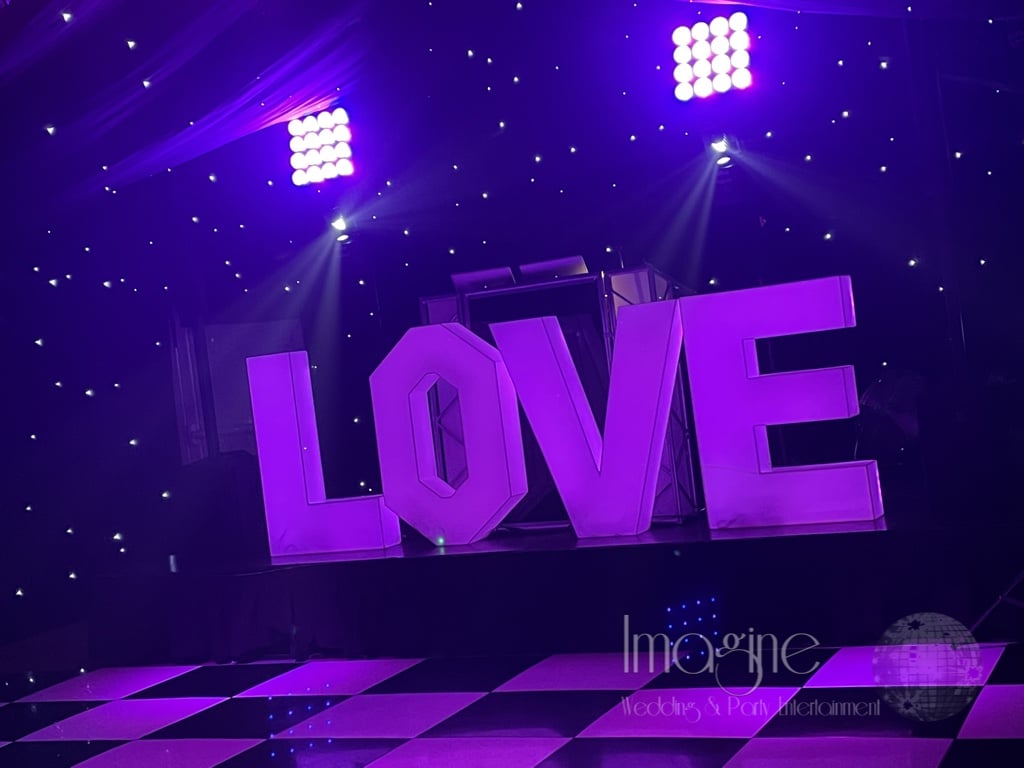 It was a cracking night too!
As with all of my recent weddings, I'd not met up with Paula and Jason before the big day. It's just not been possible for one reason or another.
So, all of the planning was done via email and the playlist added via my event planning software. On paper, it should have been a very good playlist with a real mix between new and old.
I have no problem with couples specifying the entire evening's playlist and sometimes it works…they know their guests better than I do after all.
It wasn't to be on this occasion though with a very slow dance floor for the first hour until Paula came to me and asked me to go my own way to get the dance floor full.
Who am I to question?
Suddenly with guest requests allowed and a few of my own selections, the dance floor filled and didn't really die down again until the last song of the night.
Happy guests, happy couple, happy DJ!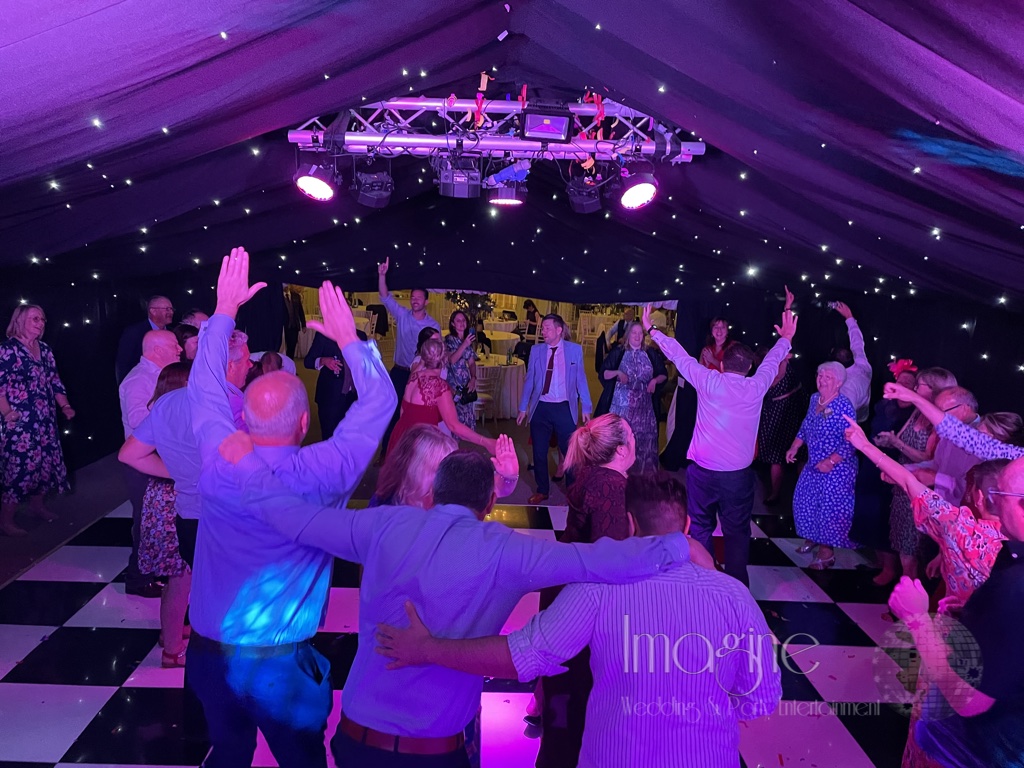 It really was great to be back in such a beautiful venue with a dance floor full of dancing guests and everything close to being the normal that we remember from a couple of years ago!
So, some photos of the evening
Check my availability for YOUR wedding at The Old Hall, Ely