Since the Covid lockdown restrictions eased, I seem to be going to more and more venues that I've never been to before in 30+ years of being a wedding DJ. 
Tonight's AWESOME celebration was the fabulous Sissons Barn near Thorney Toll for Zoe and Luke's big day!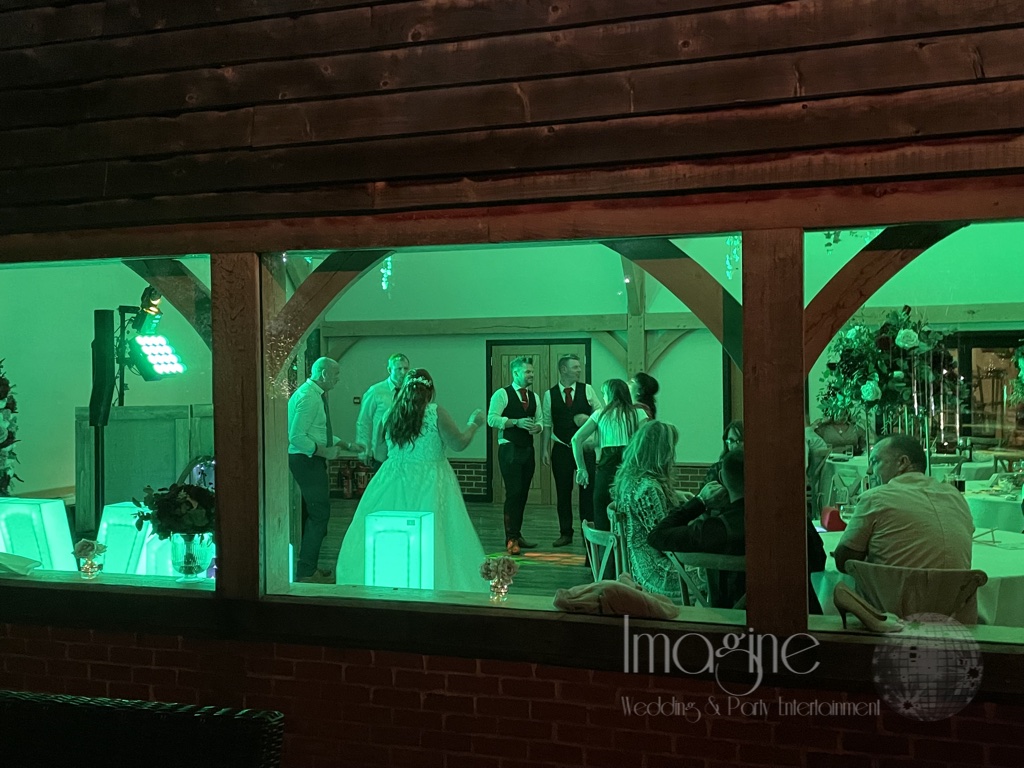 Now as with MOST of this year's weddings I must apologise in advance that I "went in blind". I hadn't had the chance to physically meet with Zoe and Luke before the big day because, well…there's still a pandemic going on and at the time I was still working in my "lockdown" job delivering online groceries which has now thankfully ended!)
So, everything was done by email, including the playlist discussions….not a problem!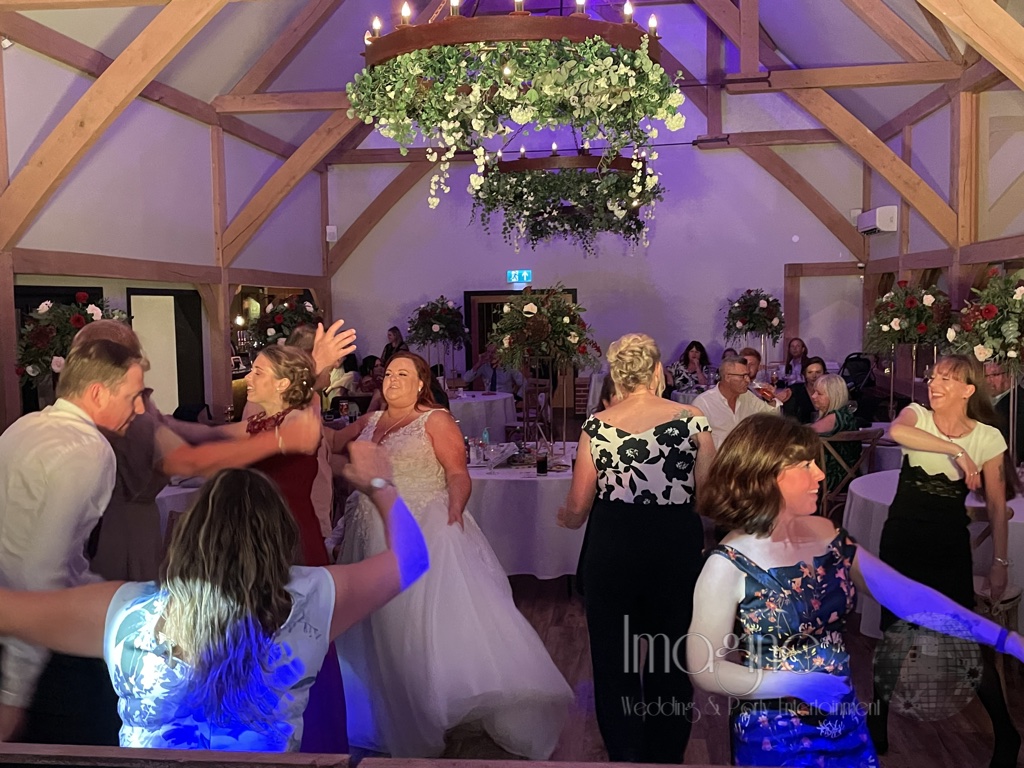 Now I must say upfront…the venue is absolutely GORGEOUS!
I've not had the opportunity to work here before but I really DO hope to be back again because it's an absolute dream to work in….friendly owners, really suited to a rustic setup, no sound limiters and the opportunity to use haze to make the lighting stand out, oh…and the van is literally parked 10 feet from where I need to set up the kit…what's not to like?!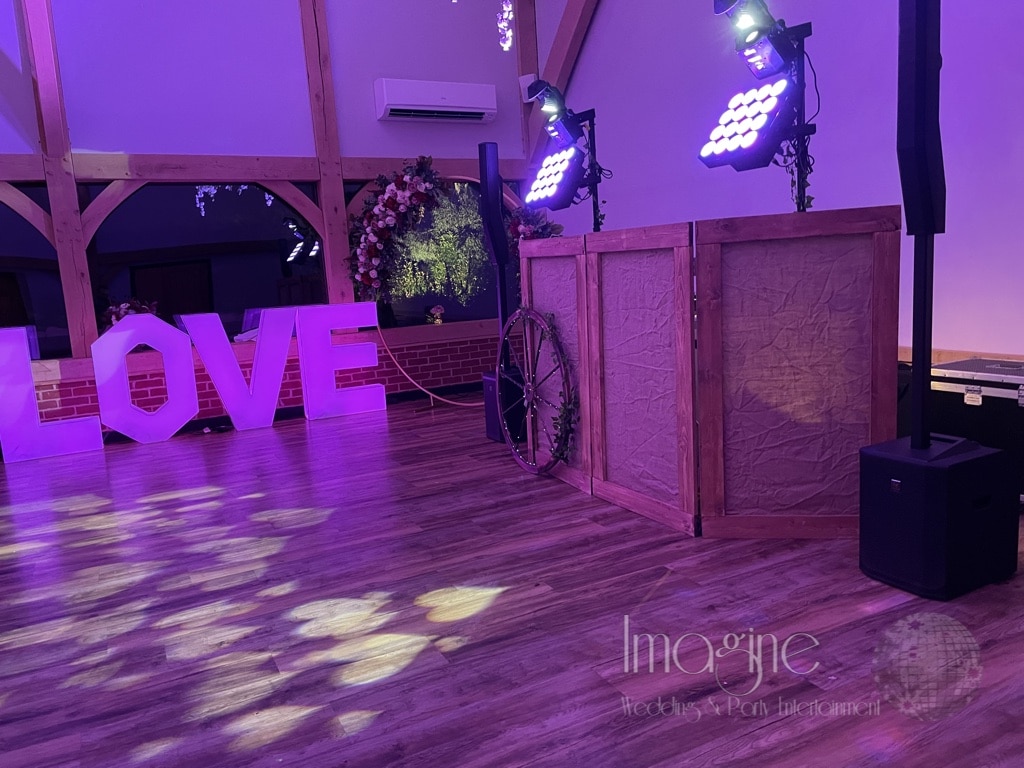 After setting up the new and improved and ever popular Rustic booth, I very quickly acquainted myself with the official photographer and videographer. There were to be no hearts on the dance floor for this first dance with both of them preferring to use their own lights!
Looks a little strange from  the guests' side of things but the two of them are hired to capture the memory for a lifetime and I'll ALWAYS work with photographers and videographers to allow them to capture the moment as best they can in the environment they work best in.
Who am I to argue?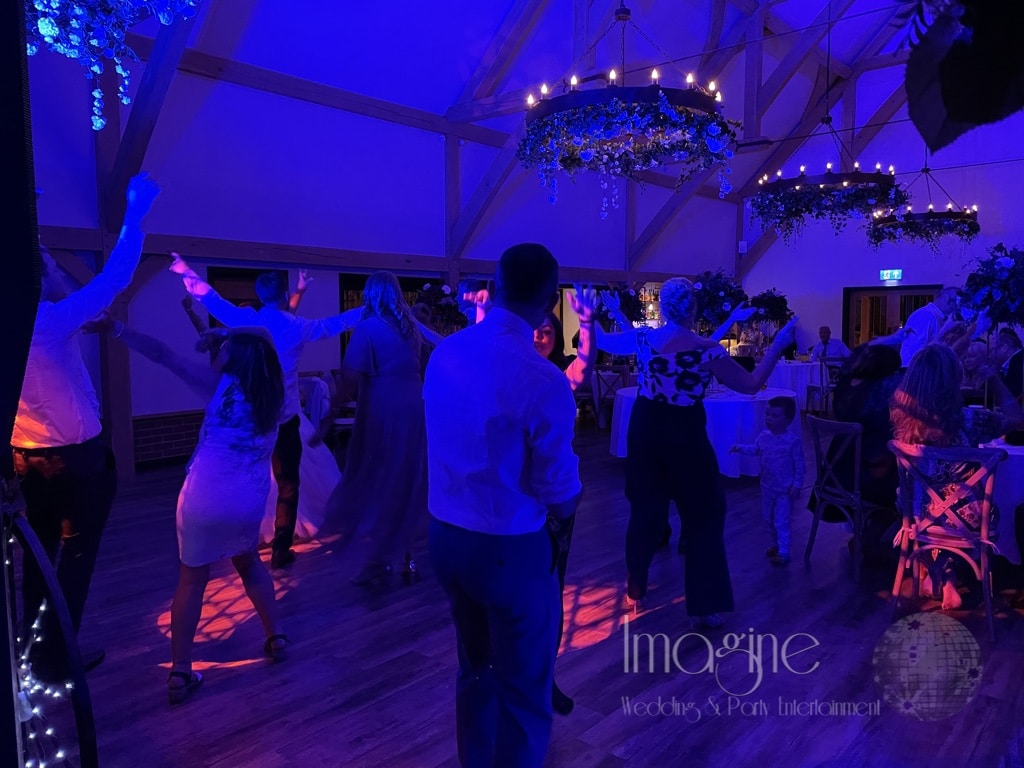 First Dance done and dusted, it's onto the main party.
Now I must say here that the evening had been "playlisted"….Zoe and Luke had decided in advance what was to be played and I wasn't to play anything that didn't fit in with their theme, and that's really not a problem in my book!
On paper, the playlist should have worked a treat being a combination of 70s to 90s floor fillers. On the night….I feel it could have gone better had I been left to my own experience of 30+ years of fillings dance floors. However, I ALWAYS do what my couples want me to do and played out the list as per what Zoe and Luke wanted for their evening.
Sadly, I don't have the exact playlist that was used on the night…I was using a brand nw system and haven't yet worked out how to extract what was actually played!
What I WILL say though is that was yet another AWESOME wedding reception in a new venue which I hope to work in many more times in the future
So, on to some photos of the evening then
The usual caveats apply here dear reader. I'm by no means a professional photographer and the photos I take are mere phone shots from my side of the booth as and when I have the time to take them!
Are YOU planning on celebrating your wedding at Sissons Barn? If so, I'd love to hear from you!