My first party of the new year, and indeed the new decade (eek), was one to remember!
Why?
Well, it was one of my FAVOURITE types of party – involving fancy dress, 80s music and the Retro Roadshow 🙂 
I'd been looking forward to this one for a very long time.
It's actually around 20 years since I last stepped into Arbury Community Centre, and wow…it's changed from how I remember it!
I had a lovely big stage to setup on and plenty of room to move around behind the setup….always a big bonus in my book!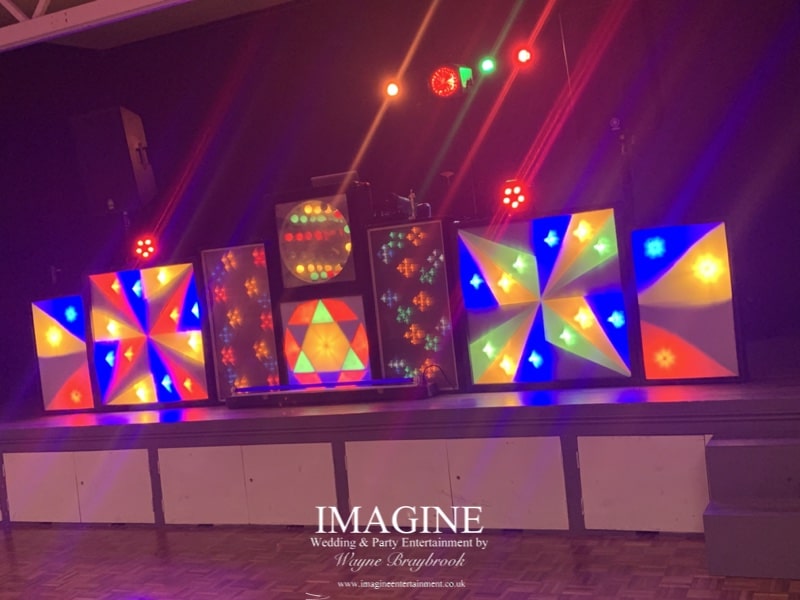 The playlist requirements were simple….any music played MUST from from the 1980s (well…with a couple of exceptions as you'll see from the playlist later on).
Something I like to do with 80s themed parties is to provide cassette-themed request slips.
They tend to generate a lot of interesting requests from guests and when that happens, it leads to a lot more dancing!
And dance they most certainly did!
In fact, Frances herself describes the evening perfectly: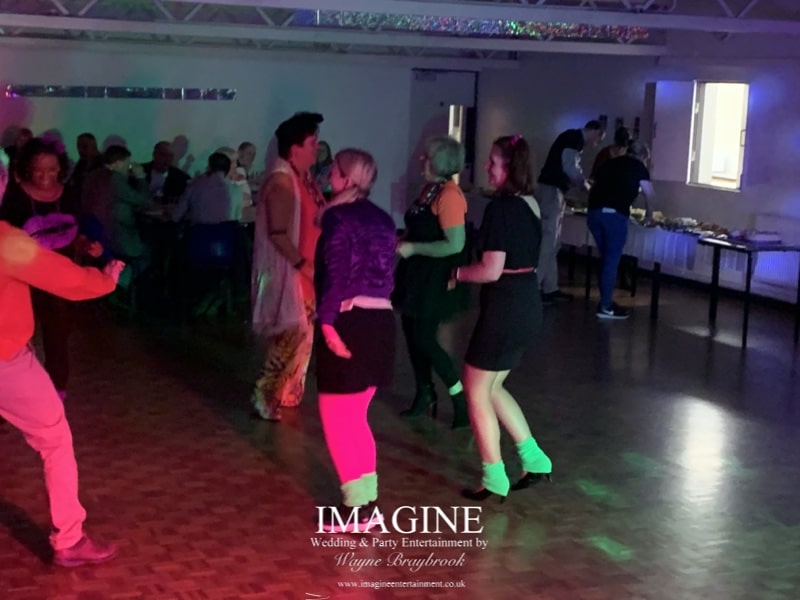 The only downside to the evening was the strangest sound limiter I've ever worked with.
I'm used to working with these devices, which have the effect of cutting my power should things become too loud. They're fitted for a reason and I work with them as it's part of the venue's entertainment license.
This particular beast though seemed to pick up vocals, as in speech, which curtailed my usual banter on the microphone that's normally used at these parties somewhat.
Never mind….it still worked a treat 🙂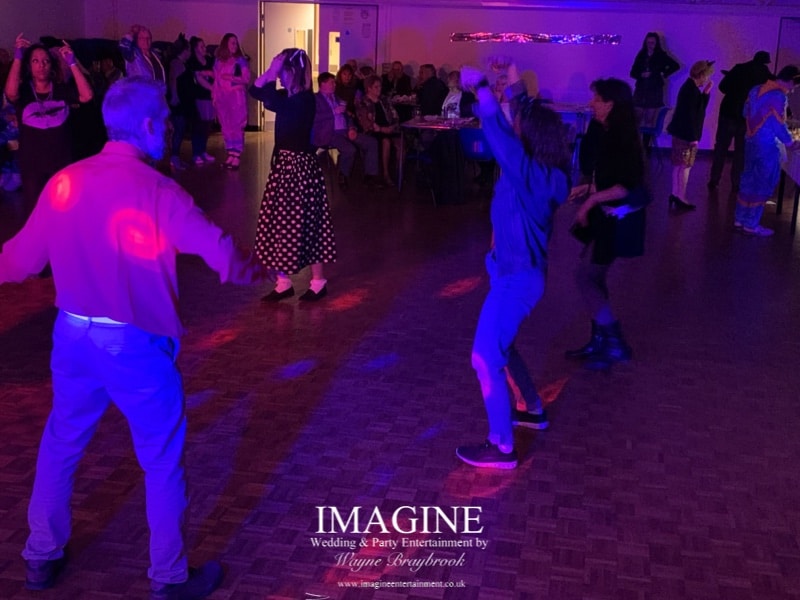 The vast majority of the music from the evening was requested by the guests, and this always makes for the best parties. 
Reading the list below, it might not always seem to flow or make sense….you have to be there on the night to understand properly how the event flowed
A-Ha – Take On Me
Kenny loggins – Footloose
Culture Club – Karma Chameleon
Wham – Wake Me Up Before You Go Go
Bucks Fizz – Making Your Mind Up
Richard O'Brien – The Time Warp (Request from Frances)
Black Lace – Agadoo (Request from Frances)
Cindi Lauper – Girls Wanna Have Fun
Bananarama – Venus
Whitney Houston – I Wanna Dance With Somebody (Who Loves Me)
Michael Jackson – Billie Jean
Human League – Don't You Want Me
Kylie Minogue – I Should be so Lucky
Madonna – Like a Prayer
Frankie Goes To Hollywood – Relax
Duran Duran – The Wild Boys
Micheal Jackson – Smooth Criminal 
Huey Lewis & The News – The Power Of Love
Whitney Houston – How Will I Know?
The Weather Girls – It's Raining Men
The B-52's – Love Shack
Queen – I Want to Break Free
Dexys Midnight Runners – Come On Eileen
Chesney Hawkes – The One And Only
Bon Jovi – Livin On a Prayer
Guns N Roses – Sweet Child O Mine
Europe – The Final Countdown
Kylie Minogue – Locomotion
Tiffany – I Think We're Alone Now
Madness – Baggy trousers
Madness – One Step Beyond
Adam & The Ants – Stand And Deliver
The Communards – Don't Leave Me This Way
Diana Ross – Chain Reaction
Dolly Parton & Kenny Rogers – Islands In The Stream (Request from Frances)
Robert Palmer – Addicted To Love
Soft Cell – Tainted Love
Depeche Mode – Just Can't Get Enough
Eurythmics – Sweet Dreams Are Made Of This
The Jam – Town Called Malice
Journey – Don't Stop Believin'