I won't lie…sometimes in the summer months my job can be hard….REALLY HARD!
But – I always do my best to make things work!
Kelly & Colin married at The Old Hall in Ely on Sunday, one of the hottest and sunniest days of the year so far (my garden weather station measured 32 degrees during the afternoon!)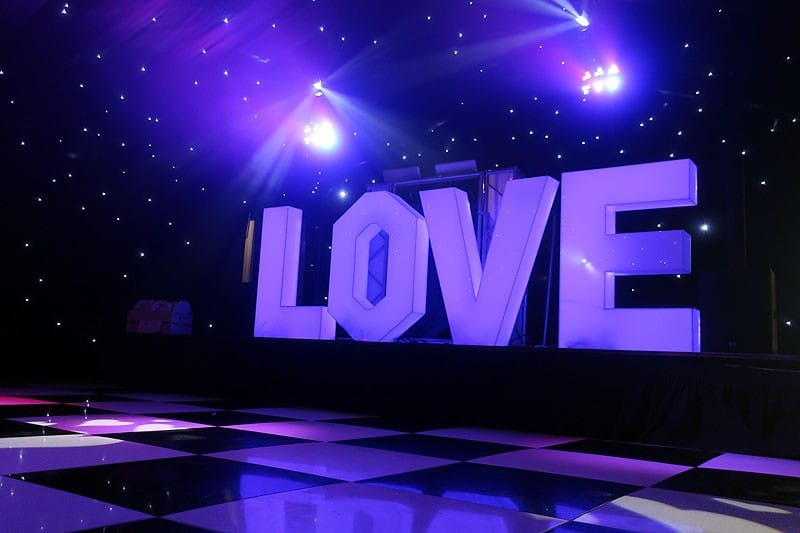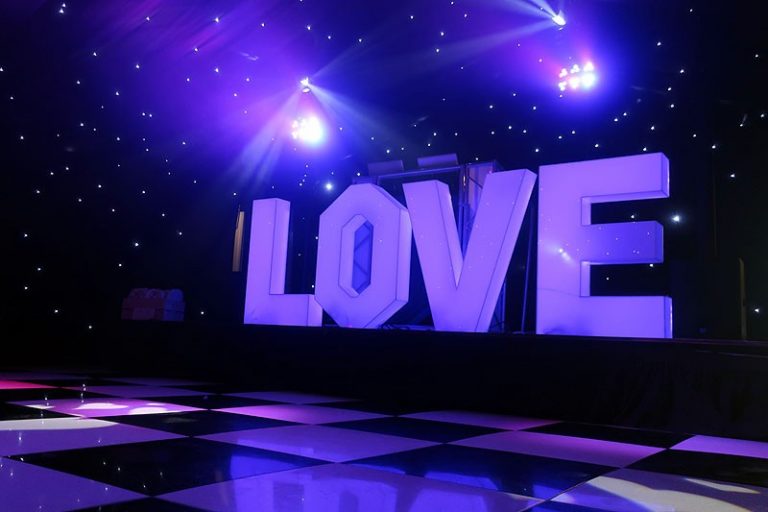 Weddings are a long day for both you and your guests. They often involve an early start if travelling any distance, long periods of doing nothing whilst waiting for things to happen such as the all important photos….and if it's a hot and humid day such as Sunday….it's hard work for all involved, especially for the younger guests.
Anyway – I digress (as I do sometimes). I arrived an hour earlier than I needed to for this one, mainly to allow myself plenty of additional time to set up the equipment without pushing myself in the sweltering heat (believe it or not, setting up the equipment before the start of the wedding party can burn nearly a thousand calories! It's hot and heavy work!)
Set up complete and a change of clothes later (in this weather I always set up the equipment in shorts and a t-shirt but change into more suitable clothing before the party starts), I'm ready for the first dance (on this occasion…Love Will Stand When All Else Fails by The Leading Ladies).
As is usual at The Old Hall, Kelly and Colin's guests joined them for the first dance part way through and stayed with them for a couple of songs.
But, on a hot summer's Sunday evening, when guests need to be home for work or school on Monday morning and there's a beautiful terrace to sit and drink cold drinks on….it's always a challenge to have a full dance floor.
But…I managed it!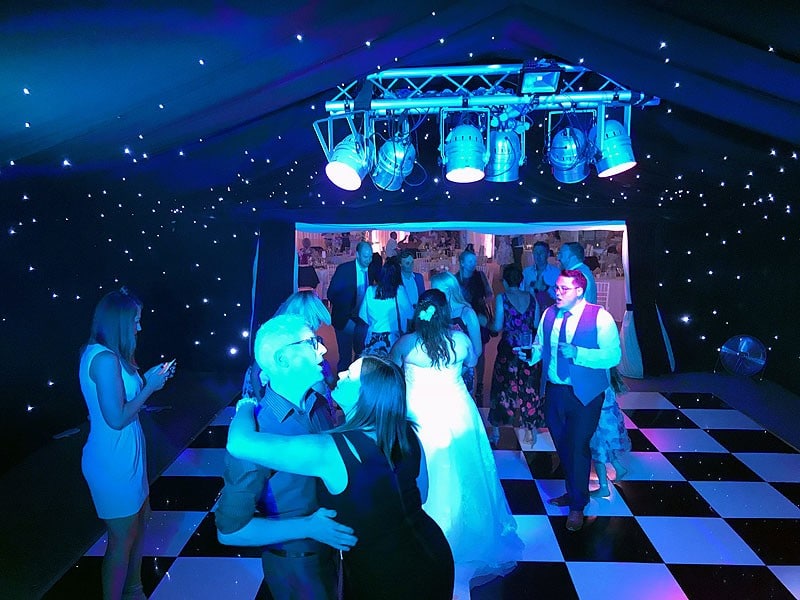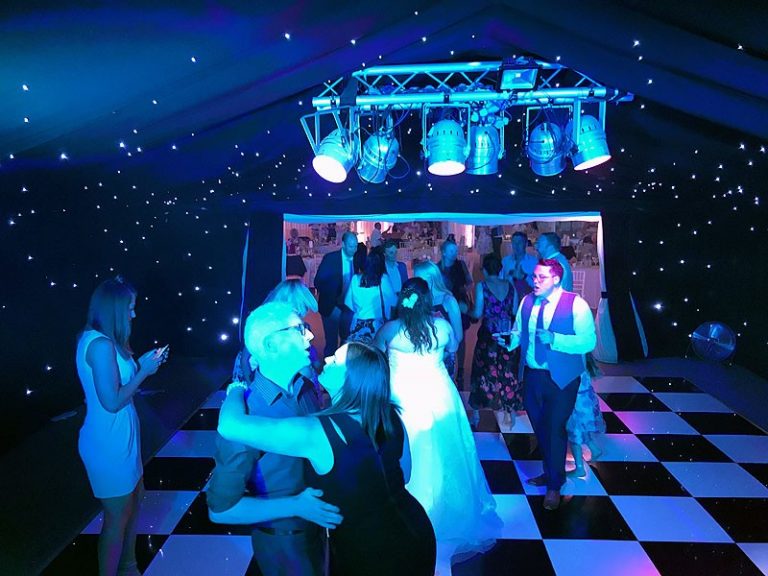 The music was very wide and varied…anything from the Foo Fighters to the "wedding classics" (as requested by Kelly), and Let It Go from Frozen (there were several youngsters there and during the early evening I always try to entertain them where possible….everybody's included when I perform at a wedding reception!)
The "wedding classics" were the popular floor fillers during the evening for this one (the likes of RedNex, S-Club 7, The Macarena, Steps….), and at the end of the day if that's what you and your guests want…that's what I'll play! I'd much rather by playing the music you're likely to dance to than obscure selections which see you and your guests sitting around and wondering what's going on!
After all, my job is to have you and your guests enjoying themselves on the dance floor!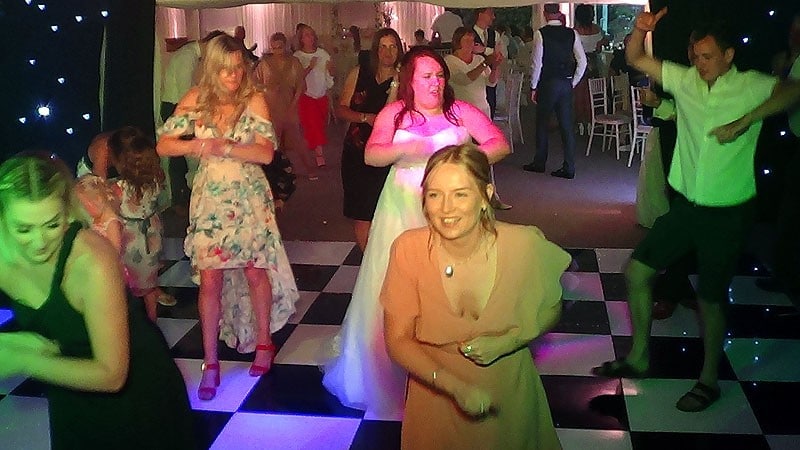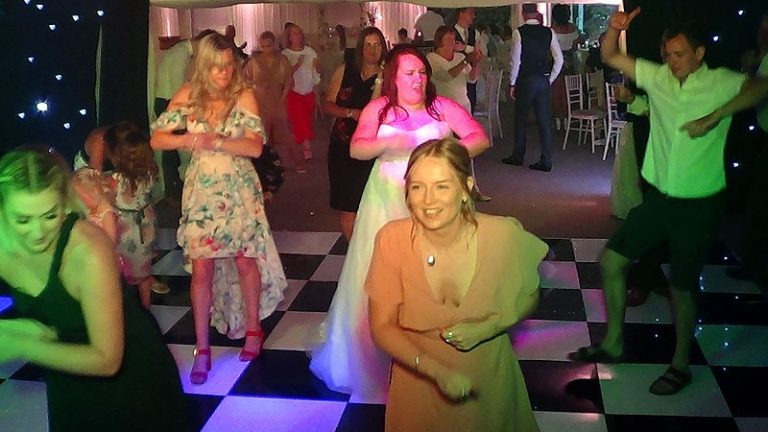 Because of the number of young children and the fact it was a Sunday night, the guests started drifting away at around 10pm (it's not unusual and in fact, completely understandable for a Sunday wedding).
This gives me the opportunity to play tracks which the remaining party-goers want to hear (and believe me….they danced to Rock, more cheese and 80s classics….Meatloaf's Bat Out of Hell was requested and went down a storm!)
Kelly and Colin decided to call it a night themselves at 11:30 after giving me hugs, handshakes and thanks for a job well done, and as is normal when the Bride and Groom disappear…so do their guests – it's a fact of life from my side of the DJ booth 🙁
So…an early finish to the party (we'd normally party until midnight at The Old Hall), but a much better night on the dance floor than I could have possibly expected considering the heat and humidity 🙂
So – congratulations Kelly & Colin, and may I wish you all the very best for a long and happy future together as husband and wife.