Last night saw me at my last Old Hall wedding of 2018 – and it's been a brilliant year in there with plenty of full dance floors.
Emma and Chris's wedding at The Old Hall was no exception!
Right from the First Dance (A Thousand Years by Christina Perry), the floor was busy….just the way I like it to be. Requests came in aplenty for the likes of Whitney Houston, Motown and Disco, making it hard to squeeze the Rock tracks into the mix, but we got there.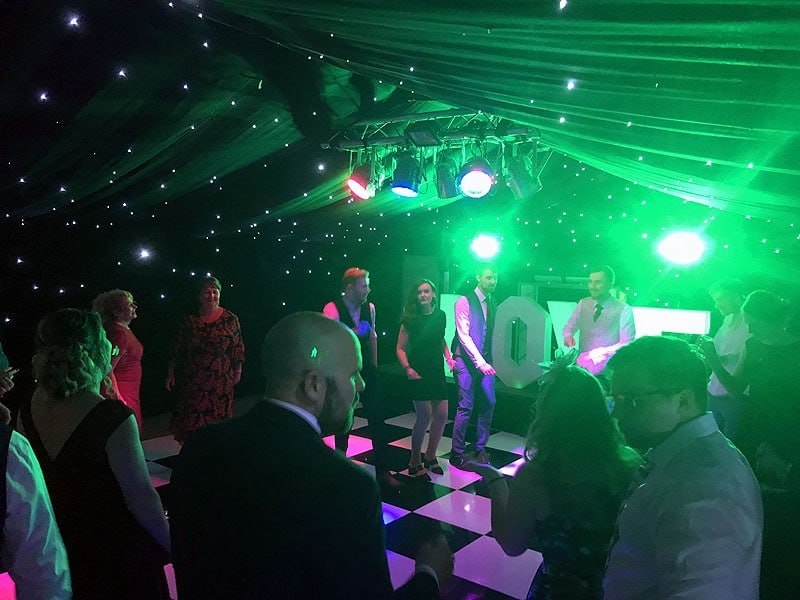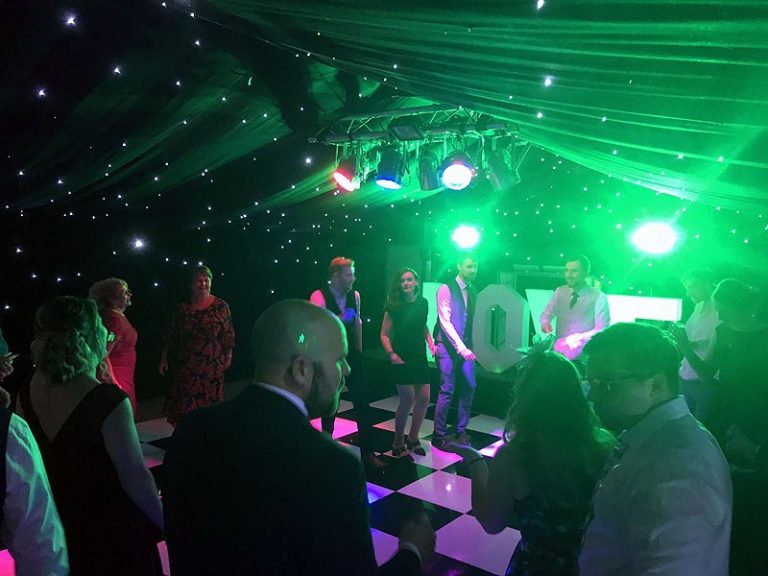 I'd previously met Chris at home before the big day just to go through what was expected from me for the evening. One of Chris's main requests was for Classic Rock.
Now to my age group, classic rock includes Queen, Bon Jovi, Led Zeppelin….get the picture? Apparently it means something different these days and the selections included Smash Mouth, Green Day and Fallout Boy.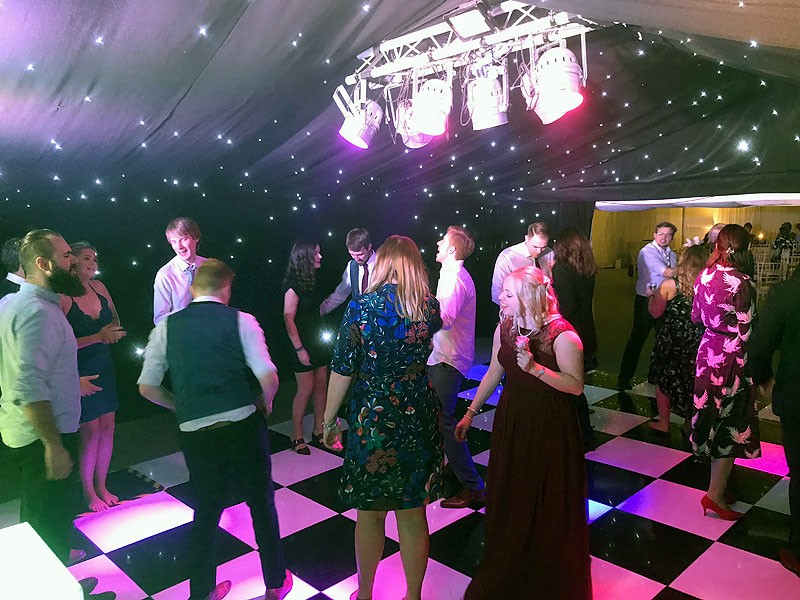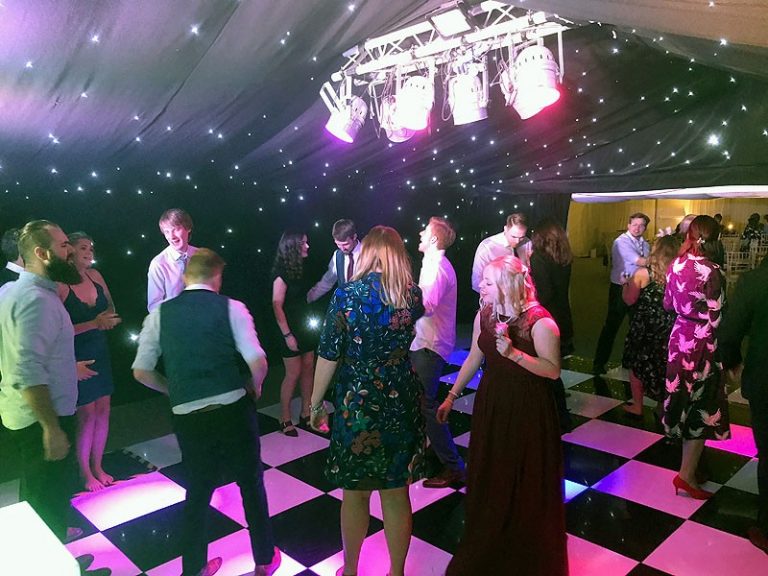 The night was by no means all this style of music though….far from it. Emma being a big Disney fan had put quite a few left-field selections into the mix….and the rest was down to me and the guests.
There was an unfortunate incident a couple of hours in (which I won't share the details of) which led to my equipment being paralysed for around 15 minutes. Nothing I could have done about that no matter how much backup I have in place….sometimes these things happen.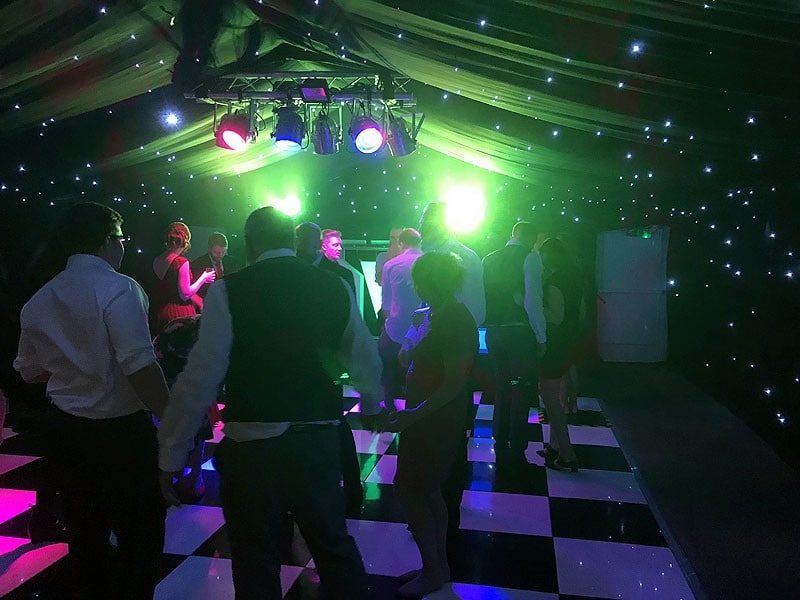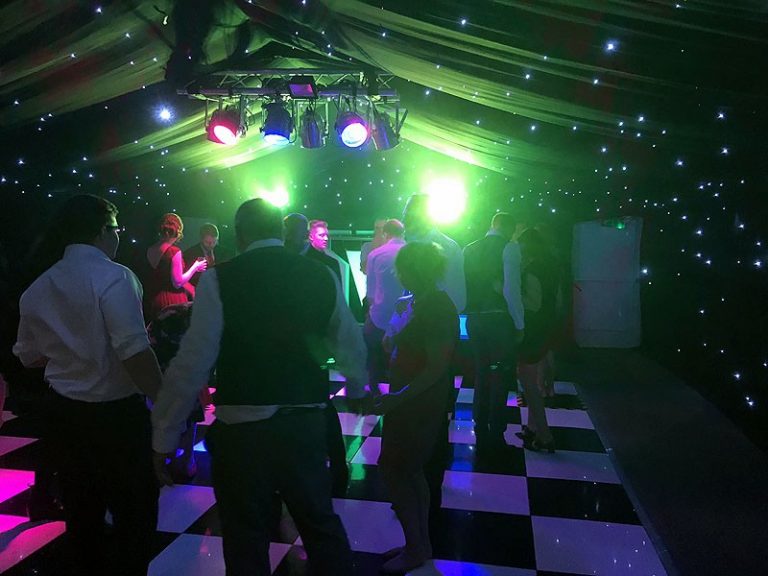 The important thing when this happens is to be professional and get things back on-line as quickly as possible.
Yes, it threw me from what I was doing (quite a bit of equipment was damaged in the event), but I got the party started again eventually and carried on as if nothing had happened. It's all part of the job these days unfortunately.
As already mentioned – it was wide and varied with a real selection of different genres (the Disney tracks were all Emma's selections 😉 )
Christina Perri – A Thousand Years
Smash Mouth – All Star
Busted – Year 3000
Backstreet Boys – Everybody (Radio Edit)
Whitney Houston – I Wanna Dance With Somebody (Who Loves Me)
Calvin Harris – One Kiss
Electric Light Orchestra – Mr. Blue Sky
The Supremes – You Can't Hurry Love
The Jacksons – Blame It On The Boogie
S Club 7 – Reach
Steps – 5,6,7,8
Rednex – Cotton Eye Joe
Blur – Song 2
Smash Mouth – I'm a Believer
Busted – Crashed The Wedding
Busted – What I Go To School For
Idina Menzel – Let It Go
Lebo M & Jimmy Cliff – Hakuna Matata
Lou Bega – Mambo No. 5
Eiffel 65 – Blue (Da Ba Dee)
Madness – House Of Fun
Kansas – Carry on Wayward Son (Single Version)
Macklemore & Ryan Lewis – Downtown
My Chemical Romance – Teenagers
Fall Out Boy – The Last Of The Real Ones
Rolling Stones – Paint It Black
Pink Floyd – Another Brick In the Wall, Pt. 2
Lyle Lovett & Randy Newman – You've Got a Friend In Me
Elton John – Can You Feel The Love Tonight
Scouting For Girls – She's So Lovely
Scissor Sisters – I Don't Feel Like Dancin' (Album version)
MIKA – Love Today
Chic – Le Freak
Bee Gees – You Should Be Dancing (2007 Remastered)
Donna Summer – Bad Girls
Michael Jackson – Don't Stop 'til You Get Enough (2003 Edit)
Earth Wind and Fire – September
Michael Jackson – Billie Jean
Queen – Dont Stop me Now
Queen – Bohemian Rhapsody
Bryan Adams – Summer of ´69
Bon Jovi – Livin On a Prayer
ACDC – Let There Be Rock
Green Day – Revolution Radio
Me vs. Hero – Hey Elzar – Take It Up Another Notch
Blur – Parklife
John Legend – All of Me
Bon Jovi – Always
S Club 7 – Don't Stop Movin
The Spice Girls – Megamix
Vengaboys – Boom, Boom, Boom, Boom!
Vengaboys – We Like To Party (The Vengabus)
Toploader – Dancing in the Moonlight (Clean)
Toto – Africa
Chumbawamba – Tubthumping
Nirvana – Smells Like Teen Spirit
Fall Out Boy – Dance, Dance
Fall Out Boy – Still Breathing
Kings Of Leon – Sex On Fire
The Killers – Mr Brightside
Are YOU planning a wedding at The Old Hall?
If so – we need to talk!
With a lot of wedding experience under my belt at The Old Hall, I'm certain I can make your evening reception one that you and your guests will remember for a long time to come!