OK – I'll admit….I was well and truly out of my comfort zone for this one!
Weekday weddings (especially Mondays) can be difficult. Guests have taken the day off of work to be with you….but need to be back at the desk on Tuesday.
The added complication with Tia and Chris's wedding reception at The Old Hall was that the majority of the guests were West African.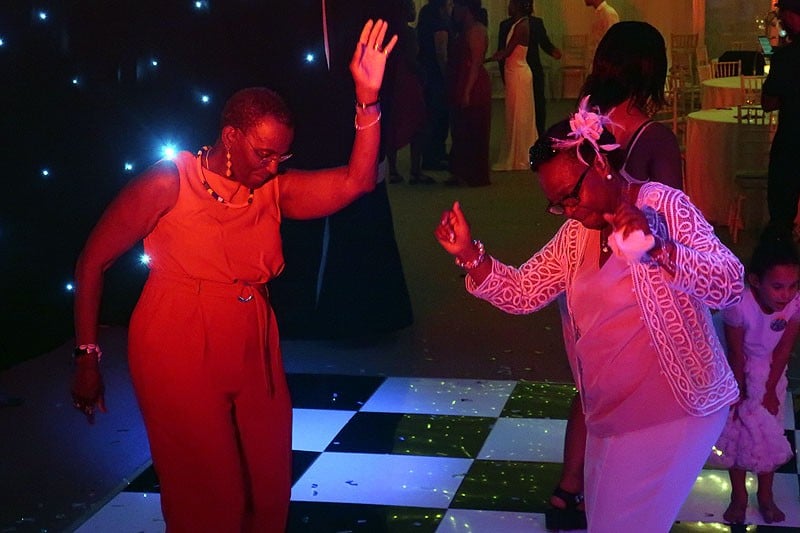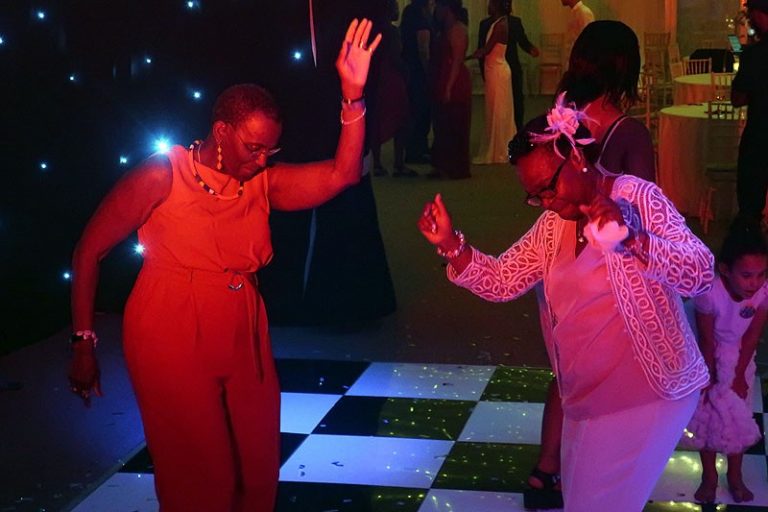 Musical tastes vary around the world, and I love a challenge. Reggae and Gospel mixed with rap music really isn't up there on my list of specialist subjects though :(.
However…thankfully Tia had used my online planning tools to give me an idea of the types of music required, and I relished what was to come.
Just a little bit different....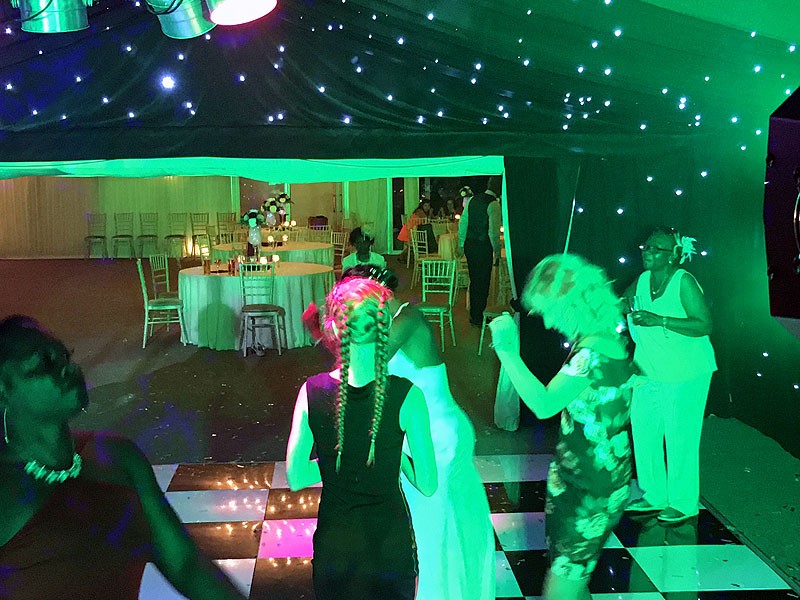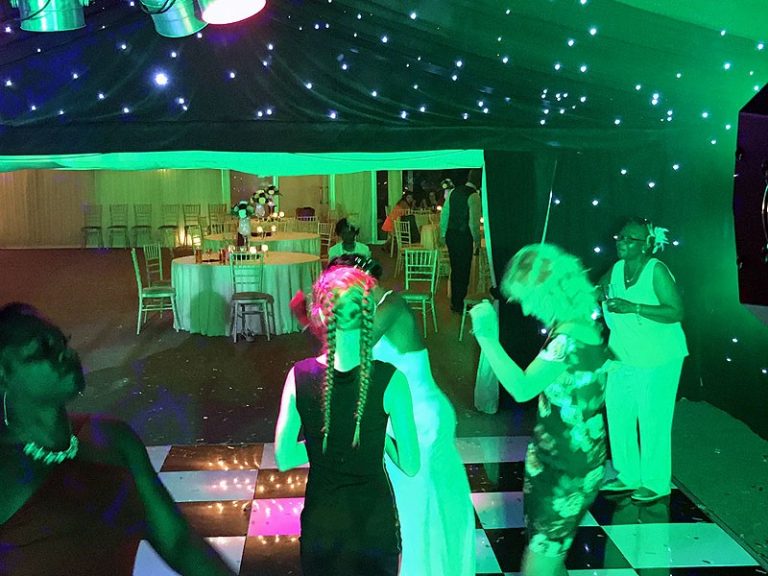 The wedding was held at The Old Hall in Ely, my most visited and favourite venue.
But, with the mercury hitting 32c during the day, a very hot and sweaty set up and guests flagging in the heat…I didn't expect much in the way of dancing (it's that time of year where it really IS too hot to dance….and at The Old Hall, there's a lovely outdoor area overlooking the Cambridgeshire Fens and Ely Cathedral….A view to die for in the heat of the day!
I really needn't have worried!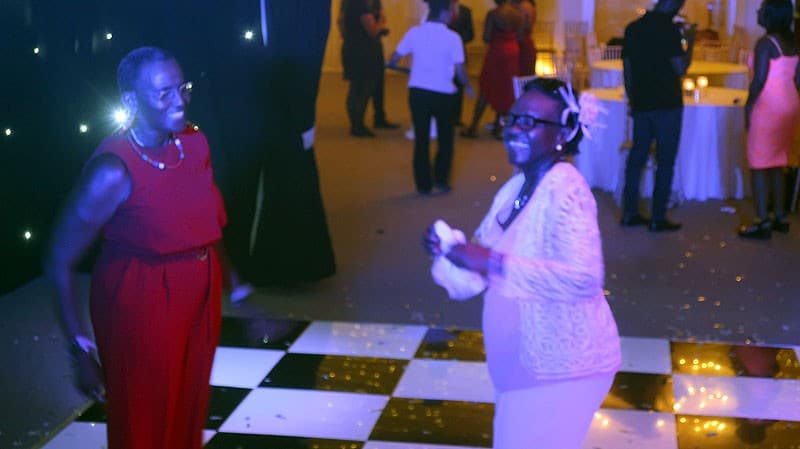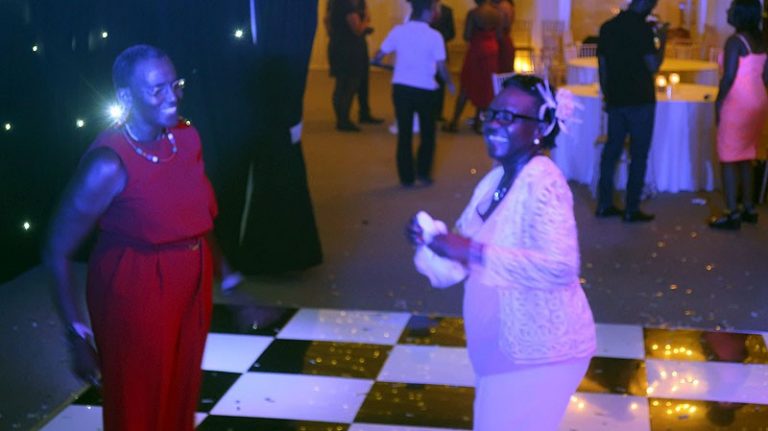 The wedding was very relaxed (my favourite type of wedding….it's YOUR day and if you want to take things slowly, that's your choice!)
The first dance was a couple of hours later than planned….so what?
Once we eventually got started though, it was a party to remember.
I've not played much in the way of Gospel music in the past, but hearing the speeches whilst I was setting up the disco, I could understand the relevance.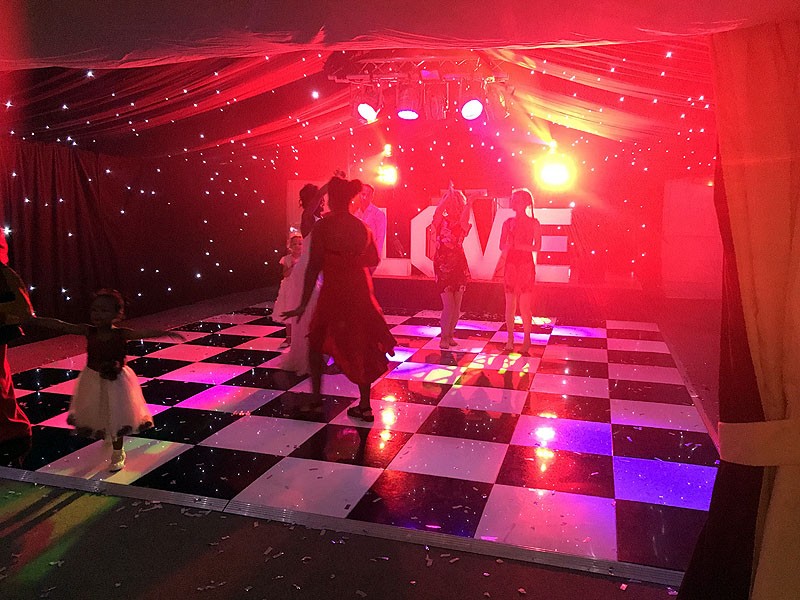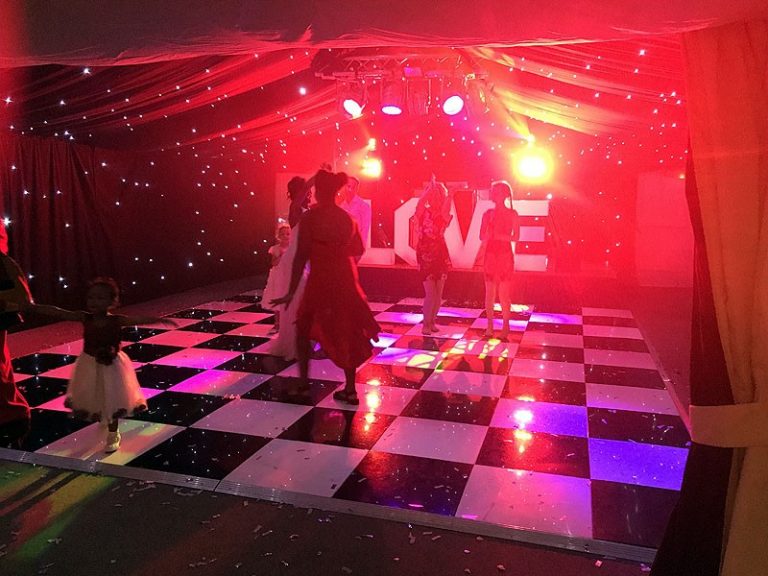 Tia's guests (West African) outnumbered Chris's guests by a long way, and armed with a list from Tia of music which might suit the evening….that really wasn't a problem!
One particular track stirred a reaction I wasn't expecting…
It inspired what can only be described as tribal dancing like often seen on the TV.
From my side of the booth, it was fascinating and a lot of fun to see!
The end of the night came around far too quickly on this one and it was soon time to turn off and start clearing away,  with a lot of praise, handshakes and hugs from Tia and Chris, and their guests. In my book..that's a job very well done!
Looking for a quick video of the night's action? Not a problem…
Are you looking for a Wedding DJ for YOUR evening reception at The Old Hall?
If so, please get in touch.
I have a lot of experience of working at The Old Hall, and it'd be a pleasure to be just a small part of your big day!