'80s themed weddings are a big part of what I do, and I'm providing the soundtrack to more and more of them every year!
Music from the era, a genuine 1980's light show and something just a little bit different from the norm.
Don't forget to ask your guests to wear their best fancy dress costumes!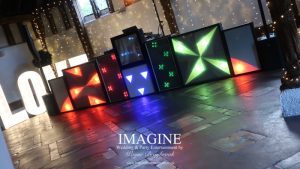 When I first got the enquiry from Kelly about her wedding way back in 2017, I KNEW it was going to be a brilliant party!
Read More »